ISO 27001 certification for secure fleet data
GpsGate just renewed our annual ISO 27001 certification for information security management. Why's that important? Data security is crucial for your fleet customers. Read on to find out the top reasons why your fleet tracking platform provider should be ISO certified.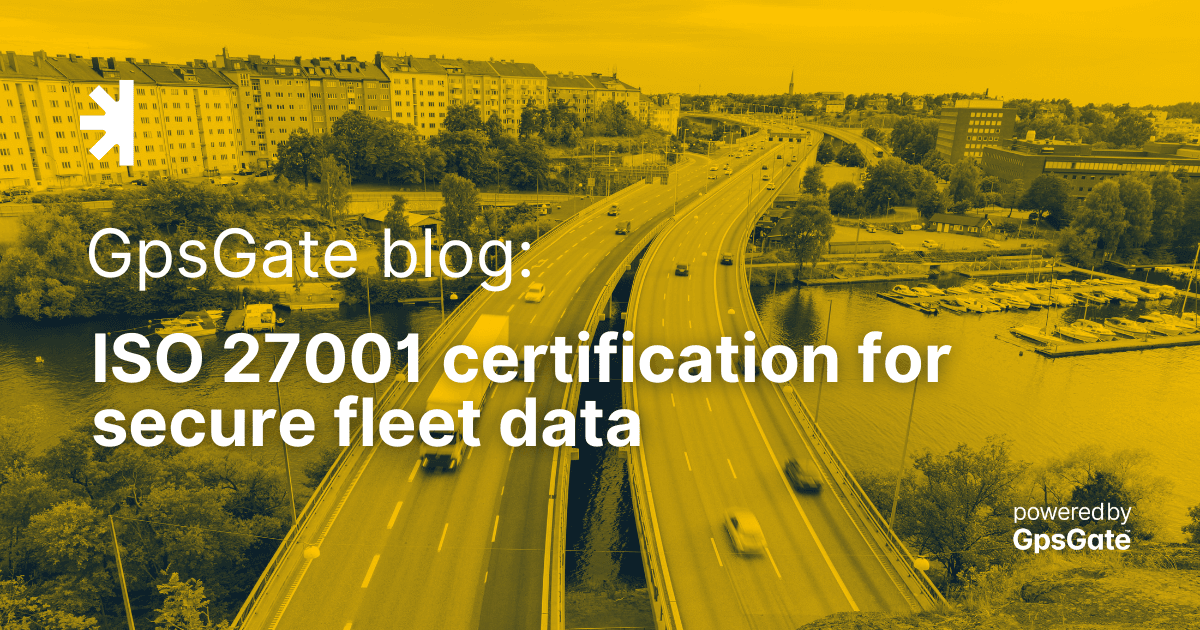 Fleet data can be sensitive, so as a fleet management services provider, your software partners should apply the highest standards of data security. GpsGate fulfills that promise with our ISO 27001 certification.
What is ISO 27001?
It's the ISO (International Organization for Standardization) certification for information security management. It provides a seal of excellence, showing that GpsGate adheres to internationally recognized standards. In this blog, we'll walk through a few reasons why you should choose vendors that take data security seriously.
Enhanced Data Security
Data security is of paramount importance in the fleet management/vehicle tracking industry. It involves handling sensitive information related to vehicles, drivers, routes, and customer data. Police fleets, taxi companies, delivery services, equipment and car rental companies - all of these fleet types have unique privacy needs.
ISO standards such as ISO 27001 (Information Security Management) provide a framework for establishing and maintaining robust information security practices. Through ISO, GpsGate demonstrates our commitment to protecting customer data, implementing stringent security measures, and maintaining confidentiality, integrity, and availability of information assets. This instills trust among customers and helps mitigate the risk of data breaches, safeguarding sensitive information. When you don't have to worry about the security of your customers' data, you can focus on sales and services.
Regulatory Compliance
Operating in the fleet management/vehicle tracking industry often entails strict adherence to legal and regulatory requirements. Working with an ISO-certified partner helps demonstrate that your company complies with these regulations, thereby minimizing the risk of non-compliance penalties, legal disputes, and damage to your brand reputation. We help you keep sensitive customer data secure and maintain consistent service quality.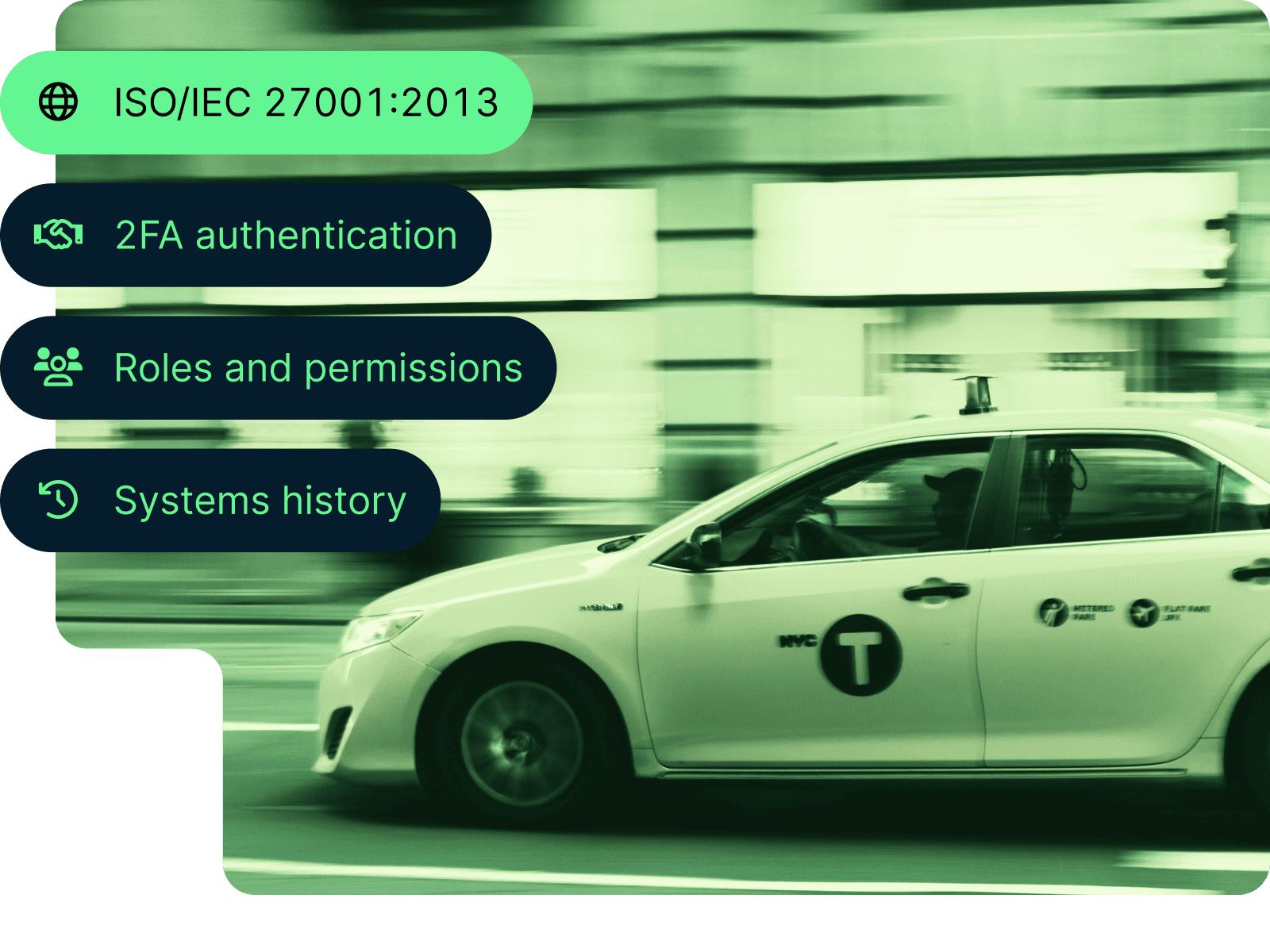 Optimized processes for development and security
Obtaining ISO certification requires organizations like GpsGate to evaluate and optimize internal processes. Our ISO certification promotes a culture of continuous improvement. We encourage employees to actively seek ways to enhance processes and maintain high standards. We monitor procedures and policies year-round to improve and enhance our data handling and information security. You and your customer have peace of mind of software developed with a security-first mindset.
Better service delivery to you, our partner
With the help of ISO 27001, GpsGate has established well-defined processes - minimizing errors and ensuring consistent service delivery. ISO certification demonstrates established and implemented robust processes, ensuring delivery of high-quality services. We use this to enhance the overall customer experience through superior service quality and adherence to internationally recognized standards. Our dedication to excellence and quality is demonstrated through the certification and flows through each department of the company. GpsGate is serious about reliability, professionalism, and our commitment to meeting customer requirements.
The bottom line
Data security in the fleet industry is more important than ever, with sensitive data related to vehicles, drivers, routes, and customer data. If you're serious about providing secure and quality fleet management services to your customers, you should choose a partner who has the same commitment to excellence. GpsGate's ISO certification serves as a powerful endorsement of our dedication to data security, continuous improvement, and superior service delivery. We always strive to give our tracking partners the best platform and the best services to help you grow your businesses.
Explore GpsGate's fleet tracking software with a GpsGate Cloud account. Real-time tracking is just the beginning. With event rules, reporting, and support for virtually any tracking device, you can optimize fleet operations. Better yet, you can test for 30 days risk-free!