Trak-iot
ZL-A01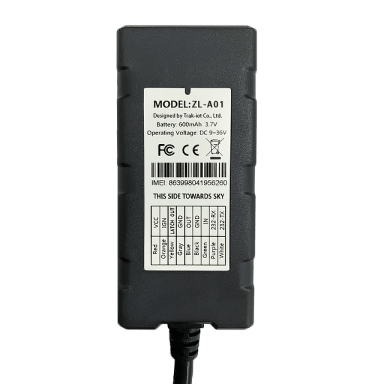 Device Information
Trak-iot's ZL-A01 is a vehicle-tracking device with LTE CAT -M1/NB-IoT connectivity with a 2G-network fallback. This device is equipped with built-in triple-axis accelerometer, RS232 interface, IP67 water-resistant housing and internal backup battery which enables it to perform various tasks such as driver-behaviour monitoring, impact detection, driver identification, etc. Best suited for fleet applications, AVL applications and public transportation. The ZL-A01 is integrated to the GpsGate Server.
Manufacturer

Visit website
Trak-iot Co., Ltd., was newly founded in 2022 as a wholly-owned subsidiary of Zhongrui Group, who has been working in telematics solutions for more than 10 years. Trak-iot has more than 200 offices across China, including 5 researching centers, and a manufacturing plant in Shenzhen. 3000 persons of the total 6,000 employees are technicians, specializing in hardware, software or total IoT solutions.
Empowering their customers' business, Trak-iot's solutions cover the range of fleet or group management and real-time positioning, referring to vehicles, assets, persons, and animals. On behalf of Zhongrui group, Trak-iot aspires to be a key player in the IoT sector, delivering its exceptional products, solutions, and services to overseas customers.
Device Plugin Change Log
Trak-iot build 6672 (2022-06-17)
Add support for ZL-A01 tracking device
Ready to try GpsGate?
GpsGate On-site lets you track five vehicles for free always.