Manage GPS devices from any application with server terminal
GpsGate is optimized to power large vehicle fleets. That's why it's important for us to give system administrators the tools they need to put the right data at their fingertips. June's release brings a new and improved server terminal to the application. Users can now monitor vehicle fleets and troubleshoot vehicle devices at the same time.
When working with large amounts of fleet data, a simple, straightforward user experience is essential. With the server terminal and queue viewer available in a new pop-up window, users can manage and view data from any GPS device, within any application. Complete status checks on multiple GPS trackers, view SMS commands, and dive deeply into device configurations with fewer clicks. These improvements allow users to quickly monitor multiple fleet assets at once, improving workflow and making day-to-day operations more efficient.
Get your team up to speed and take advantage of these new features by updating your platform to the June release now!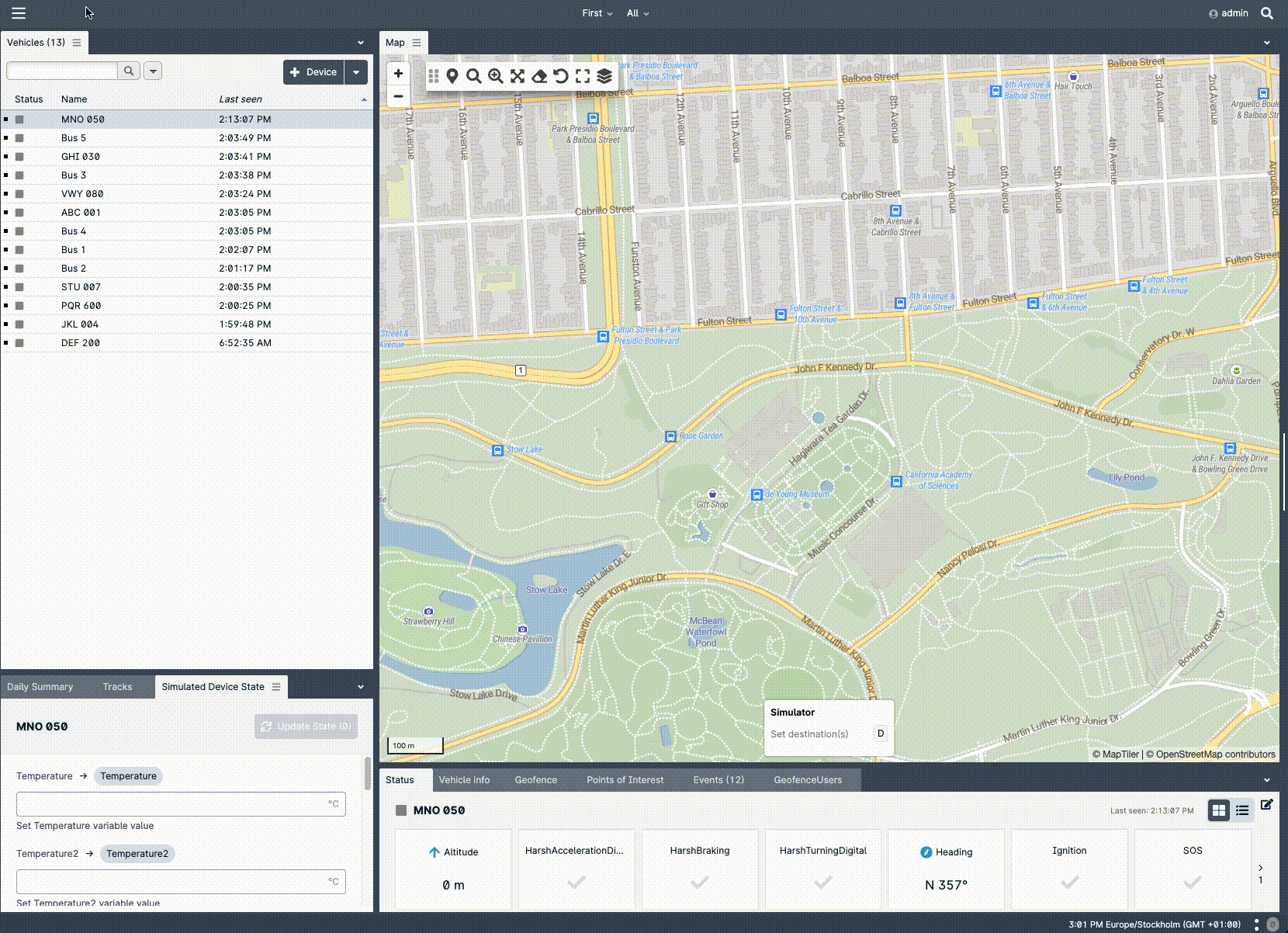 Managing devices is easy in the server terminal

Once logged in to an application, you can access the server terminal and queue viewer via the app's main menu - you no longer need to exit the application and make changes in Site Admin! Within this new feature, users can view all devices that have recently been in contact with the GpsGate.
View raw data reporting from each device
Check GPS device configuration
Send commands / abort commands sent to devices
Review communication settings per device
Looking for ways to solve problems faster? From the server terminal, looking deeper into source data is as easy as a right click on an individual. Serve your global customers better by ensuring devices are connected to the correct server in the correct right timezone. Need more details? Download device reports to identify issues and solve them without delay.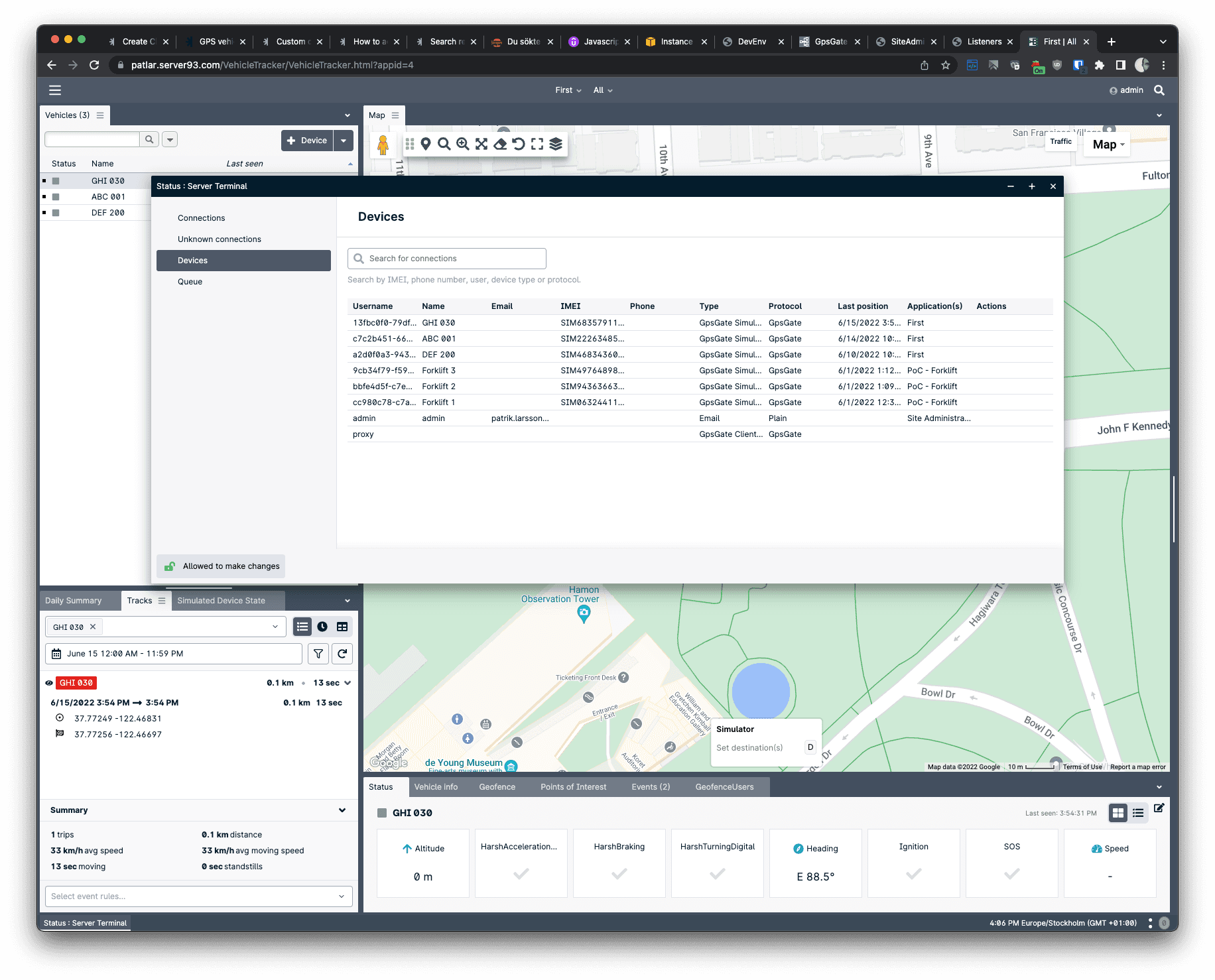 Use queue viewer for quick device troubleshooting
If there is an issue with the way vehicle data is reporting back to GpsGate, you'll be able to see it in the queue viewer. Perfect for GPS device troubleshooting, this fleet management tool allows you to see all of the commands that have been sent to a device and their status.

Fleet managers can toggle between command and SMS view to determine see if an SMS command is delayed, choose to deploy the message again, or abort the command. This type of shortcut allows users to pivot quickly and solve device issues without leaving the application.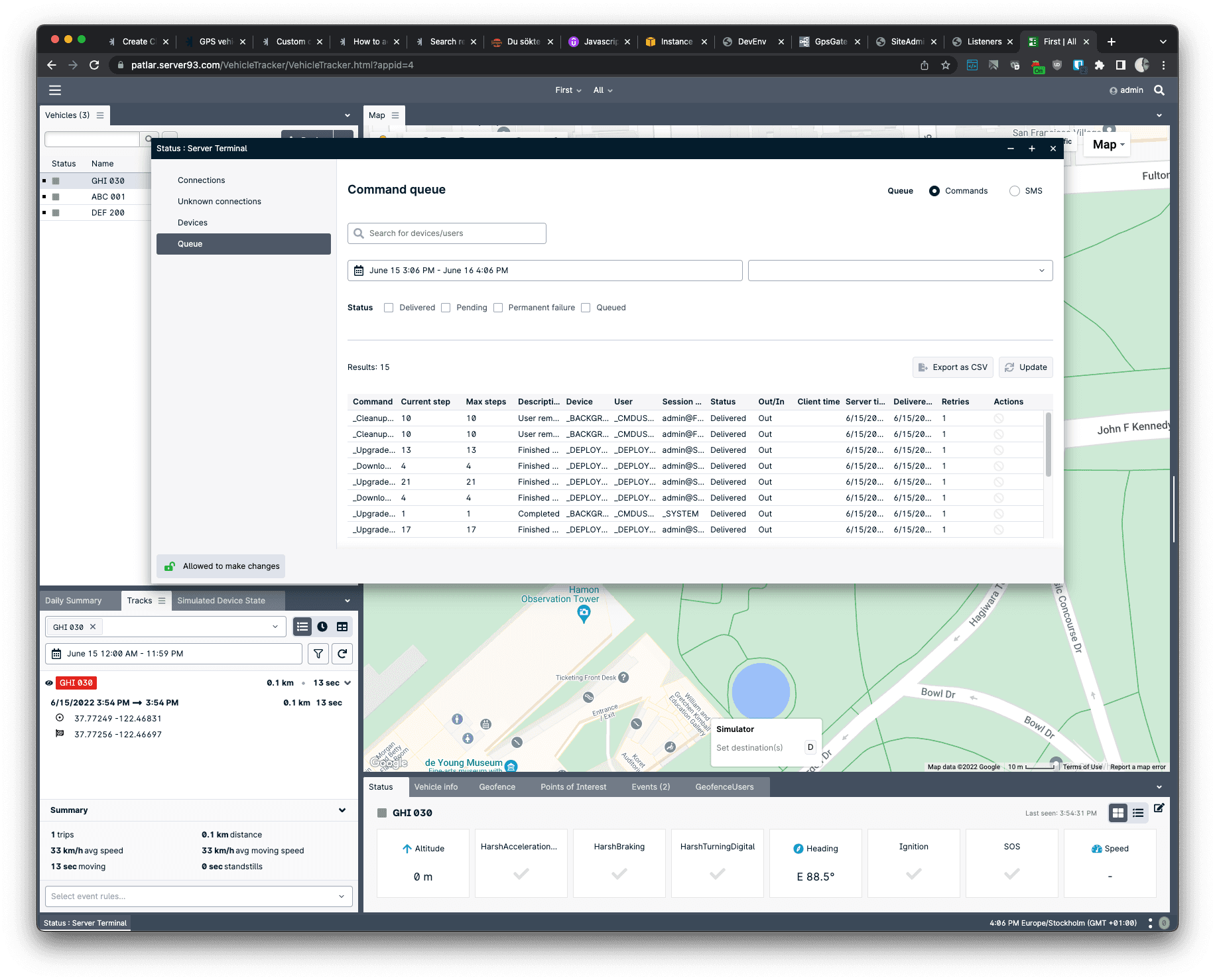 Device additions
We are constantly integrating new features and GPS vehicle tracking devices to GpsGate. It's important to us that you can solve your customer use cases by having the correct tools. Whether it's fuel monitoring, driver ID, or vehicle battery life that's important to you, we're here to help your company provide the best solution possible.
For all the details
We've added new supported devices, enhanced device integrations, language updates, and more to June's release. For a complete list of updates, visit the June release notes. For access to the latest and greatest version of GpsGate, update your platform to the most recent monthly release.
Dispatch is now deprecated. See more details on the deprecation schedule.
Have questions or hesitations about updating GpsGate? Contact GpsGate Support, we're here to help!

Looking for more GpsGate content? See our blog!