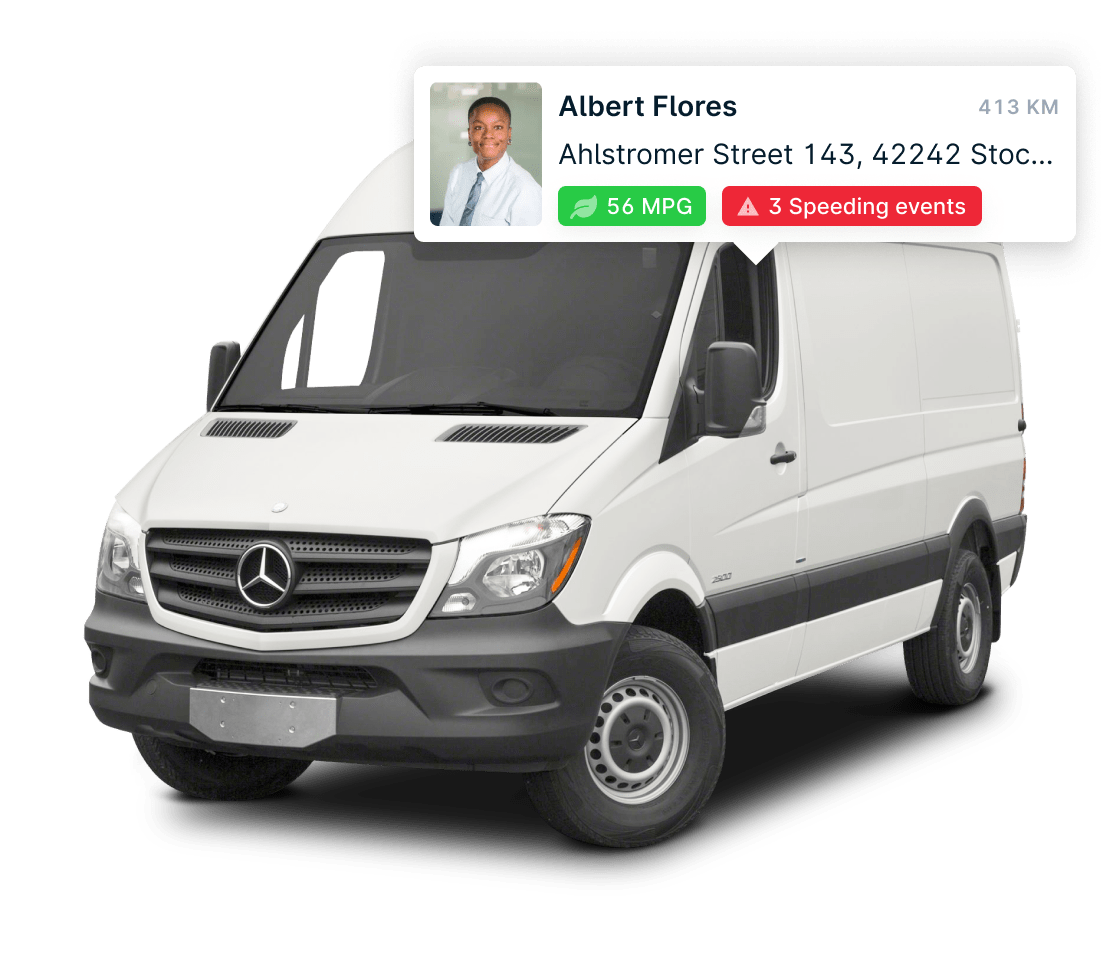 Real-time fleet tracking platform
More than just a dot on the map.
Offer advanced fleet tracking services with GpsGate's scalable and flexible platform. Our system is configurable so you can tailor it to your customers' needs. Provide smart tracking solutions with our device agnostic and integration-ready platform.
Choose our secure cloud service or host GpsGate behind your firewall.
android
Use any device you want
Support for 1000s of trackers, a built-in simulator, and a smartphone tracker app.
No upfront costs.
Pay for what you use.
No long-term commitments.
Build your business with GpsGate
Customer relationships matter the most. We let you focus on providing stellar services to your customers while we handle the software development. You help your customers improve fleet efficiency, stay safe, and meet regulations - and GpsGate stays in the background ready to help your business with anything you need.
Tailor-made customer solutions
Seamlessly adapt your platform's branding and functionality to satisfy your fleet customers' needs.
Custom branding. Use your logo or your customers' logos.
Feature plugins. Add features on a per-application or per-user basis.
Data security. User-level permissions to keep customers' data safe.
Scripting. Customize and automate functionality using scripts.
Maps. Choose the built-in map or any map service you want.
One account handles all of your customer applications
We build software that lets you grow. No matter how large your business or your customers' fleets, users get lightning-fast tracking. 25,000 vehicles, 5,000 operators, 500 customers, no problem.
Individual customer applications. Run all of your customer applications from a single account, each with their own custom functionality, branding, and even localization.
Large-scale capacity. Easily handle thousands of customers with app templates and an optimized back-end.
Data wherever you need it
GpsGate lets you integrate with any other business software on the market.
ERP systems. Optimize spending and improve forecasts.
Planning tools. Better planning with full fleet visibility.
Billing software. Accurate invoices without extra data entry.
Extensive APIs ensure that you can sync fleet data wherever your customers need.
Industry-leading data security
As one of the only fleet management solutions companies with ISO certification, we're setting security standards for the industry.
ISO/IEC 27001 certified
Customizable security features and options
GpsGate helps you keep your customers' fleet data secure so that you can focus on growing your business.
Work at GpsGate
At GpsGate, the focus is on technology, and we're always looking for exceptional talent.
Are you passionate about creating a great user experience using the latest tech? Do you eat, sleep, and breathe software development? If so, we're hiring!