GPS fleet tracking software
Greener, safer, and more productive fleets.
Powering fleet management businesses of all sizes in over 150 countries around the world.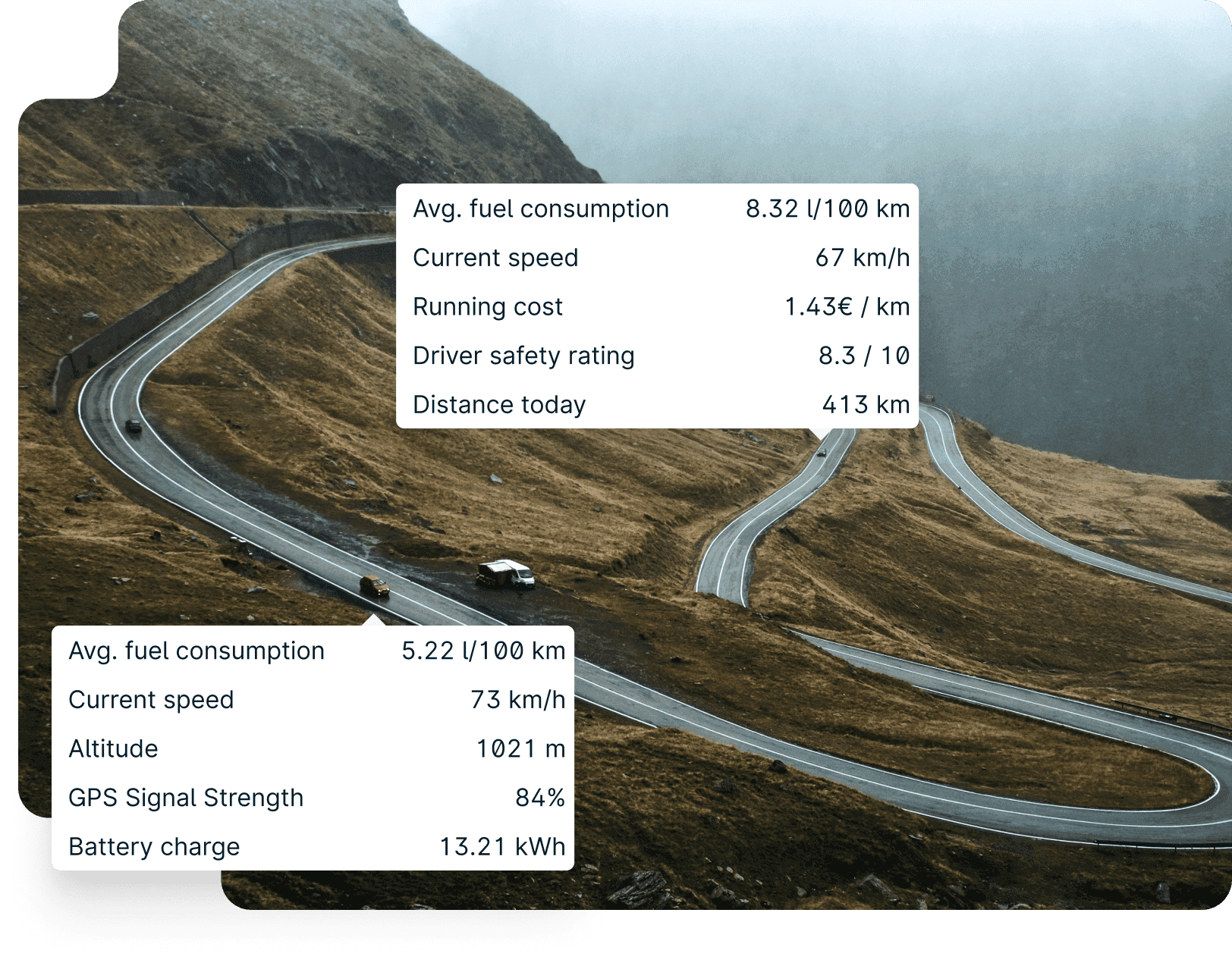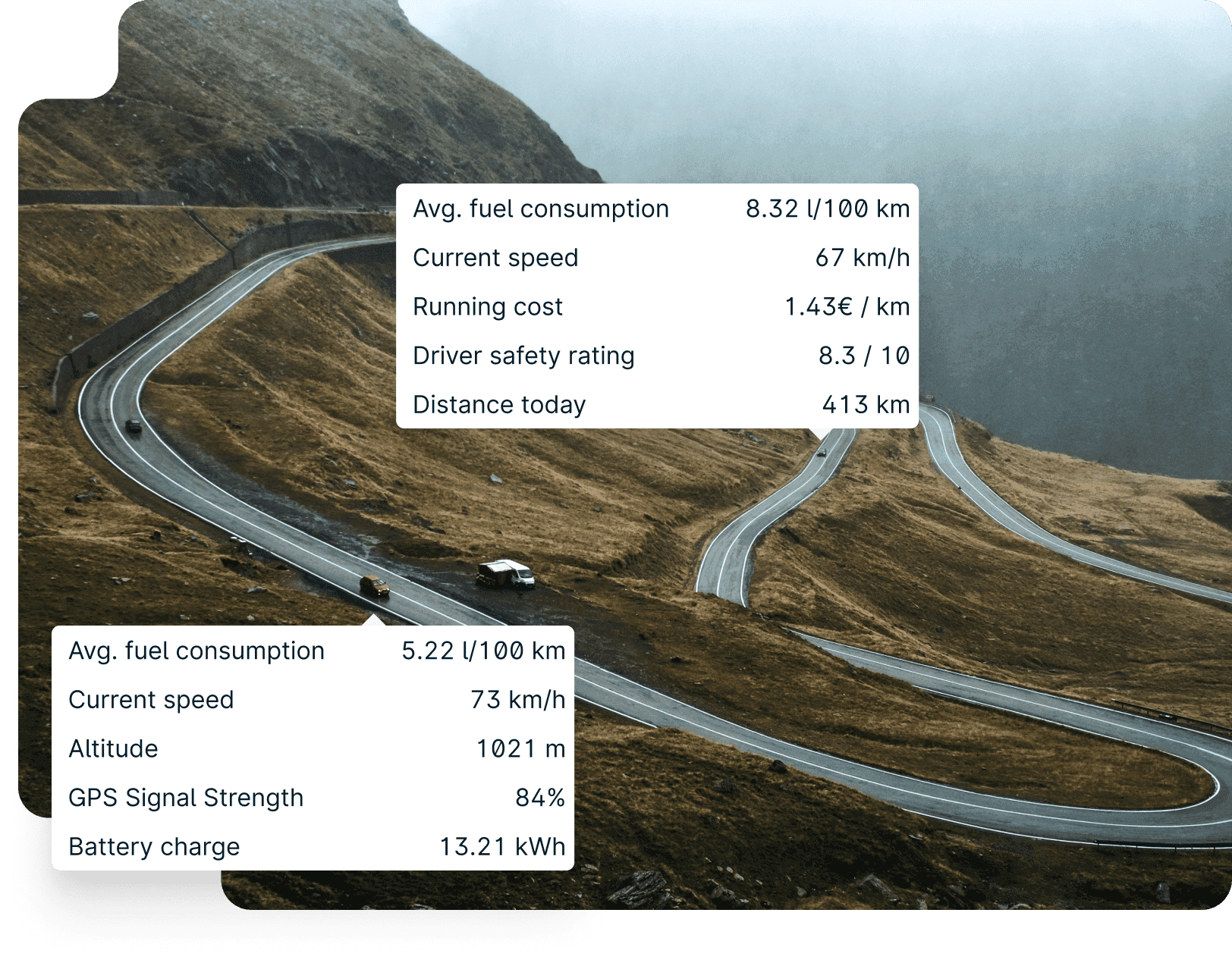 Fully custom tracking
Offer advanced fleet management services with GpsGate's scalable and flexible platform. We built a best-in-class solution so you don't have to.
Provide smart tracking solutions that meet each customer's unique needs. GpsGate's platform is device agnostic and integration ready.
Pay as you go
No upfront costs. Pay for what you use. No long-term commitments.
Use any device you want
Support for 1000s of trackers, a built-in simulator, and a smartphone tracker app.
Cloud or On-site
Choose our secure cloud service or host GpsGate behind your firewall.
Build your business with GpsGate
Customer relationships matter the most. We let you focus on providing stellar services to your customers while we handle the software development. You help your customers improve fleet efficiency, stay safe, and meet regulations - and GpsGate stays in the background ready to help your business with anything you need.
Custom solutions
A flexible and customizable platform so that your customers get what they need, no matter what industry they are in
Sales coaching to grow your business
Our expert sales team is here to support you with training and collaboration to help you close your most important deals
Solutions engineers on call
Tech experts to help you solve any customer challenge
Your branding front and center
Grow your brand equity by having your logo front and center
ISO 27001 certified
Internationally recognized for information security management
Unmatchable system uptime
GpsGate is always online, so you don't have to worry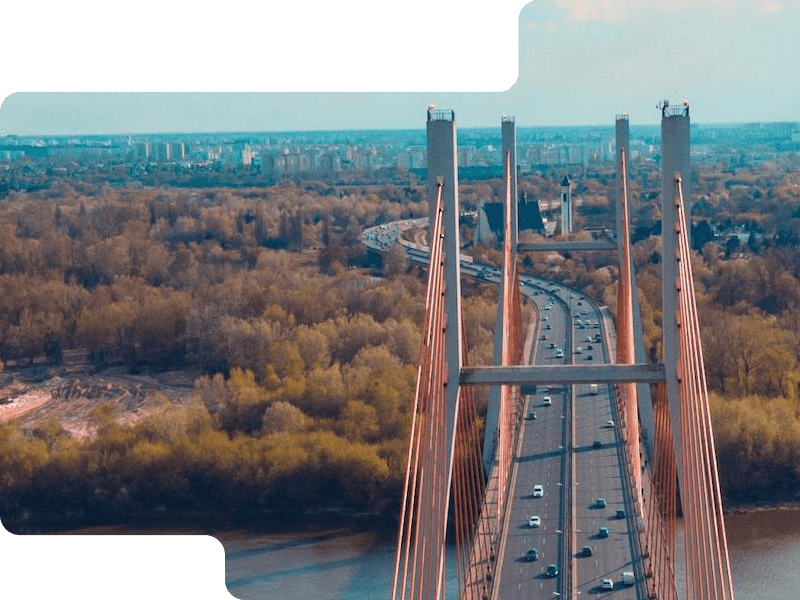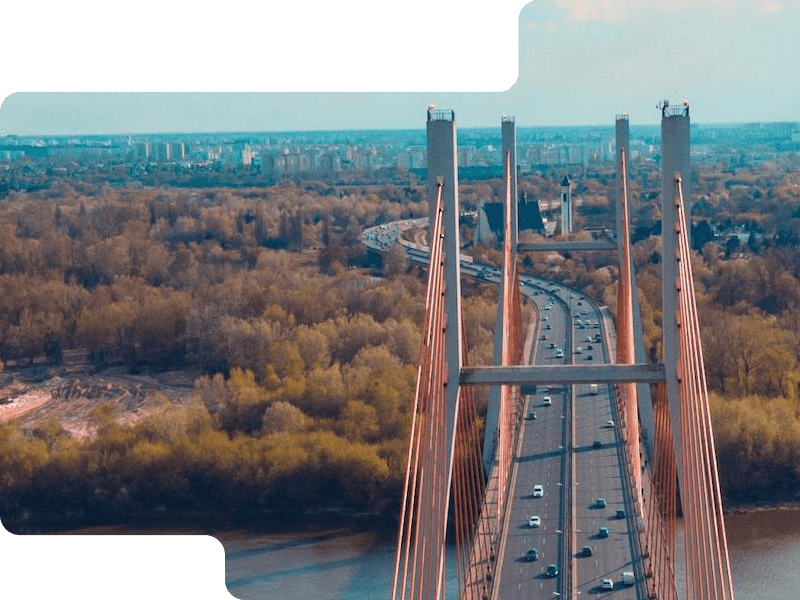 See how others are doing it
Our partners are solving real customer problems across the globe with GpsGate. The flexible and extensible platform means bespoke customer solutions.
From keeping forest fire fighters safe in Spain to protecting valuable cargo in Mexico, our partners use custom platform configurations and integrations to give fleets the data they need. They are helping end customers like the Hong Kong International Airport and DHL manage their fleets effectively.
See how companies just like yours use GpsGate's software to help power their businesses.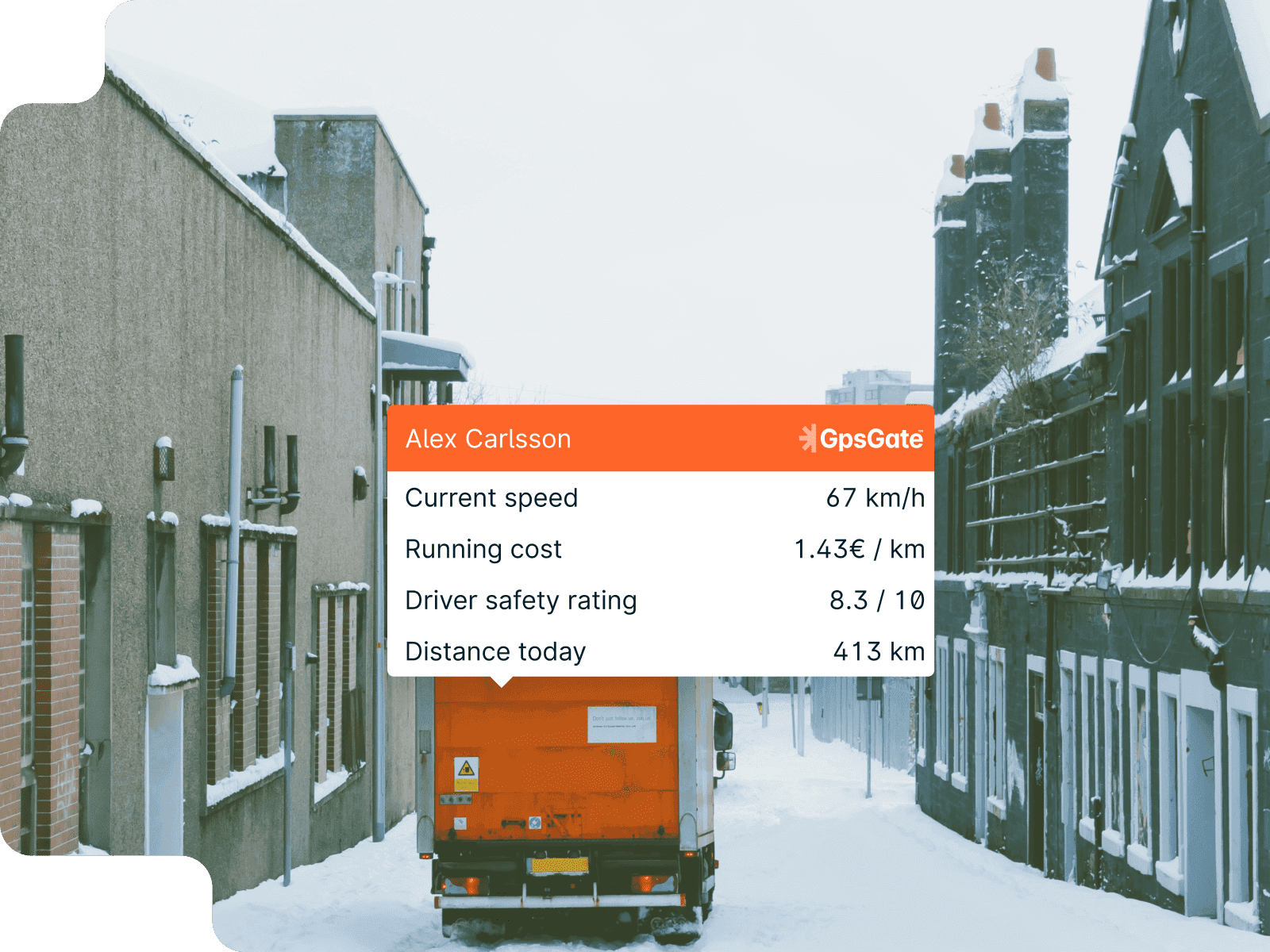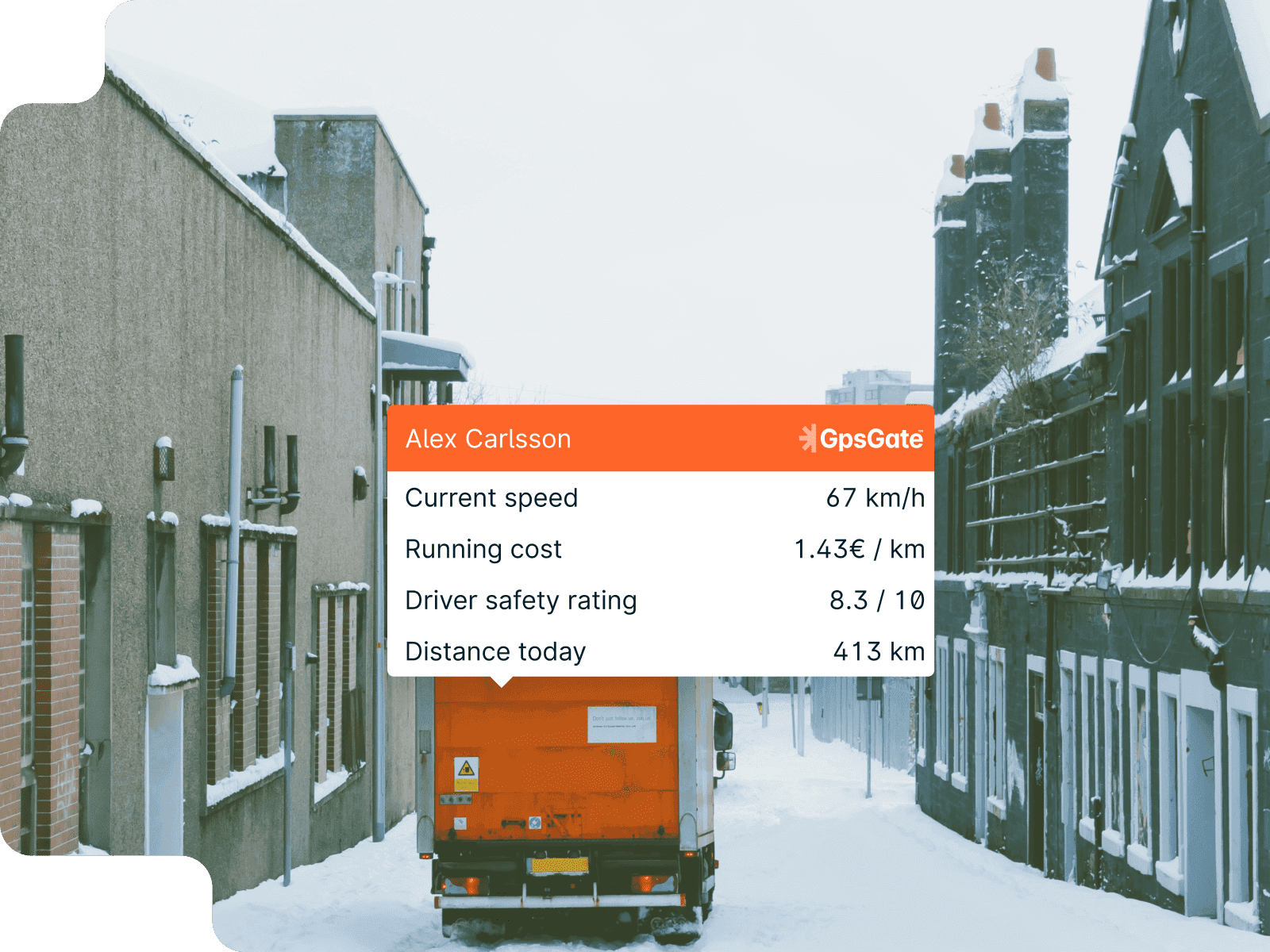 Tailor-made customer solutions
A modern user interface paired with sophisticated technology means the best experience for your customers - and the best custom fleet solutions.
Flexible features
Add features on a per-customer or per-user basis
Customer functionality
Use scripting to automate actions and extend GpsGate
Role-based data access
User-level permissions to keep customers' data safe.
Any map you need
ESRI, Google Maps, custom imports, we support it all
Language support
Multiple UI languages and the ability to customize terminology
Custom branding
Use your logo or your customers' on each application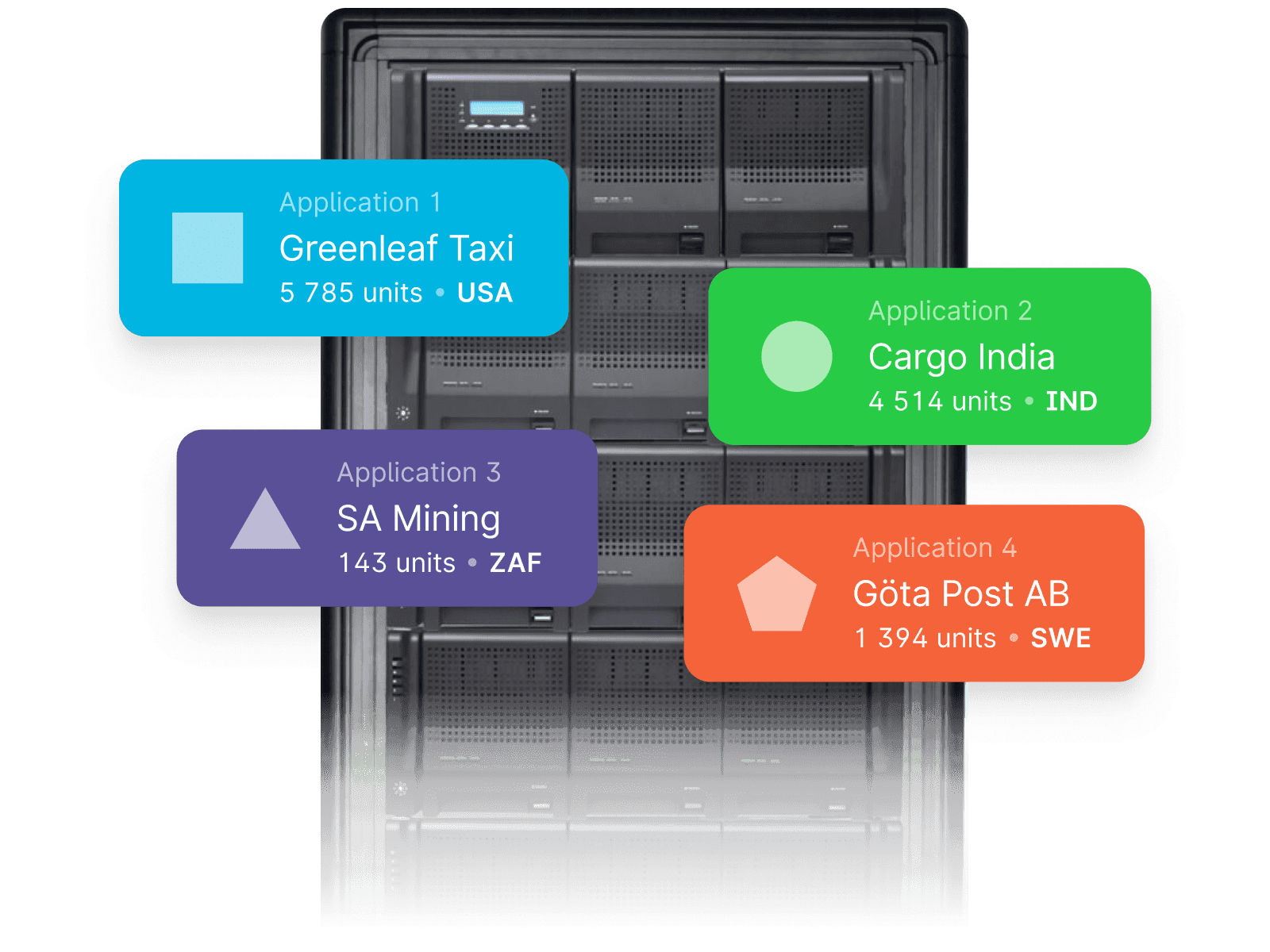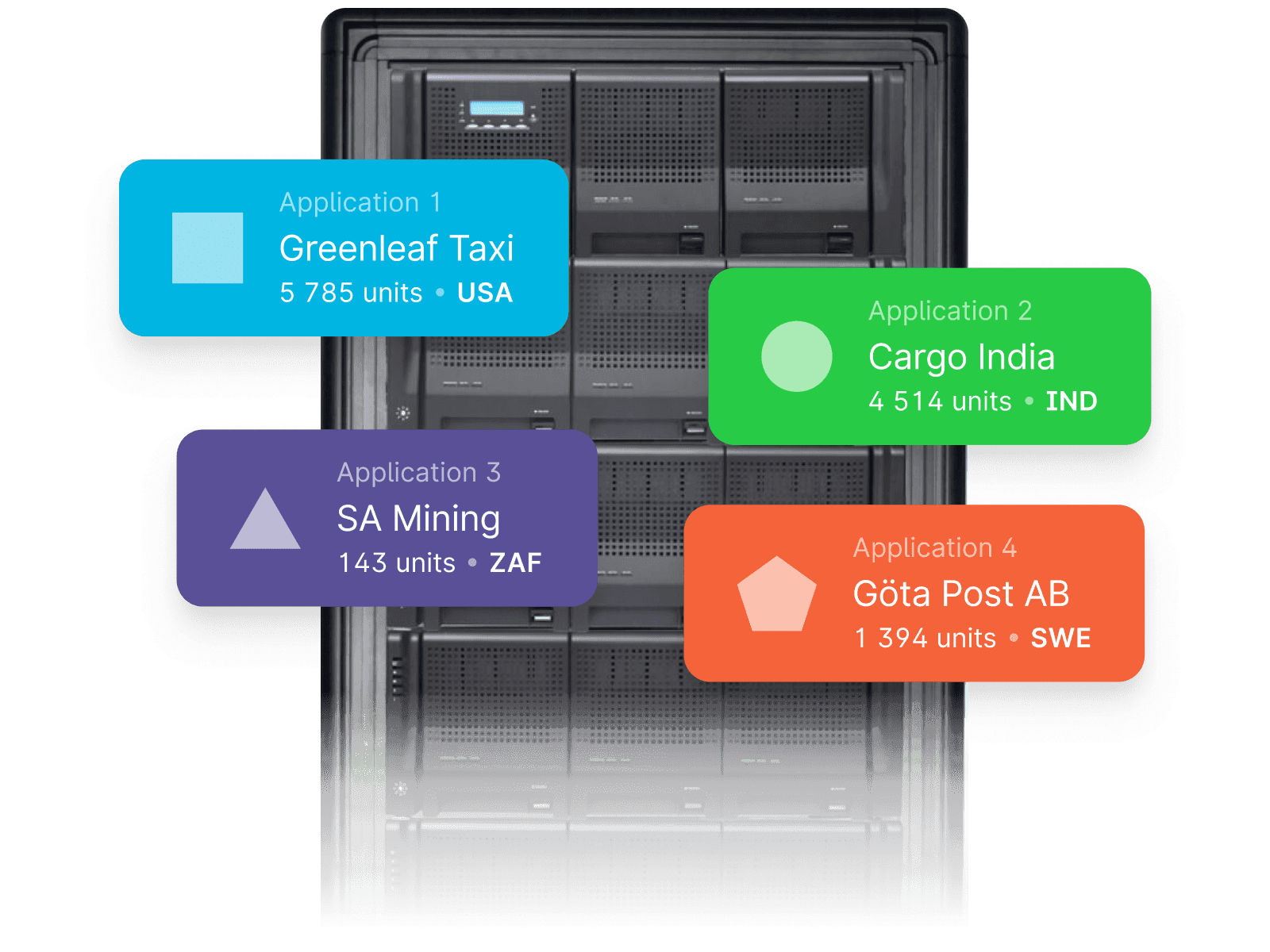 Scale your business
Our software and team supports you as you scale with more customers and larger fleets. We're here to help you grow your company.
Discrete customer applications
Each customer gets a custom application with their own branding
App templates
Save time by using app templates to customize setup by industry
Sales support
Guidance and assistance for your sales cycle from our experts
Unmatched uptime
Our Cloud solution is maintenance-free and always online
Secure data storage
Process-driven with information management security in mind
Automation
Event rules and APIs to automate routine activities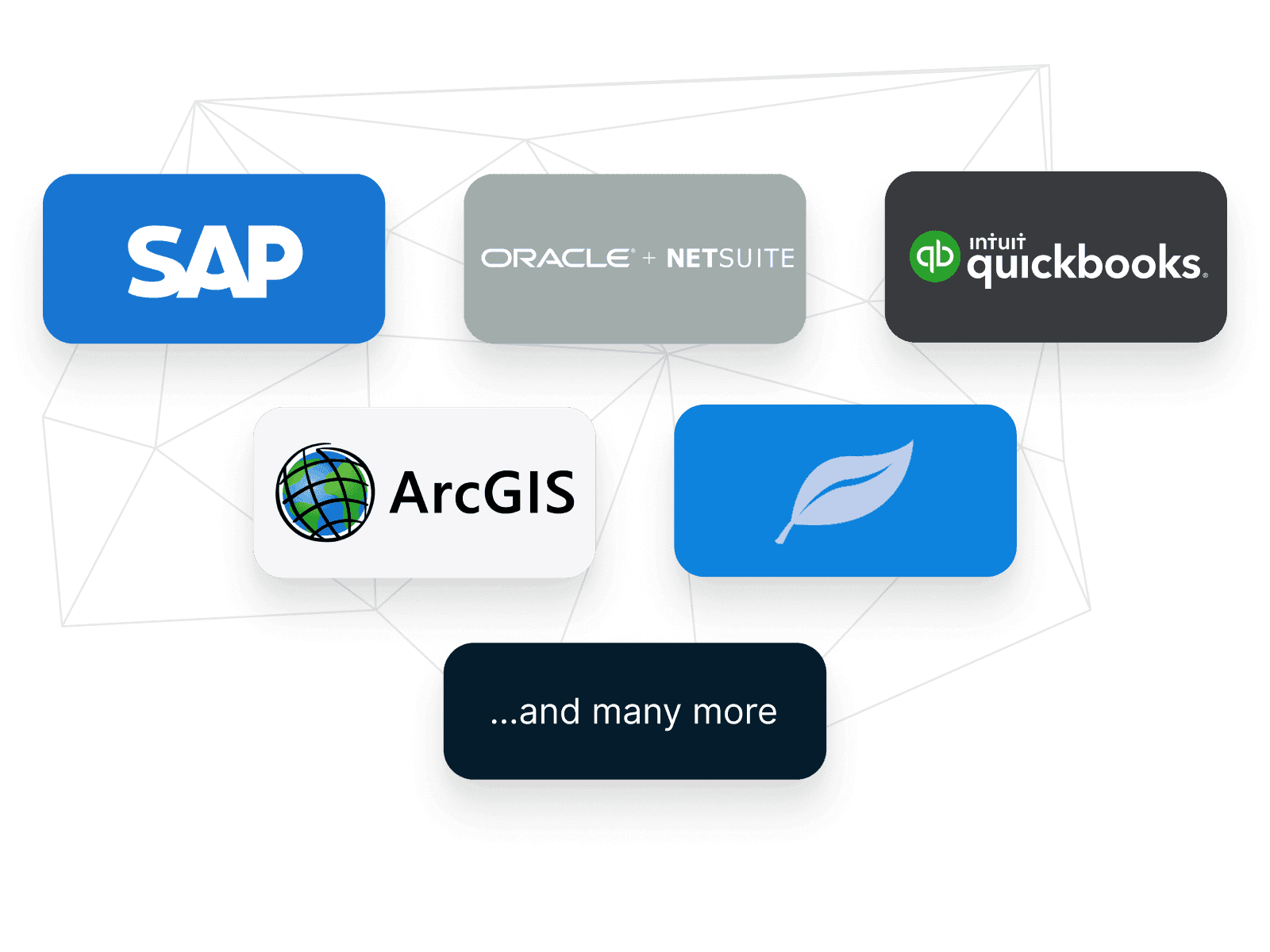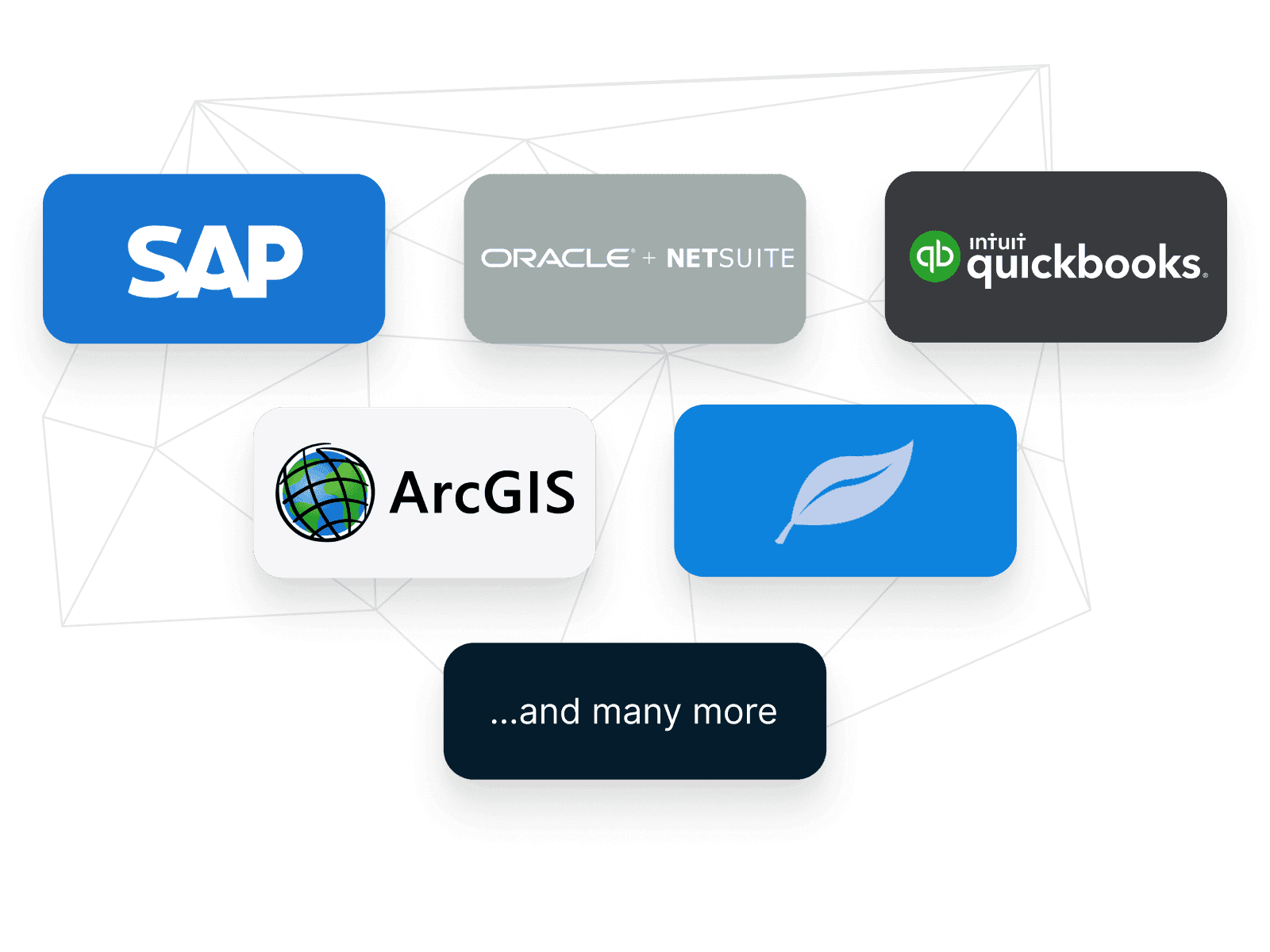 Data where you need it
GpsGate APIs let you route data and integrate systems so that your customers have fleet data transparency across departments.
ERP systems
Optimize spending and improve forecasts
Planning tools
Full fleet visibility for better routing and fleet utilization
Billing software
Accurate invoices without manual data entry
Payroll systems
Accurate driver paycheck based on driving hours or mileage
ESRI and ArcGIS
Fleet data into mapping software for location analytics and insight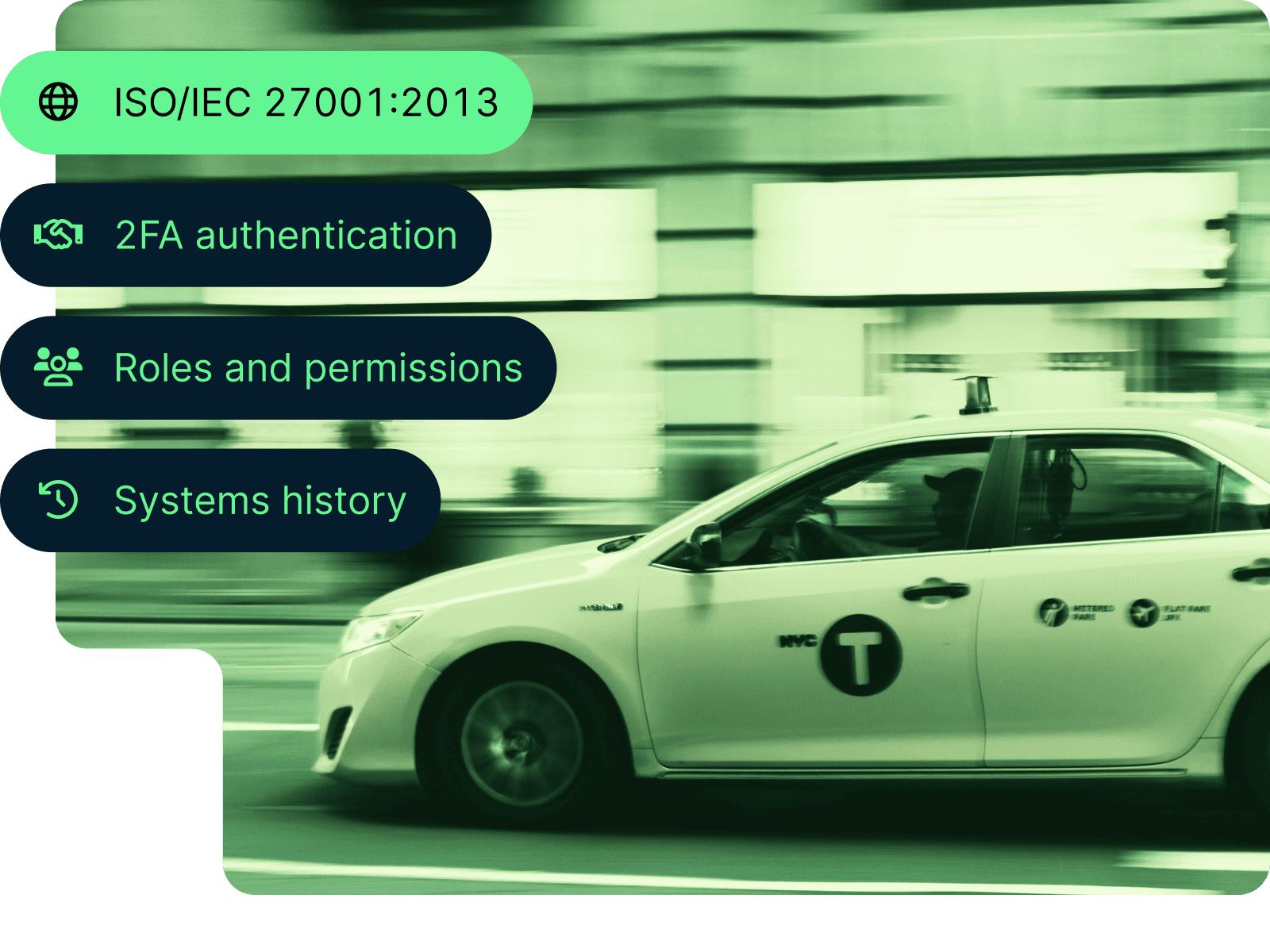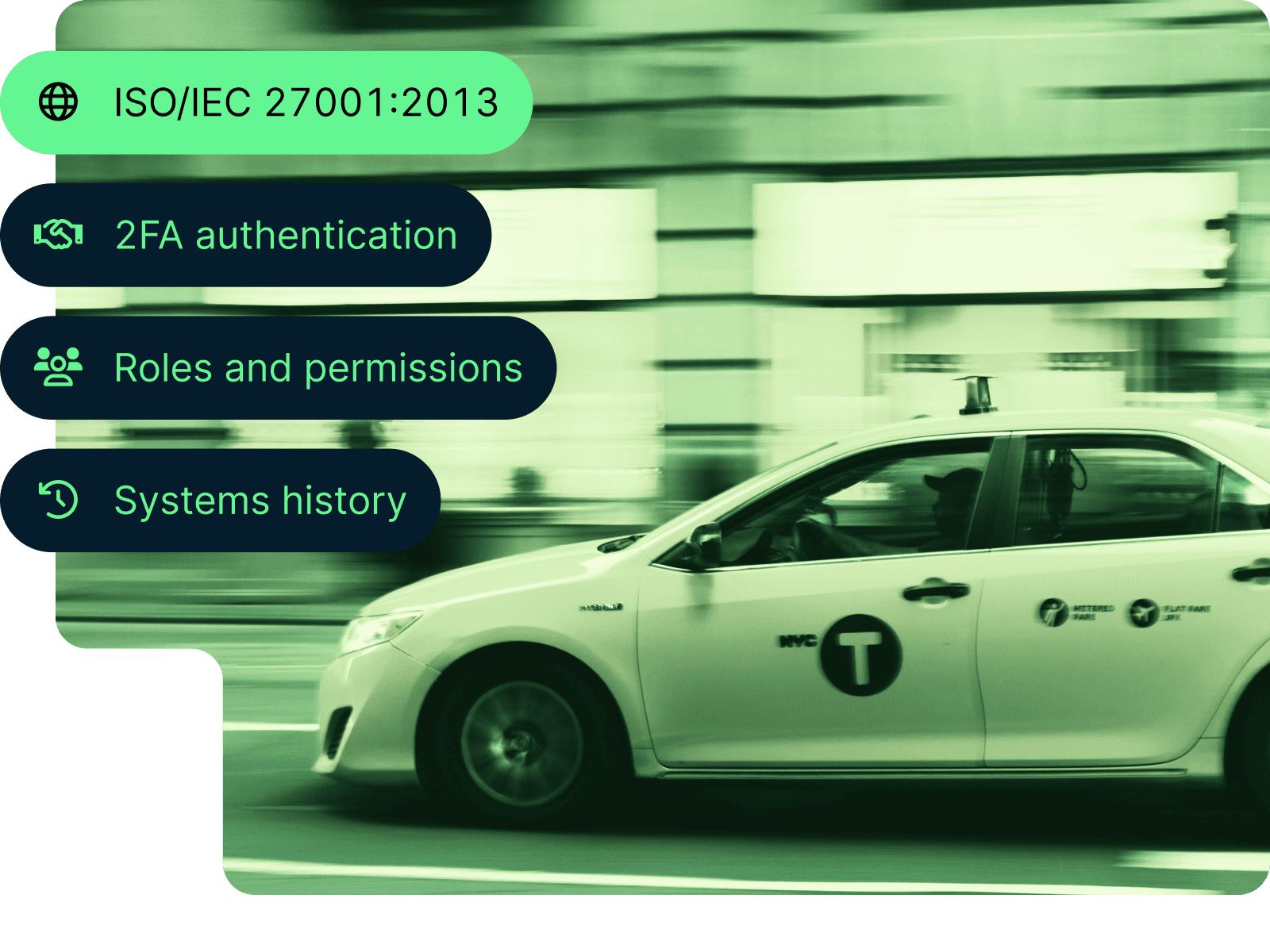 Unmatched data security
As one of the only companies in the fleet management platform space with ISO certification, we're leading the industry in data security standards.
ISO 27001 certified
International certification for information security management
Custom data access for users
Control exactly what data each user has access to
Secure AWS hosting
Our Cloud solution runs on one of the most secure hosted platforms
Expiring location sharing
Shared locations automatically expire to keep fleets secure
Data access audit trails
Reporting on logins and data edits to ensure proper employee access
Option to host behind your firewall
Our on-site solution gives you on premise legal compliance