Experience the new Native Map
Our new Native Map is now live! The new experience offers two different map themes to optimize the end user experience. It also offers the ability to add ArcGIS maps as data layers.
After many months of parallel availability with the 'old' GpsGate Native Map, Native Map 2.0 Beta is now just 'Native Map.' It's the default experience for GpsGate with the June release, and end users will reap many benefits.
The new map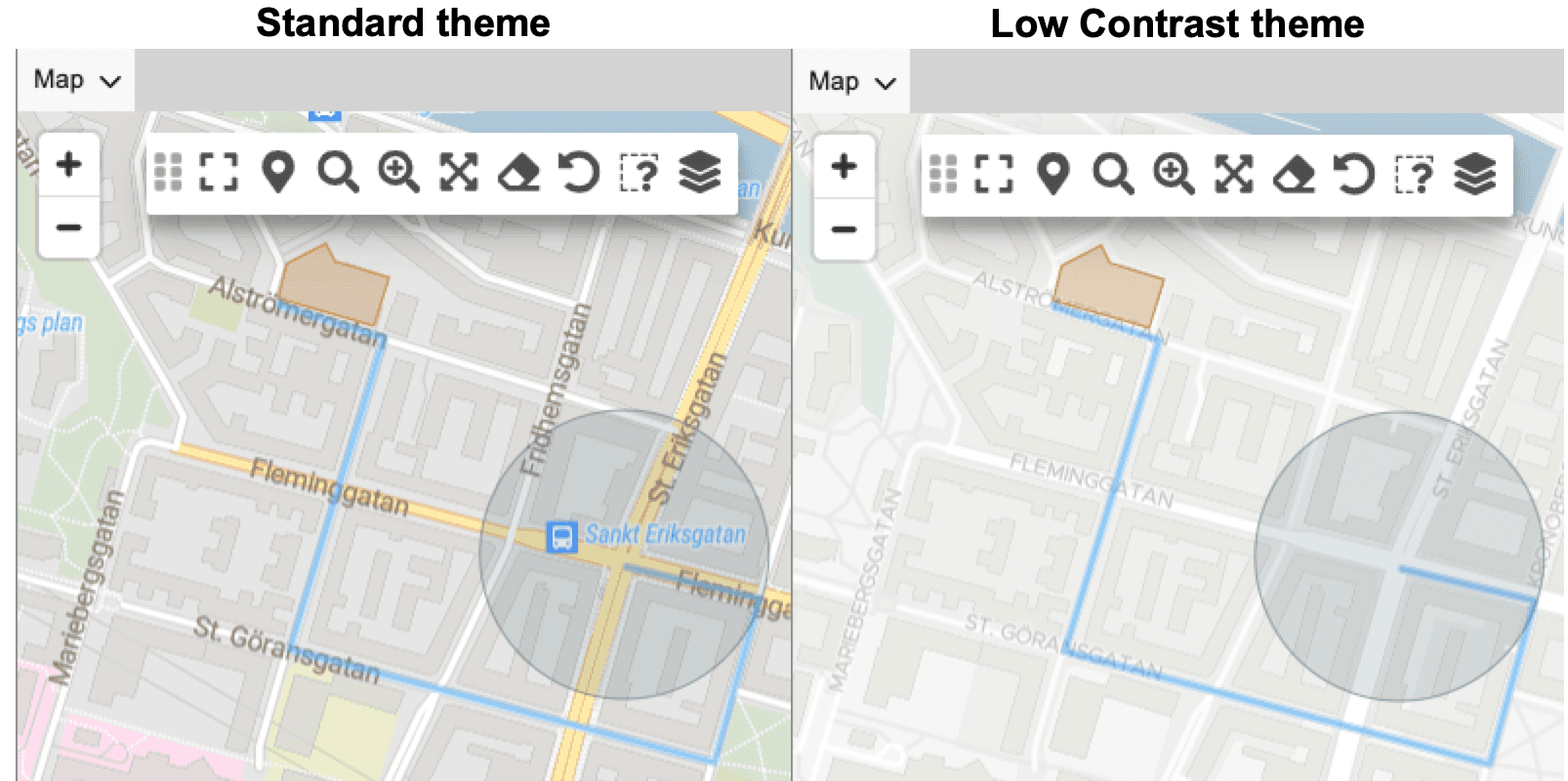 Built-in themes
The new Native Map has two built-in themes. Users can choose which viewing experience works best for their task. In the image above, geofences can get lost on the standard theme amongst all of the other colors on the map indicating streets and buildings. Using the low contrast theme allows the geofences to be easily seen. All geofence are clearly visible: routes, circles, or polygons (a custom shape perimeter). It's also great for viewing tracks and other data on the map.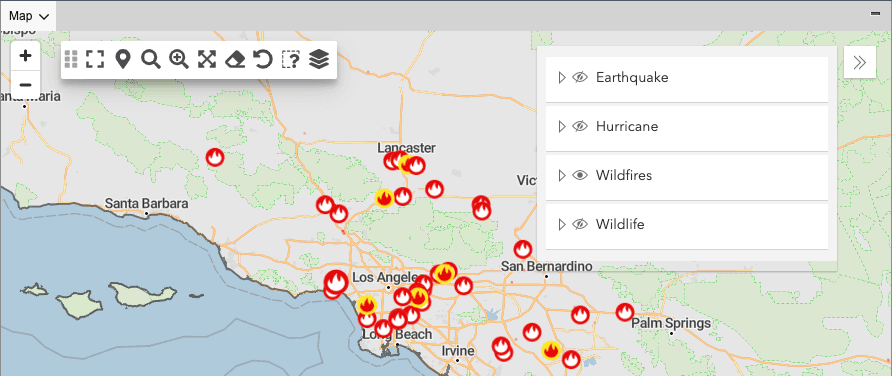 ArcGIS map layers
The new native map is also compatible with the ArcGIS layer feature released in May. With ArcGIS map layers, you can run all of your ArcGIS maps as layers on top of the native map. You can customize the view and available data by toggling the layers on and off. All Esri customers benefits because we support both public and custom ArcGIS maps. GpsGate partners with government, enterprise, or special industry customers (like mining and airports) can provide a new level of value with this feature. Learn more about using ArcGIS layers in GpsGate.
Tracks (beta)
Our Tracks 2.0 team has been hard at work adding a ton of great new features to the beta offering.
You can now view historical map markers on the map. Click and drag on the timeline to see the corresponding historical markers appear on the map - or click on a track point in the track points list.
Direct track exporting - export your tracks directly on the panel rather than needing to go to reports.
There are even more goodies included like a brush chart at the footer of the tracks timeline view, selecting which tracks are visible on the map, and other enhancements and improvements. Learn more here.
More details
For all of the release details, visit the June release notes. For access, update your server to the latest monthly release.