Inside GpsGate
Wonder what it's like to work at GpsGate? You're in luck! Learn how we adapted to employees working from home during the pandemic. And take a step inside our Stockholm and Gothenburg offices - we hope to be back there soonl
At GpsGate, we all work towards the same goal - making our customers successful. This means a great product and great support. It also means that teamwork is important. We foster this during the workday and with team events.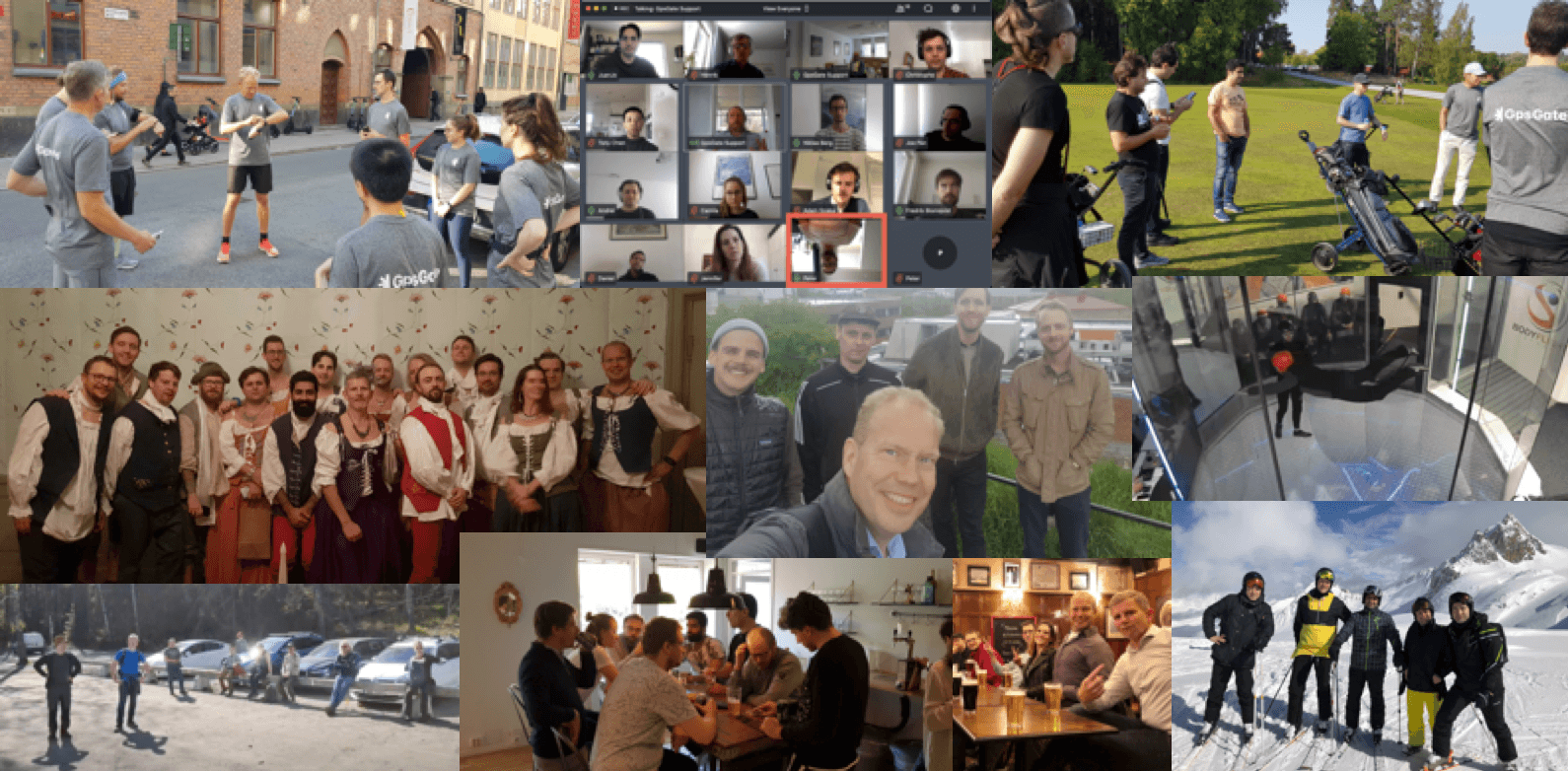 GpsGate has typically been an in-office team. We value the teamwork, collaboration, and relationship building that happens so naturally in person. In the last year and a half, the pandemic has meant that most employees are working from home. Let's explore all of the ways that GpsGate employees work.
Remote working
In March 2020, we transitioned overnight from in-office work to temporarily being a remote worker company. The fast transition was in keeping with GpsGate's culture - flexible, adaptable, and quick to adopt the best solutions. We made sure that employees had the technology to effectively work from home and still collaborate with colleagues.
While the offices are quite empty these days, we're looking forward to returning to a hybrid model when it's safe. In the meantime, we are keeping up our traditions as best as we can.
Our weekly breakfast meeting is still going. Instead of breakfast in the office, employees can log in to a virtual breakfast meeting to chat.
To keep a team feeling and closeness, we use video conferencing often. As we transitioned to working from home, we even shared some pictures of our home offices. It was fun to see where coworkers were logging in from each day. See a roundup of a few below!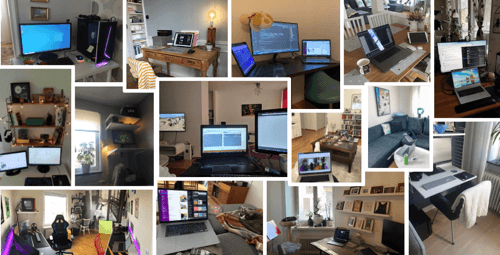 While much of our interactions have been virtual, we've also planned some optional outdoor events. These safe and socially distanced outdoor activities have kept the team spirit going.
A team from GpsGate runs the Stockholm Half Marathon every year. In 2020, the race was canceled and many didn't train. In response, we planned our own small 'half of a half' marathon in both 2020 and 2021. Those wanting to run met up for a 6.5 mile course around Kungsholmen and were rewarded with medals.
This summer we took advantage of a sunny day in Stockholm for some outdoor team building. A small group met one weekday morning for a hike just south of Stockholm. As you can see below, the group enjoyed blue skies, a great view from the top, and some quality team time.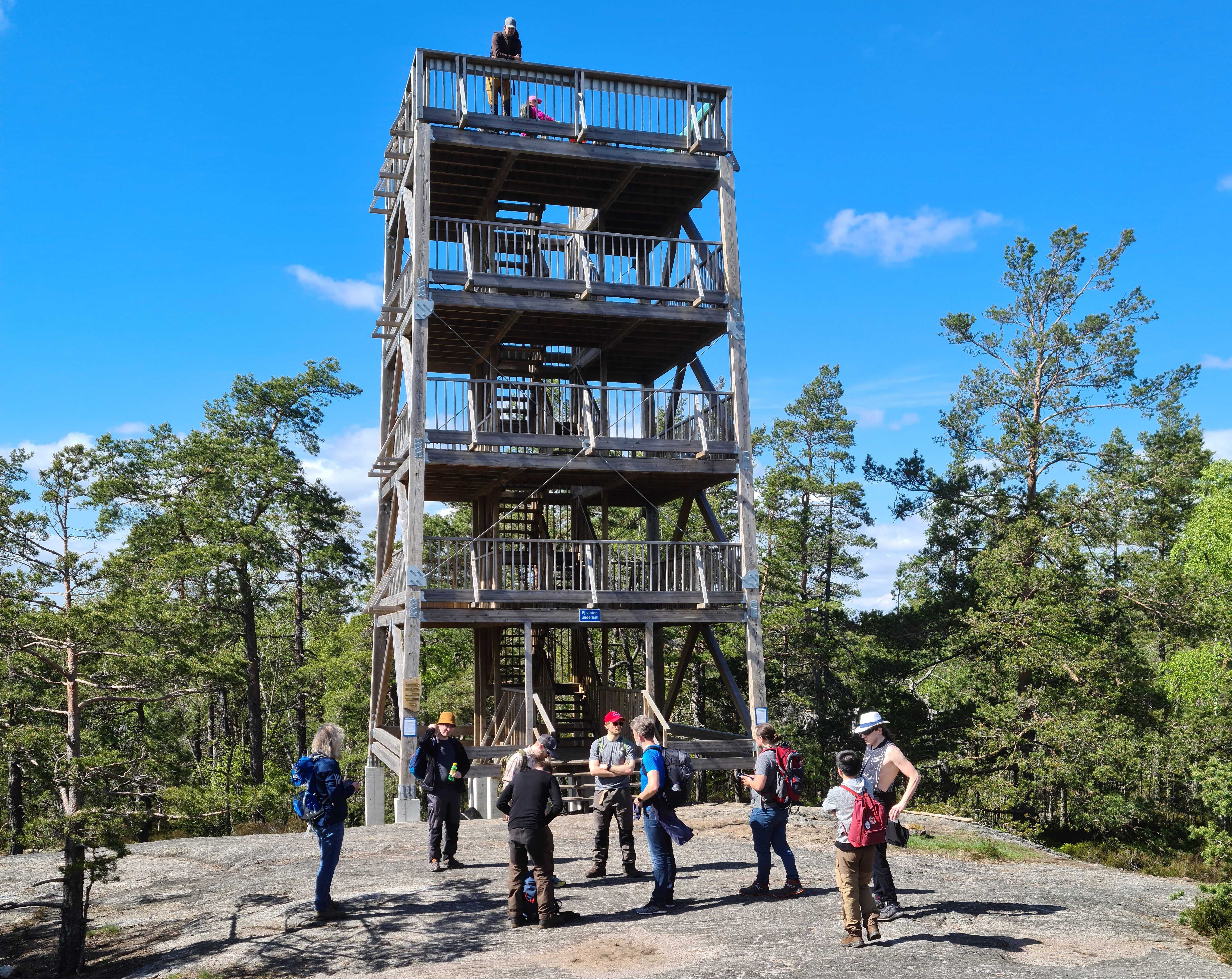 Our Offices
Our Stockholm office is our headquarters and houses our leadership team, sales, support, and marketing, plus team members from both UX and development. Our Gothenburg office is home to additional UX and development team members. We collaborate frequently across offices, so you'll find us online chatting, talking, and video conferencing every day.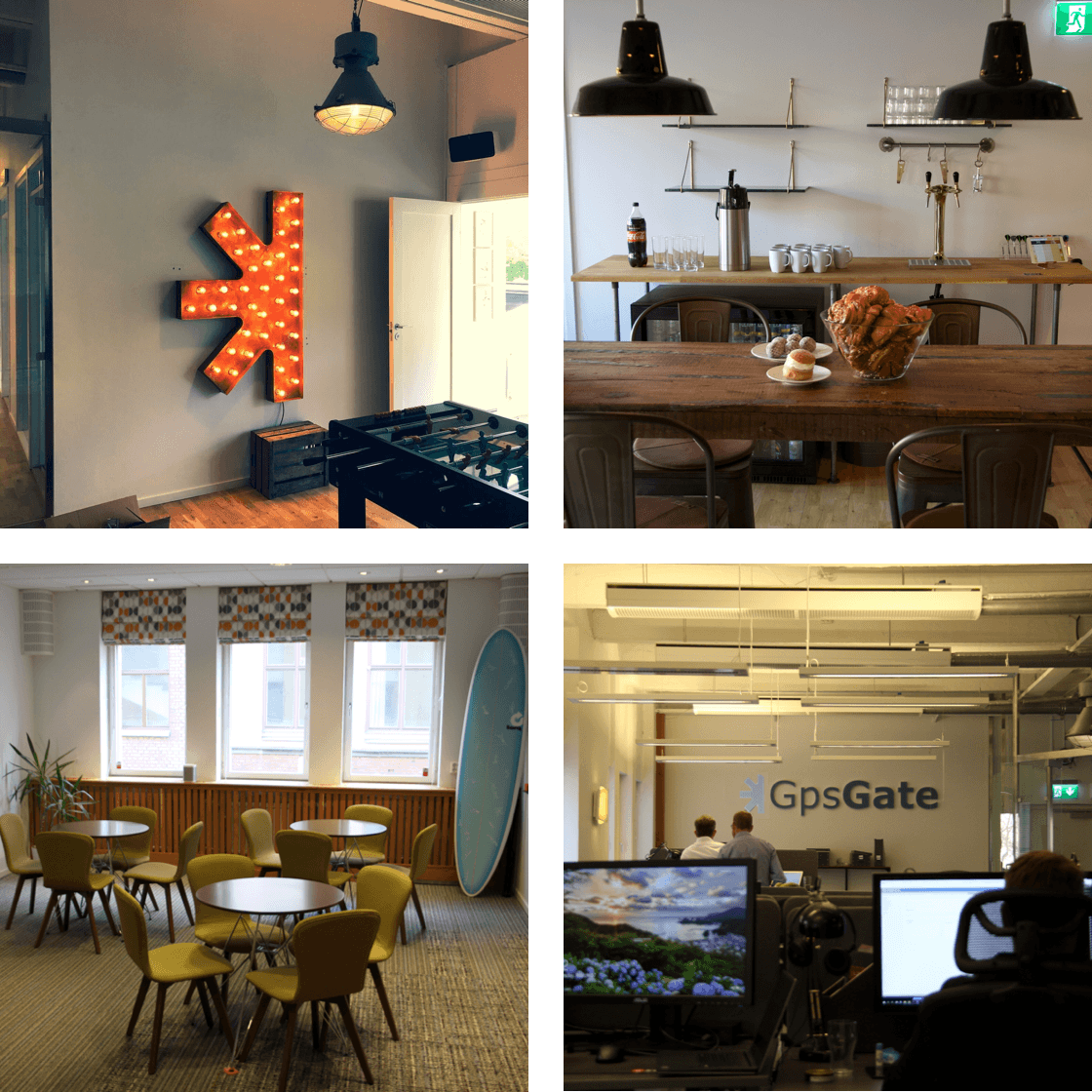 Stockholm
The GpsGate Stockholm office is on Kungsholmen, a five minute walk from the Fridhemsplan subway station. It's easy to get to from almost anywhere in the city. We've got some great restaurants in the area. If you prefer a more tranquil setting, get your food to go. You can eat in a nearby park or even next to the Karlberg canal with a view of the Karlberg Palace.
The Stockholm team has a tradition of fun activities. When the snow melts, the running group starts lunchtime fun runs. It's a great way to prepare for the Stockholm half marathon on years when it's possible. We also find a day to golf each summer - all skill levels participate in the scramble tournament!
When we can, we love hanging out together in the office after work. We've got darts and foozball, plus plenty of places to lounge (including our sunroom). Thirsty? There's beer on tap and a fancy coffee machine that lets you press a button and get a macchiato, espresso, cappuccino, or whatever you desire. Feeling daring? We have some hot sauce lovers in the office and host tasting parties - they are not for the faint at heart!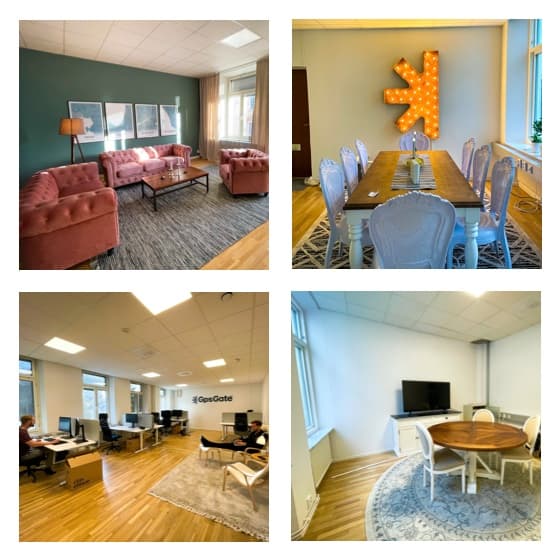 Gothenburg
As our team in Gothenburg grows, so does our office size - we moved to a new space in the fall of 2020. Granted, it was not the best timing with the pandemic. The larger office lets team members keep their distance in current times, and will be the site for many team huddles in the future.
You can't beat the location - our office is right in the middle of Gothenburg, so that means that employees often walk or bike to work. The Gothenburg employees are also a fun crew. Whether you're into golf, gaming, music, or skateboarding, you can find an expert in the office. Our Gothenburg office also receives frequent canine visitors, as the building is dog friendly and so are our employees! Read more about the Gothenburg office.
Joining the team
No matter what time of year or working situation, we take the time to onboard our new employees. They shadow and work closely with peers to learn about the company, the product, and the technology. We welcome the fresh ideas and teamwork with new hires. As mentioned, we're looking forward to getting back into the office, while still keeping some flexibility for working from home. Sound interesting? We're hiring!