Maximize vehicle uptime
GpsGate Maintenance
Keep vehicles in good working condition to increase fleet efficiency and effectiveness.
Lower fleet costs and increased vehicle safety.
Keep fleets road-ready with proper maintenance
Properly maintaining vehicles helps reduce greenhouse gases AND fleet overhead costs. You can increase productivity and reduce overhead while making your fleet greener.
Keep vehicles in fleet rotation
Extend the useful life of vehicles
Prevent unexpected issues or breakdowns
Better quality control through standard procedures
Lower fuel consumption and environmental impact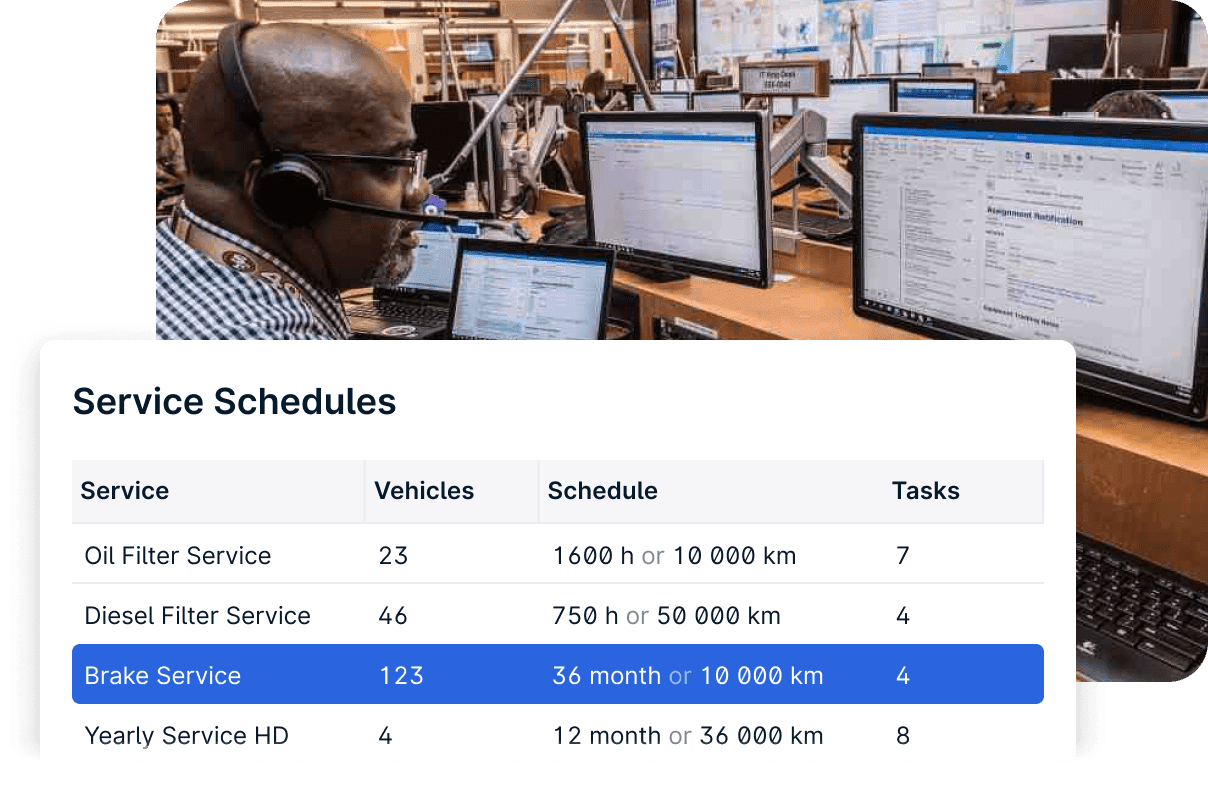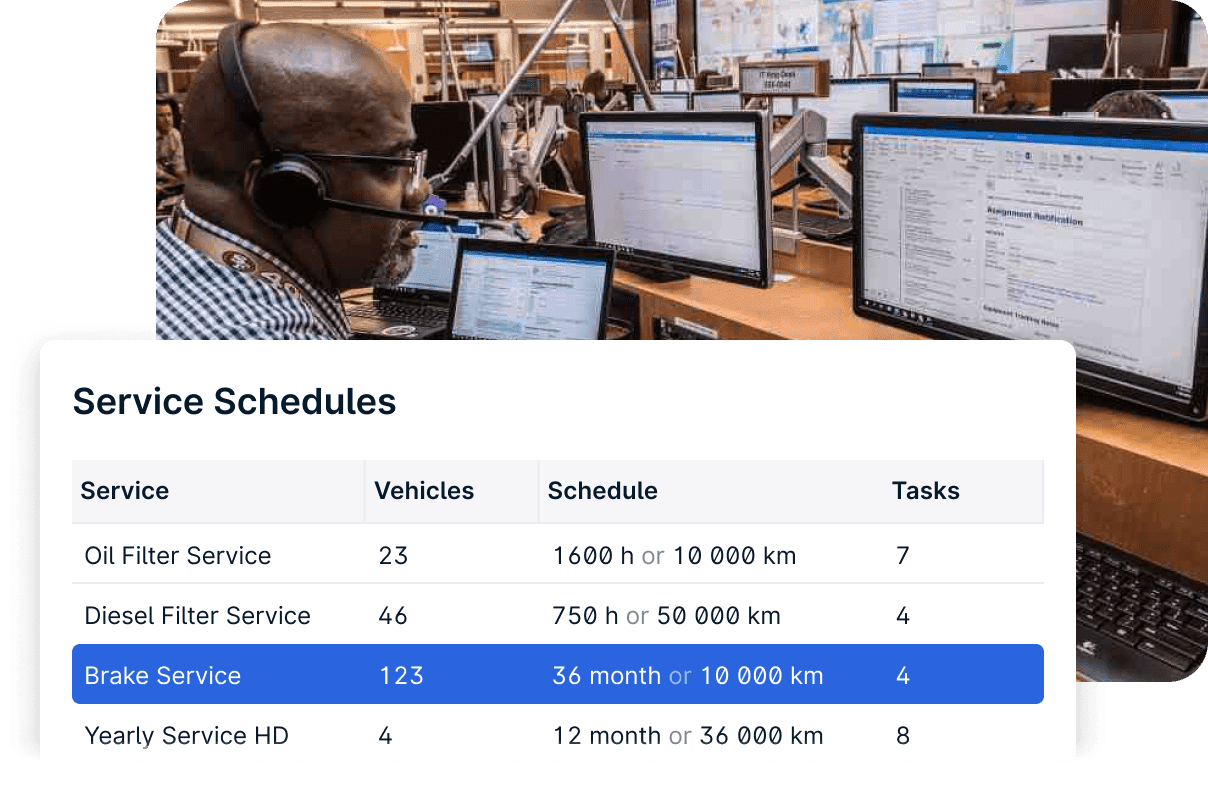 Stay on top of the fleet's service schedule
Plan, manage, and log all fleet maintenance tasks, schedules, and resources. GpsGate Maintenance helps you stay on top of fleet upkeep and the fleet services costs.
Due and overdue maintenance at a glance
Standard service schedules for vehicles
Maintenance logs
Reporting on service schedules and recently completed maintenance
Mechanics log maintenance in real-time
With the Maintenance app for iOS and Android, technicians can focus on their jobs instead of paperwork. They can log maintenance tasks completed in the field and add images to report fixes or issues. The app provides built-in quality control with itemized maintenance tasks, ensuring that all scheduled work is completed.
Step-by-step service schedule checklists
Fast documentation with optional photos and notes
Item by item entry so partial services are possible
Resource planning
GpsGate Maintenance gives managers 360° insight into the fleet upkeep. You can easily plan and evaluate fleet maintenance and answer questions like: How much will preventive maintenance and repair cost for the full fleet this year? Is a vehicle costing too much to maintain? Is there a driver causing more wear and tear than others?
GpsGate Maintenance provides:
Full transparency with cost tracking for time and materials
Cost predictions for upcoming service
Easy identification of vehicles requiring too frequent service or becoming less efficient
Preventive maintenance tracking in GpsGate
Unlimited service schedules
Resource planning
Cost tracking
Service reminders
Mechanics mobile app
Itemized service checklists
Photo & notes upload
Vehicle service logs
Maintenance management
GpsGate's fleet maintenance feature provides digital documentation integrated in GpsGate. Maintenance records save fleet managers time, money, and worries.
They can spend less time on fleet oversight and managing emergency maintenance issues. By having a proper maintenance schedule, you avoid unexpected issues and fleet vehicles out of commission while waiting for repairs.
Proper maintenance also lowers the overall costs of fleet ownership. Well-maintained vehicles are more efficient, and better gas mileage lowers fuel costs. Improper wheel alignment, tire pressure, and other vehicle issues lower gas mileage. Regular vehicle checks and preventive maintenance keep your vehicles running as smoothly as possible.
GpsGate Maintenance gives fleet managers easy oversight and peace of mind. Vehicle logs show that the fleet is properly serviced and each vehicle is road-worthy. Drivers are safer, vehicles last longer, and overall fleet costs are lower.
GpsGate Maintenance is available on GpsGate's Cloud hosted solution.