Daily Summary gets bounding boxes + route geofences
The Daily Summary is changing how fleet managers and operators work with fleet data. We've now added track bounding boxes to the map to make managing large fleets faster and easier. You can also add route geofences directly in the Daily Summary. This month's features increase fleet management efficiency.
For a bird's eye view of historical fleet data, the Daily Summary is widely used by operators and fleet managers. You get exactly the info you need because it's populated with the data you specify. You select the vehicles, dates & times, and data columns. It also works seamlessly with the Tracks panel. We've added more ways to interact with the Daily Summary data in this month's release.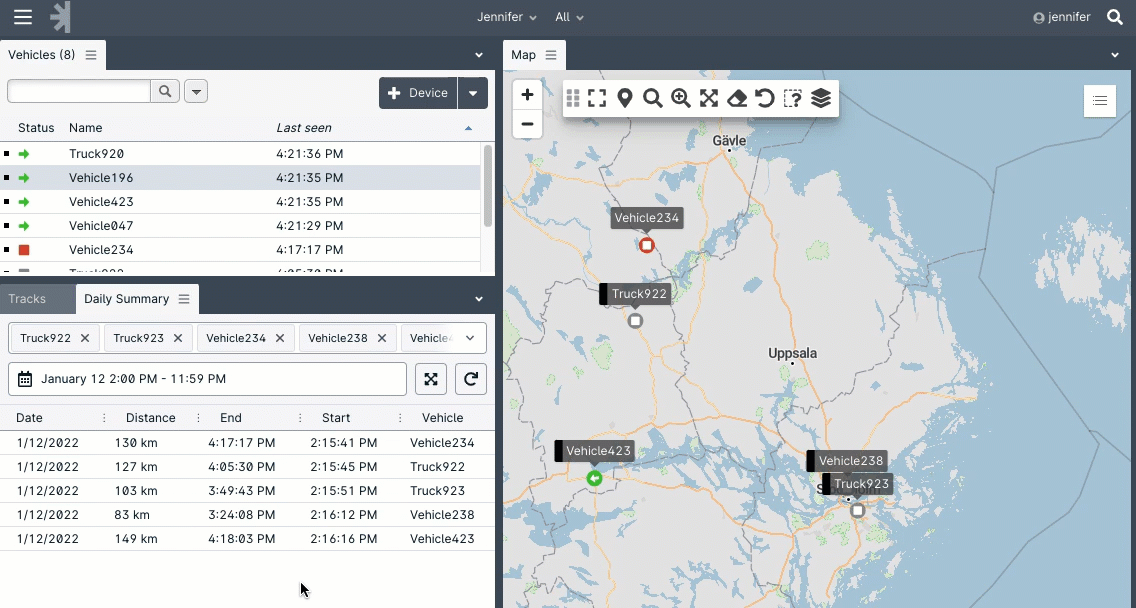 Bounding boxes
When you hover over rows in the Daily Summary, track bounding boxes appear on the map. When you're working with a large fleet, drawing each vehicle's track is data heavy and often unnecessary when you just need an overview. With the bounding boxes, you can see the region of travel without extra clicks. It gives you a quick overview without running lots of data. Your system stays snappy and you don't waste time. With just a mouse hover, you know where a vehicle traveled during your selected dates and times. If you want to see more details, right click and select 'Show track' to view it on the map.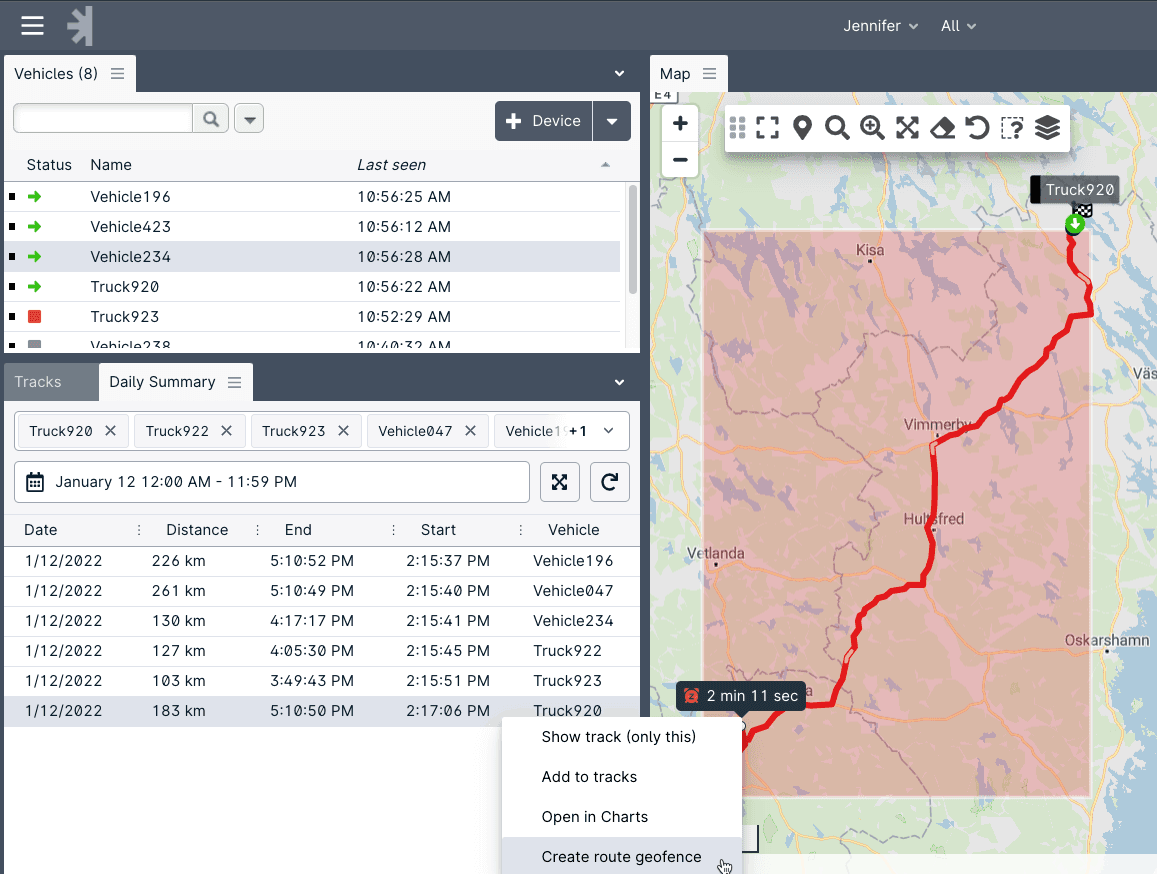 Route geofences
Drive the route often? Right click on any row in the Daily Summary to add a route geofence directly from the track. Operators can save lots of time by not manually creating route geofences on the map.
More January feature additions
Vehicle Status' new tooltip shows you exactly when the data was received and last changed. You can be sure that you're working with the latest info.
Charts also gets a tooltip to show the selected track points on the map. A new toggle lets you hide interpolated data when an asset has been offline.
January's release also includes some other improvements and fixes, updated device plugins and languages, and new supported devices.
More details
For all of the release details, visit the January release notes. For access, update your server to the latest monthly release.
SOAP for reporting is now removed. REST API should be used. See more details on the deprecation schedule.