Skyangel security monitoring powered by GpsGate
When cargo transport vehicles cross the US-Mexico border, they become vulnerable to vehicle hijacking. Skyangel uses GpsGate's fleet tracking platform to give customers end-to-end visibility over truck drivers and precious cargo.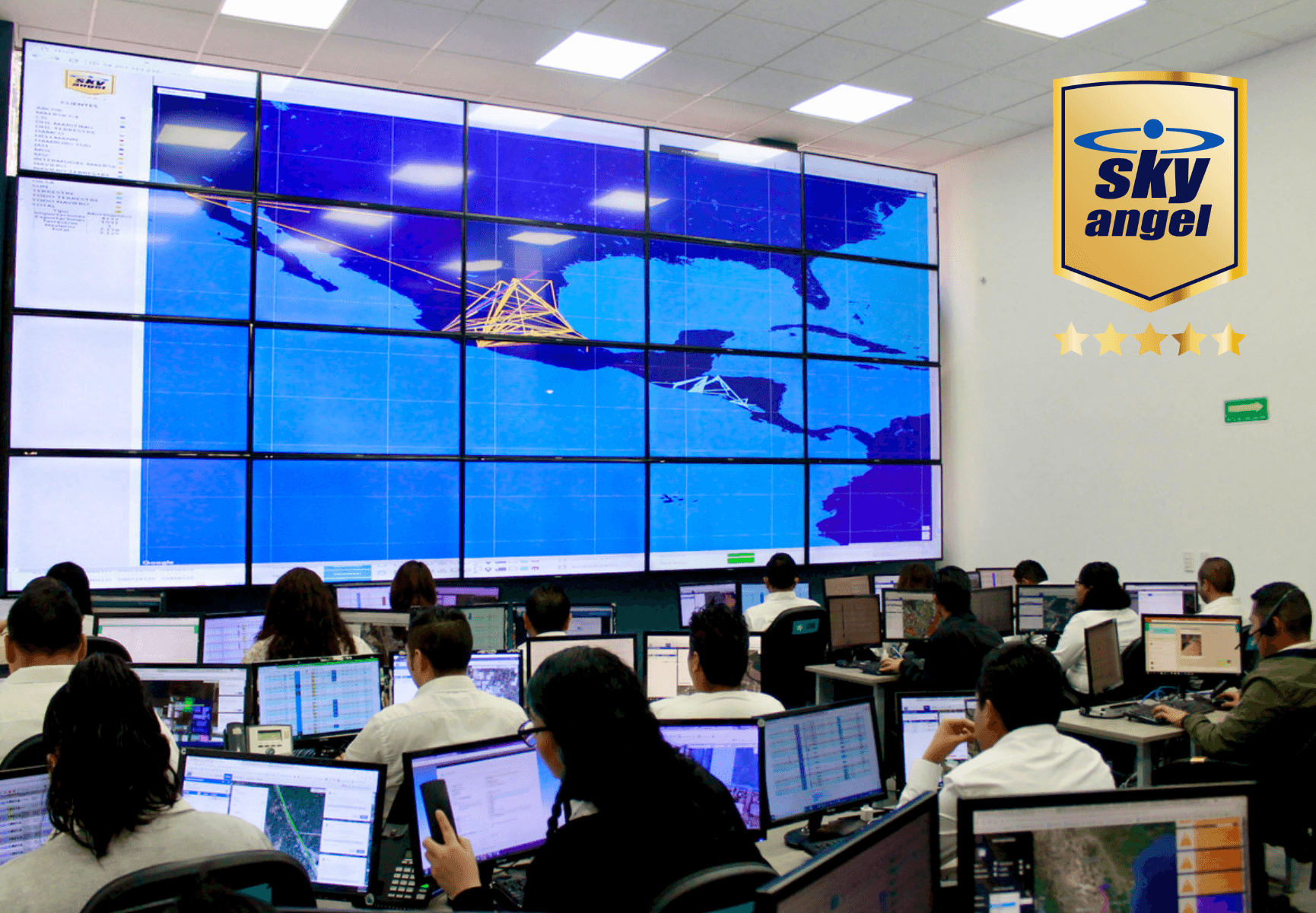 Safe cargo and safe people, every time. That's the mission of Skyangel – one of the largest IoT and GPS monitoring providers in North and Central America. Skyangel's 200+ security agents work 24 hours a day, 365 days a year to make that mission a reality. Serving international cargo giants like Mabe and DHL Supply Chain, Skyangel monitors fleets for 850 commercial companies in total. From their in-house control rooms, the ISO-certified SkyOne and Copernico teams work in individualized GpsGate customer applications to monitor thousands of fleet vehicles at a time.
Working with GpsGate's platform means that Skyangel can automate their processes to meet the unique tracking needs of each customer. In the event of a stolen vehicle or driver SOS, Skyangel partners with local authorities to dispatch help at a moment's notice. This service boasts an incredible vehicle recovery rate of 95.3%.
Skyangel had downtime issues with its previous software provider. Reliable, flexible, and customizable, GpsGate allows Skyangel to deliver consistent tracking and outstanding service to its customers.
Read our success story to learn more about how Skyangel has grown operations with GpsGate as its backend solution.
Leer más en nuestra nota de prensa en español.