Tools to transform taxi fleet management
Today's cities rely on innovative transportation to move people and goods. For the passenger transport industry, advances in technology present a wealth of opportunity and a list of challenges. Great fleet management software empowers taxi and ride-sharing companies to meet the demands of their market and turn a profit in the process.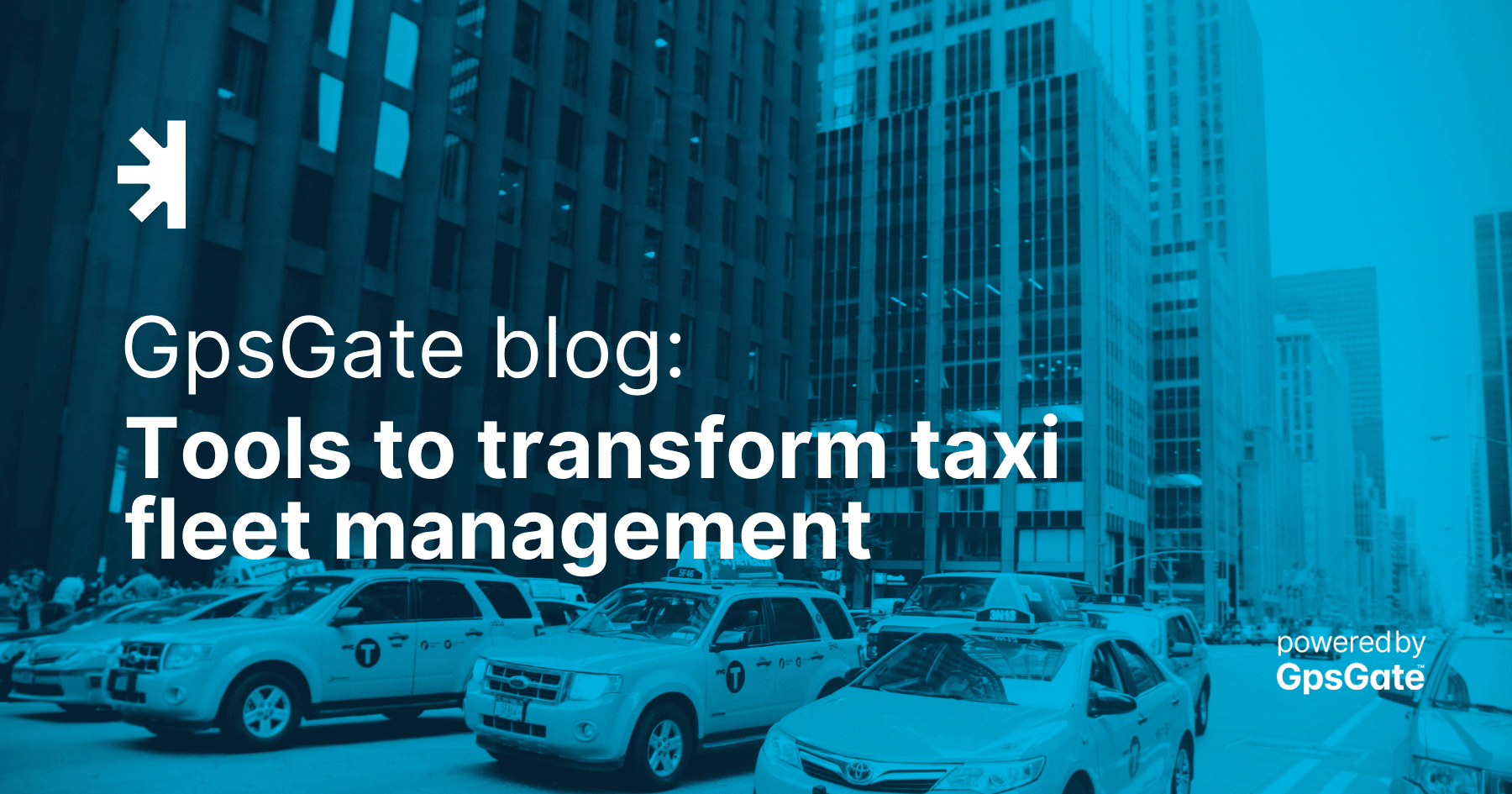 For taxi fleet managers, increasing profitability starts with offering the best real-time tracking. But what if you could take it a step further and spend an average of 30%¹ less on fleet resources? With GpsGate, your customers can use robust tools to save them valuable time and money. Route replays, eco-driving, and idle reports can both improve day-to-day operations and meet company goals in the long run.
Business problems that taxi companies solve with GpsGate
Good fleet management systems are not only beneficial to transport companies but also to their end customers - the cities and people who depend on these services. Studies of passenger transport in major cities across Europe and the U.S. show that fleets who use GPS tracking software achieve business growth despite using fewer resources. Cutting expenses can also result in fewer fleet vehicles on the road, less city traffic, and lower environmental impact. Below, we'll cover business challenges in the taxi industry and how to solve them with GpsGate features.
Pinpoint real-time location of taxis and customers
How quickly can you locate and assign a driver to new jobs? Without accurate GPS tracking, it's challenging to locate customers and connect them with the closest taxi driver. Consider other variables like the size of the customer party and available vehicles types.
With GpsGate, it's easy for dispatchers to locate a calling customer and find the closest available taxi from the map. Taxi companies can add attributes to the vehicles in GpsGate so that when a special type of vehicle is needed, it's easy to find (e.g. a vehicle with 6 seats). Points of interest (POI) can also be added to the map to make it easier to locate customers without an exact address (e.g. "I am next to the Great Stores shopping mall").
Optimize taxi fleet operations! Download your GpsGate On-site today and test up to 5 devices for free.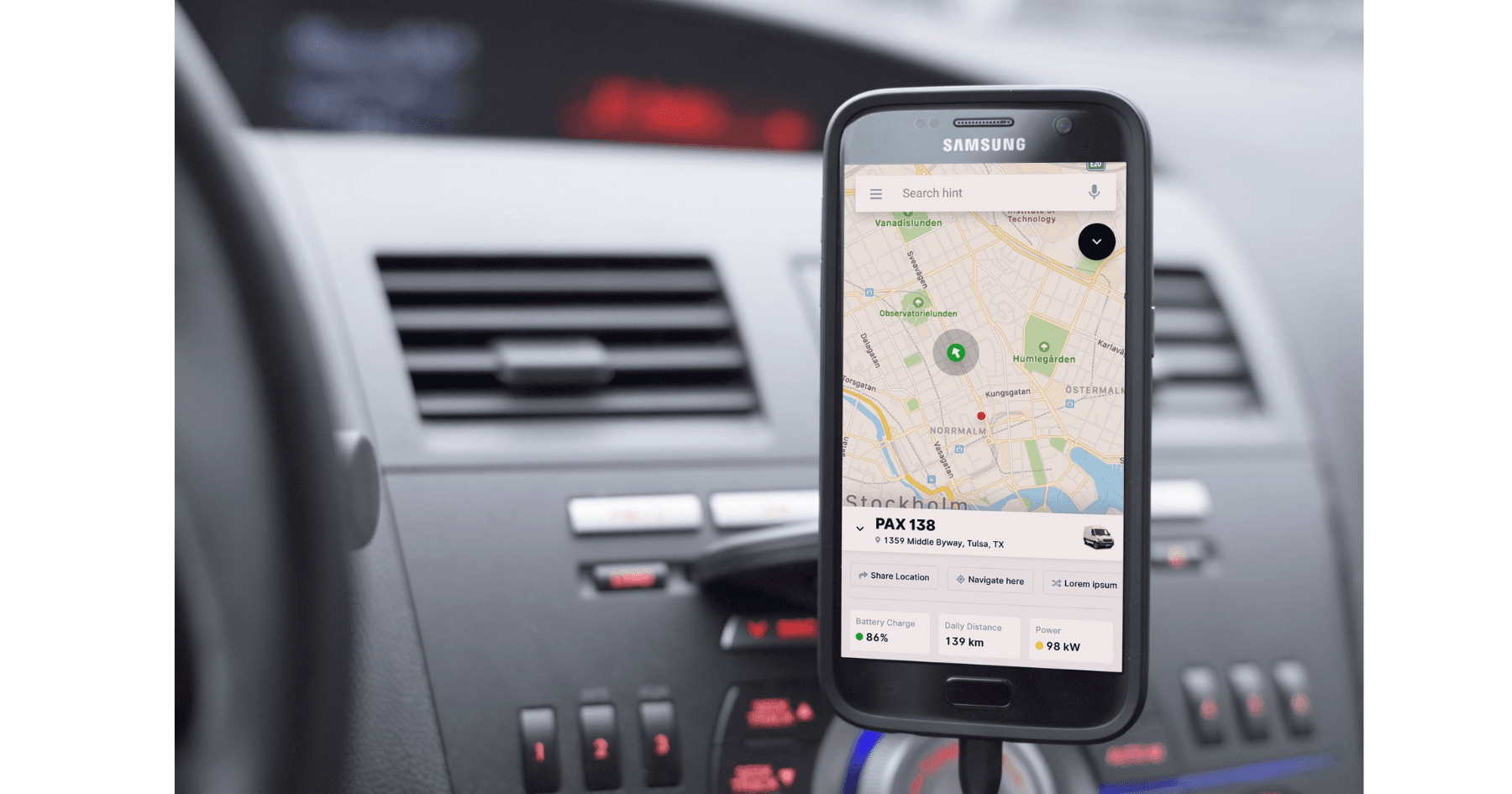 Improve the call to pickup time
In today's market, taxi companies need to respond quickly to pickup requests. Long wait times can result in customer dissatisfaction and ride cancellations. When a driver is en-route, speaking to dispatch via the radio or mobile phone is not always an option. Verbally dispatching jobs with detailed address information leaves room for error.
Once the dispatcher has identified the closest vehicle for a pick-up within GpsGate, it's easy to assign it to the job. The customer location can be sent to the driver via SMS and with one-click they can proceed to the map and begin navigation. Helpful information like customer contact details can also be sent to the taxi driver via SMS.
Reduce idling and empty cab time
Operating cabs is expensive. More time spent transporting customers and less time idling is bound to increase company profit. The New York City Taxi and Limousine Commission² suggests that average taxi idle time can be reduced by 78–90%, cutting a total revenue loss by 66–82%.
In GpsGate, all tracking history can be stored and is available for reporting. Measure the total idle time for both individual drivers and the entire fleet. Comparing idle time with customer routes can provide valuable metrics to increase efficiency.
Give status updates to the end customer
"I ordered a taxi 30 minutes ago. Where is my driver?" Once a taxi driver has missed their estimated window for pickup, customer frustration starts to grow. If a taxi customer has to call into the dispatcher for status updates, the risk of cancellation increases. In busy environments where a company has a taxi stand (e.g. airports, tourist attractions, central stations), a customer may hesitate to use services if they aren't sure taxis when the next taxi will arrive.
GpsGate's fleet tracking platform helps taxi companies to locate and share the location of the dispatched vehicle in an instant. Fleet managers can view a taxi's real-time GPS location and send a shareable link to the customer.
Provide safe conditions for taxi drivers
Navigating city environments at all hours of the day presents safety challenges. Beyond traffic accidents, taxi drivers are at a constant risk of theft and other dangerous situations. If an emergency occurs, the dispatcher needs to know as soon as possible. Drivers can send an SOS alert that shares their exact location and vehicle details.
Configure GPS tracking devices with an RFID/IButton to use Driver ID functions within GpsGate. This allows you to track log-in/outs from the system and keep tabs on exactly who is driving and where they are. In emergencies, receive SOS alarms from drivers that can be sent via SMS and email. The real-time position of an incident can then be forwarded to a security company or the police. GpsGate can also generate automatic alarms if a vehicle leaves a predefined area.
See 5 ways to improve taxi fleet safety with GpsGate.
Track data to optimize the entire fleet
It's important to understand how all members of the fleet affects the business cycle. From drivers, to company owners and dispatchers, all parties have workflows that impact the bottom line. Visualizing daily fleet data and reporting trends helps everyone understand their part and creates benchmarks of how to improve. Understanding busy times and underserved areas on the map will help to maximize company and driver earning potential.
With GpsGate's popular Tracks feature, you can replay the journeys of individual and groups of vehicles with Tracks Timeline. Daily Summary allows you to view both recent and historical fleet data over longer periods. Furthermore, you can also get distance reports that illustrate taxi trends over time, and stay on top of speeding events and harsh driving behaviors. This data can be emailed to users for improving the overall performance of the fleet and to make sure that drivers are paid correctly.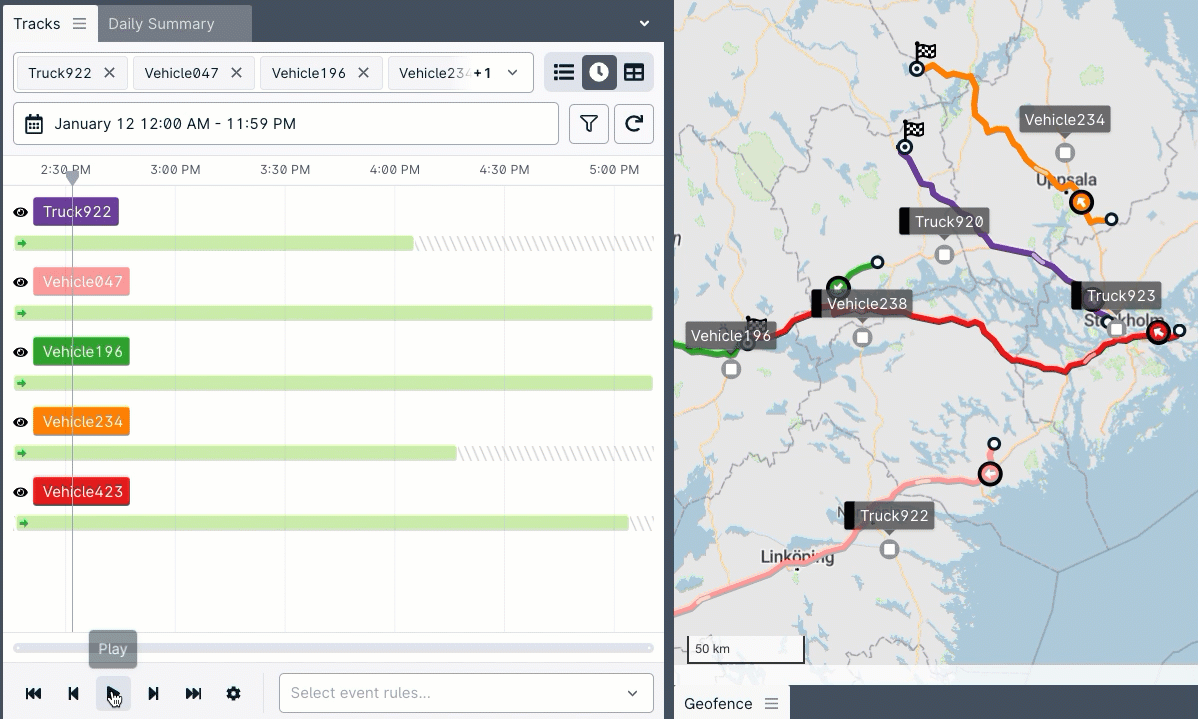 Export data in the format that works best for your team with Excel, PDF, or CSV.
Adhering to government compliance
Taxi companies need to adhere to rules and regulations specific to their region. To keep a pulse on national transport and safety, some governments require an integration to send fleet data in real-time. In the case of taxis, Thailand is one such country.
Solution: GpsGate has a solution that is compatible and approved for the Thailand Department of Land Transport. For more on how to configure your GpsGate platform to adhere to local rule and regulations, see our information on government integrations.

Sources:
1. Claudio Ruch, Sebastian Hörl, Joel Gächter, Jan Hakenberg, "The Impact of Fleet Coordination on Taxi Operations", Journal of Advanced Transportation, vol. 2021, Article ID 2145716, 14 pages, 2021. https://doi.org/10.1155/2021/2145716

2. NYC Taxi and Limousine Commission. "Reports." 7 July 2022. https://www1.nyc.gov/site/tlc/about/industry-reports.page.