Replay tracks for interactive history
Track replay makes your data come alive. With the click of a button, you can watch vehicles tracks on the map at the speed you desire. We've also made it easy to find and click on track points on the map to get more details.
More customer data security: introducing new strong password options.
Tracks
Tracks are crucial data for fleet managers. This data is now now more interactive with the track replay option.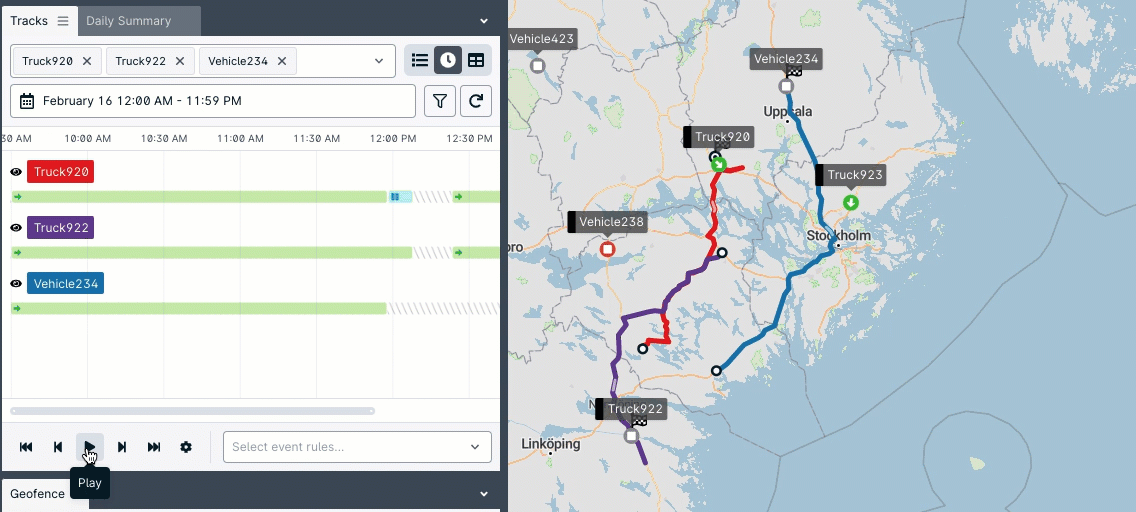 You can play and pause vehicle tracks with the click of a button on the tracks timeline. The vehicles and time range selected in tracks come alive on the map. You replay historical incidents at the replay speed you'd like.
We've also made it easy to get track point data. Fleet managers can see exactly where vehicles were and what they were doing at any point. This helps them ensure that drivers are following routes and company regulations and lets them do a deeper analysis of the day.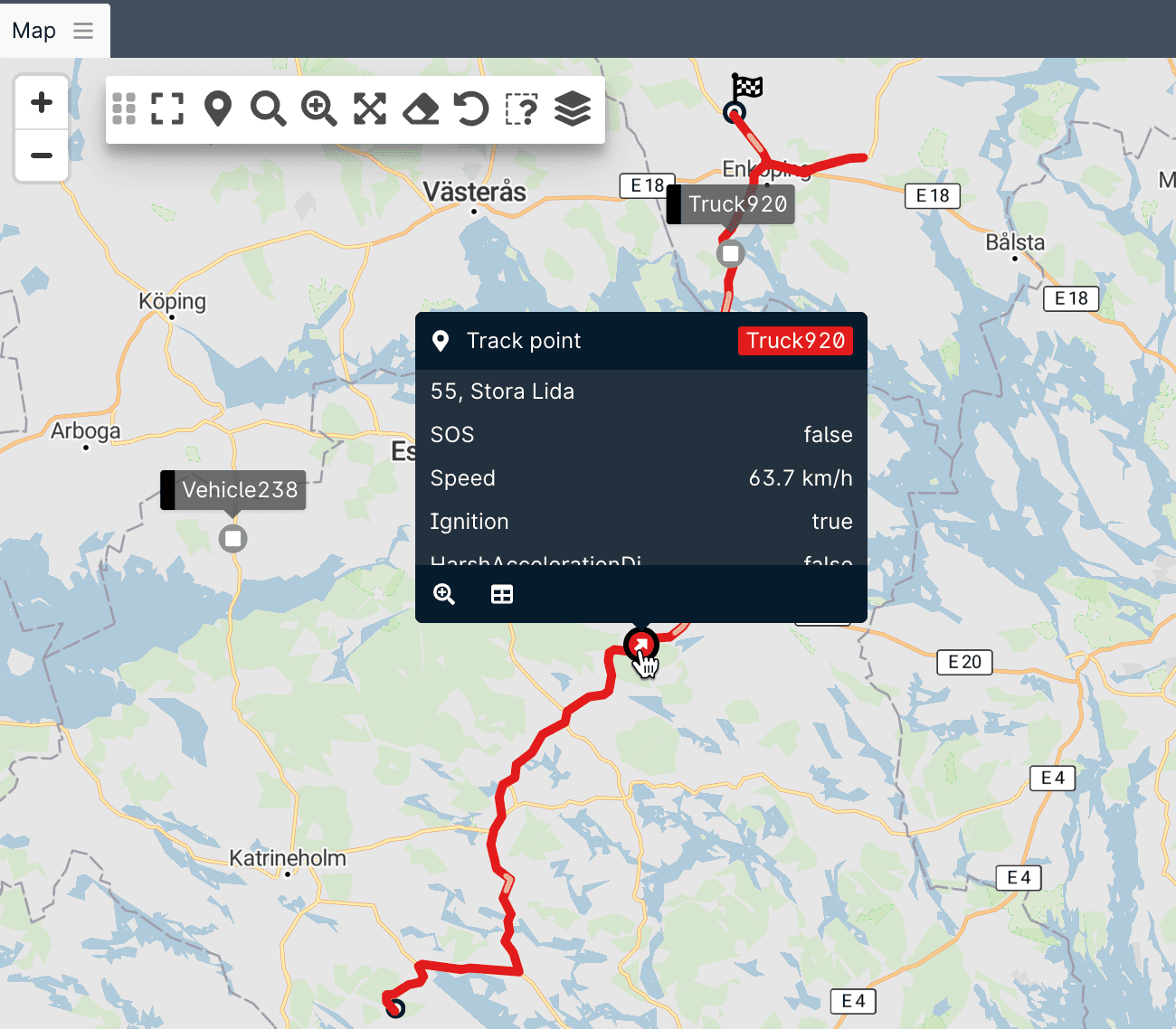 Hover over anywhere on a track to show the closest track point. Need more detailed information? Click to reveal the track point to drill down to the granular data you need.
We've also made other tracks performance improvements and tweaks.
Data security: strong password requirements
We know how important data security is - and we're helping you keep your customers' fleet data secure. With more regulations and many companies becoming more aware of the need for extra security measures, we're making sure that you can meet customer requirements. We've added new options for strong password requirements to help our partners keep customer data safe.

As a minimum threshold, we require a minimum of 8 characters for new passwords. In addition, you can decide to enable or disable the following strong password settings:
Require lowercase
Require uppercase
Require number
Require special character
Our new strong password requirements put you in control of data security. Within in the strong password feature, you can set specific requirements for the server. Learn more about strong password settings in GpsGate.
More details
February's release also includes some other improvements and fixes, updated device plugins and languages, and new supported devices.
For all of the release details, visit the February release notes. For access, update your server to the latest monthly release.
Deprecated features: Chat is now deprecated with February's release. SOAP for reporting was removed in January - if you haven't updated to REST API, please do so. See more details on the deprecation schedule.