Paxster, Electric vehicle manufacturer
GpsGate is on a mission to help fleets become greener, safer, and more productive. Electric vehicle manufacturer Paxster does this daily. With over 2000 smart vehicles in the field, Paxster brings companies to the forefront of sustainable fleet technology. Specializing in parcel, post, and media, Paxster uses GpsGate to revolutionize the last-mile delivery experience.
Electric vehicle manufacturer
Paxster Logistical Solutions
The challenge
Providing last-mile delivery and transport companies with the right tools to reach sustainable operations.
The solution
Paxster's electric vehicles connect with GpsGate's fleet management software to provide smart fleet data.
The benefits
Paxster's customers have real-time and historical fleet data to curb emissions and lower operating costs.
Paxster guides fleets in a greener direction
Paxster specializes in logistical solutions for fleets who want to up their game in the sustainability field. As more companies put carbon-neutral commitments at the core of their business plans, the demand for quality electric vehicles is growing. Commercial delivery companies like DHL Express, DPD, NZ Post, and Norway Post, trust Paxster to help them reach a greener tomorrow.

The Paxster Delivery, XL, and Cargo smart vehicles were built with intention. A new type of power tool, these small, but mighty vehicles help customers to solve complex logistics problems. With unique features like winter-ready batteries, driver ergonomics settings, and smart charging options, Paxster's solution benefits all members of the fleet.

"Helping post, parcel, and media organizations improve last-mile productivity." Paxster's approach to fleet logistics finds partners the best tools for their specialized delivery service. Using a "fit for purpose" mentality, they consider factors like rural versus urban driving, cargo size, charging ability, and carbon footprint.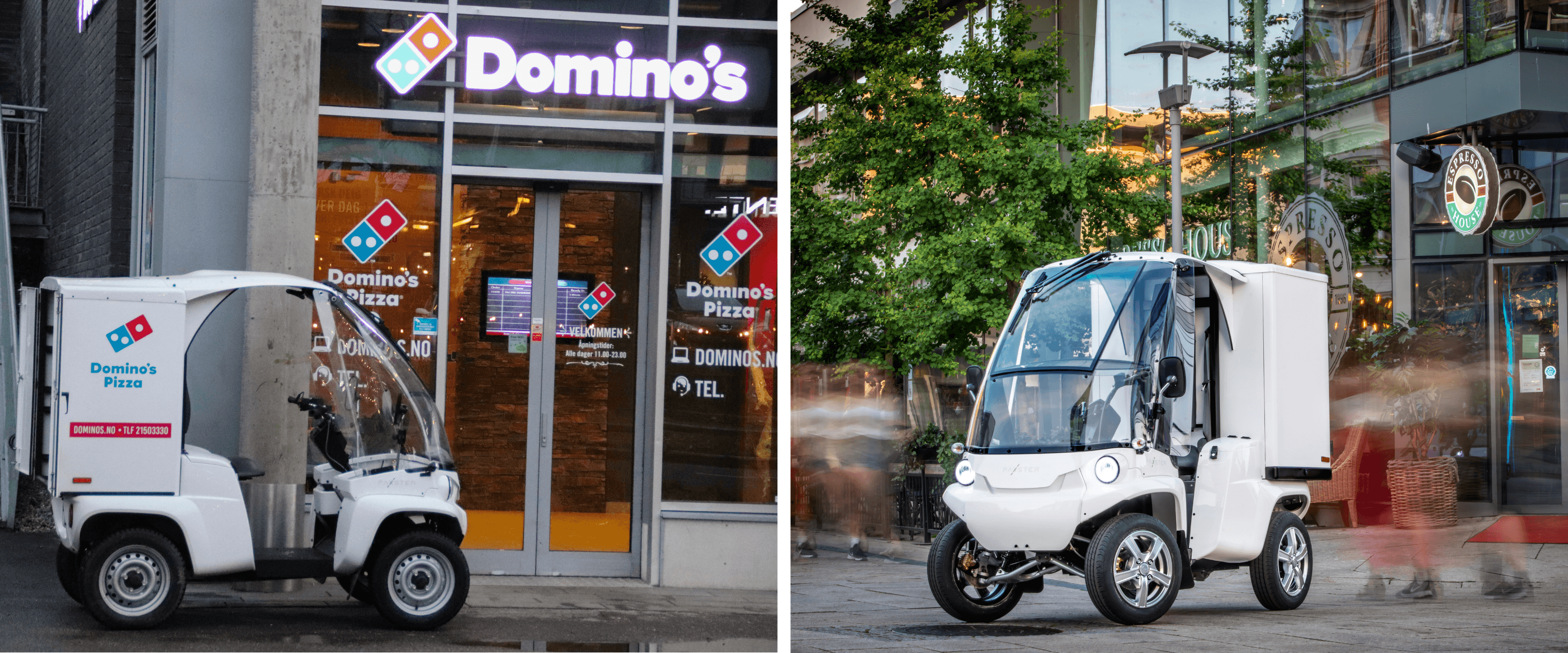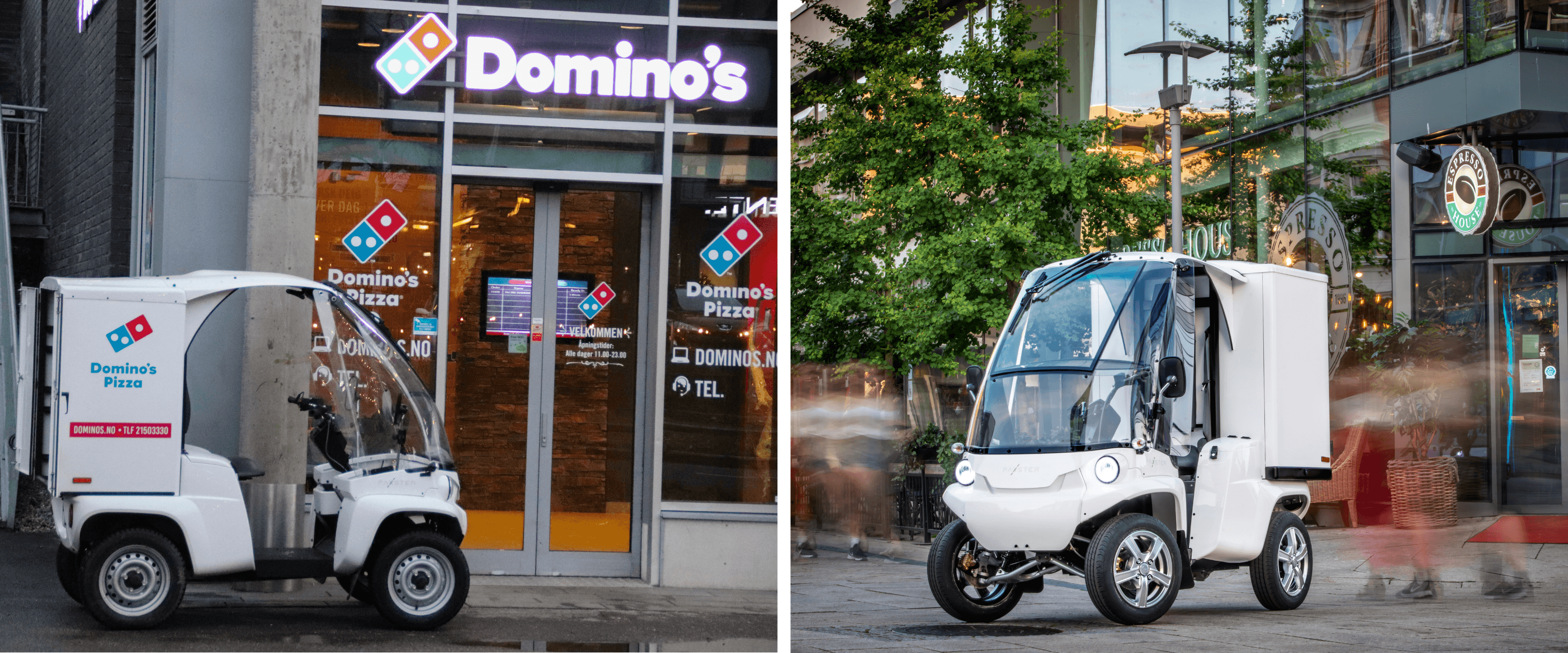 How does Paxster use GpsGate?
Paxster Connect
Paxster Connect brings electric vehicle information into GpsGate via CAN bus data. Extensible and flexible, Paxster's solution is designed to give customer control over their fleet data. This gives fleet managers the ability to track fleets in real-time and analyze historical trends to measure efficiency, monitor battery system information, check charging status, and read potential fault codes.
Geofences
Small electric vehicles have a big responsibility. They can navigate in places where larger vehicles can't, like walking streets and even inside of shopping malls. For this reason, it's important to set specifications for vehicle and pedestrian safety. With the use of geofences, together with GpsGate's platform, Paxster's customers can monitor vehicle behavior based on their location on the map. This ensures compliance with local traffic laws and keeps safety a priority.
Tracks
GpsGate's Tracks feature allows fleet managers to view data based on dates and vehicle groupings. Paxster's customers can replay vehicle trips on the map, compare data from multiple vehicles with Daily Summary, and transform driving behavior into a graph with Charts. It's easy to navigate between individual vehicle tracks on the map and create route geofences for popular journeys.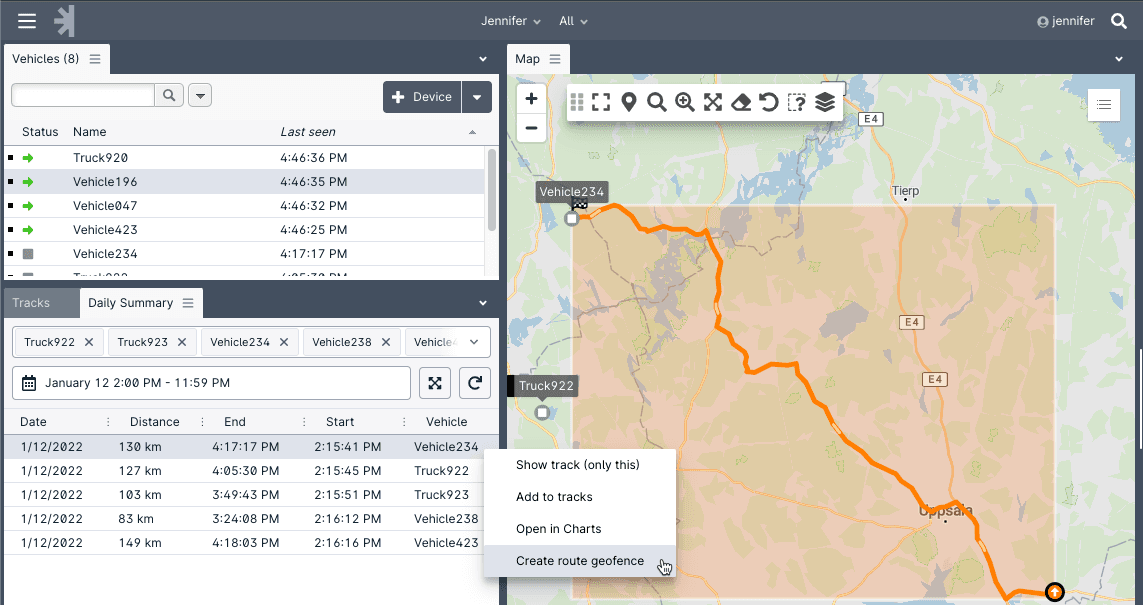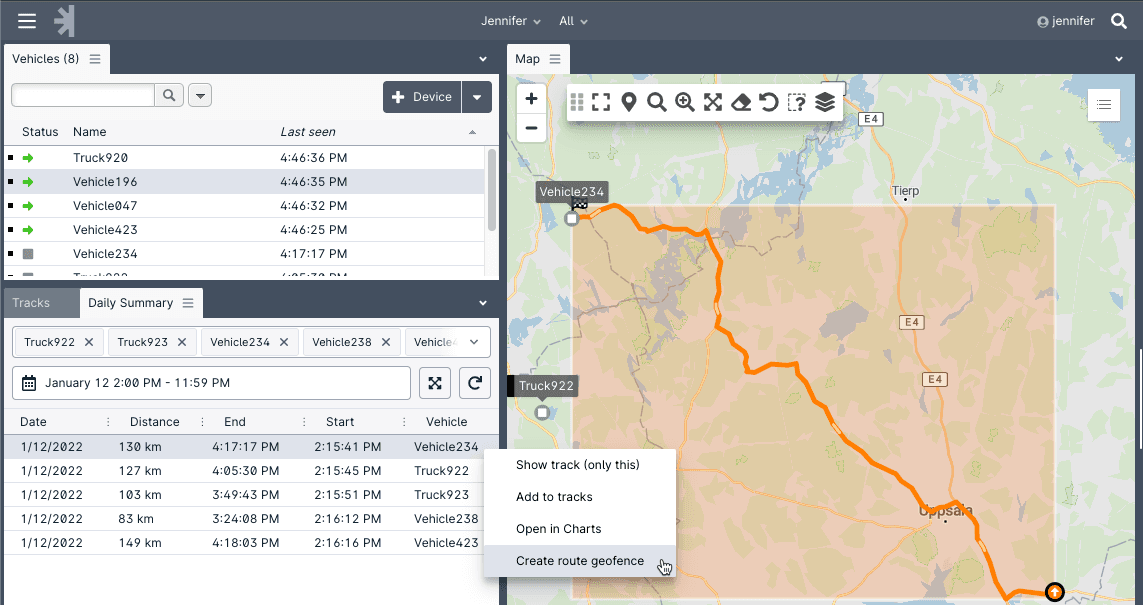 Eco-driving
Sustainable fleets need their drivers to be eco-conscious. Driver behaviors like harsh braking, cornering, and speeding are monitored with GpsGate's Eco-driving reports. This allows fleet managers to promote safe driving while analyzing fleet behaviors and resource use over time. Further, with GpsGate's Trip and Idle reports, Paxster's users compare idle versus drive time to save on battery charge and reduce overall energy use.
A partnership towards greener, safer, and more productive fleets
With sustainability as a core focus for both GpsGate and Paxster, this collaboration brings more fleets in line with green operations.


Learn more about Paxster Logistical Solutions and how their electric vehicles are transforming last-mile delivery, food transport, smart cities, and more!