Aragón fire watch program
The combination of drought and extreme temperatures bring wildfires to southern Europe each year. For the forestry department in Aragón, Spain, protecting the people and environment from the devastation of wildfire is up to them. Their solution? Using GpsGate to equip firefighting fleets with the real-time data they need to react fast in emergencies.
Services provider
Aragonesa de Servicios Telemáticos (AST)
Customer
Aragón Natural Environment and Forest Management Department of Agriculture, Livestock and Environment
Software
GpsGate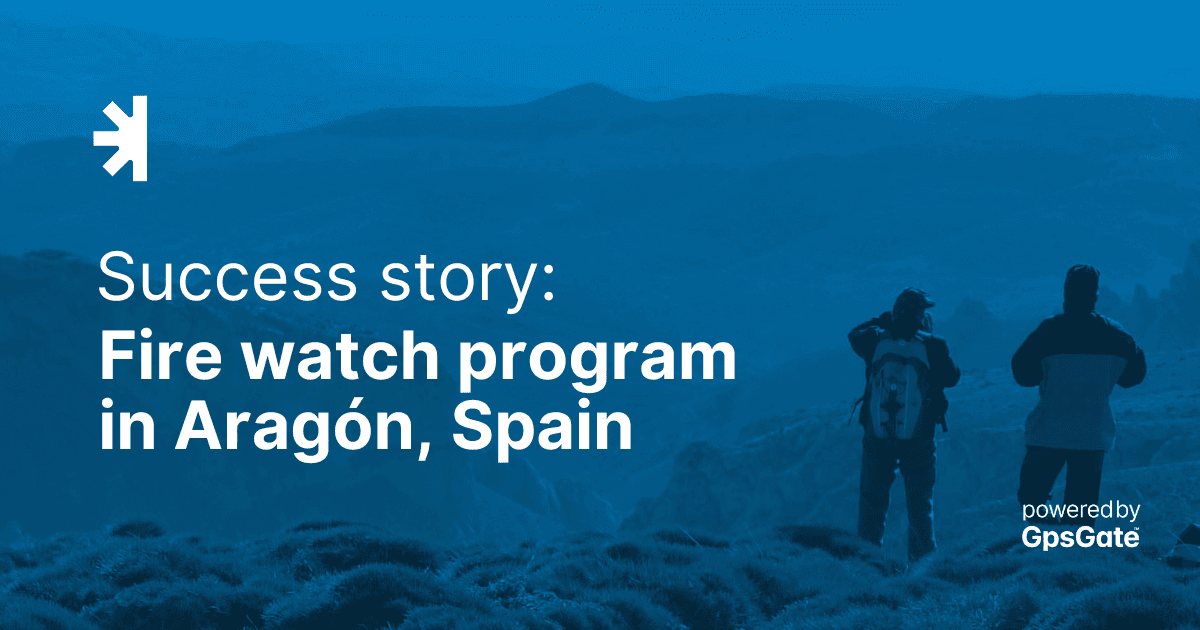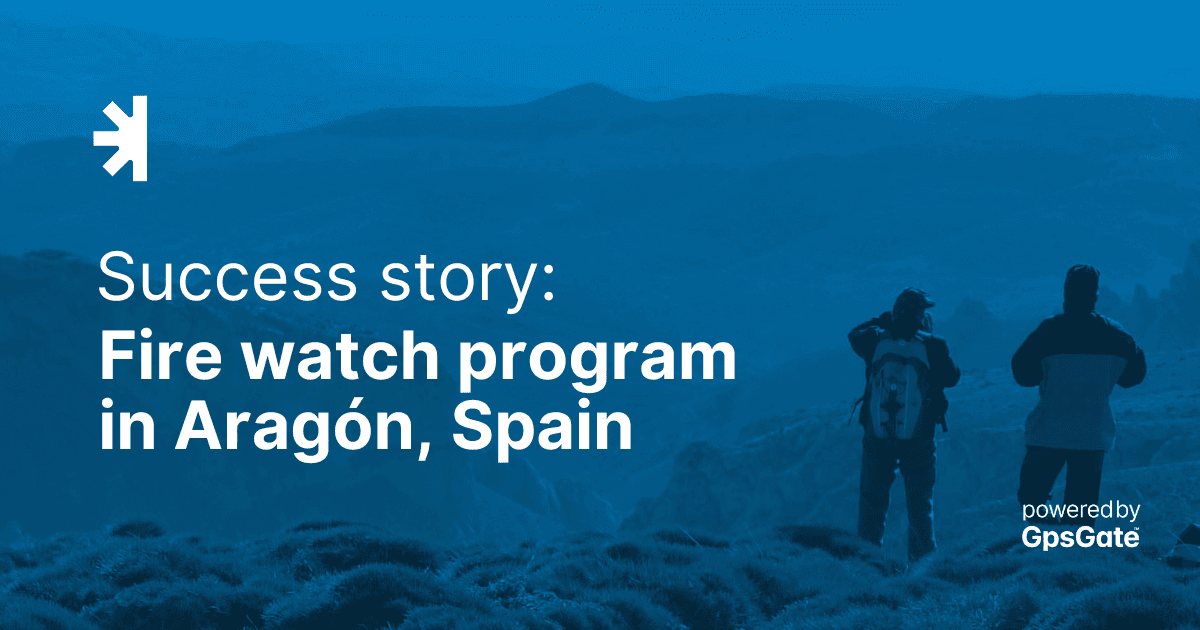 The challenge
Tracking GPS locations for multiple emergency services providers in active forest fire situations. Often in remote areas with poor cellular connectivity.
The solution
A GPS tracking platform that provides real-time positioning and is highly customizable. Aerial and ground fleets use Teltonika hardware to send information to GpsGate.
The benefits
Geo-positioning data informs emergency efforts to protect the people and resources in national parks, public lands, and agriculture in the region.
In-depth study
Glacial Pyrenees, arid steppes, pine forests, and fertile valleys – this diverse landscape of Aragón in northeast Spain is threatened by wildfires each dry season. For the 1.3 million people who live there, wildfires have been catastrophic in the past. More than 7,500 different wildfires have burned across the region since 2001, destroying over 100,000 hectares of natural and agricultural lands.
Spanning between the two major cities of Madrid and Barcelona in northeastern Spain, Aragón is central to the region's agriculture. Wheat, barley, rye, fruit, and livestock are economic staples. With the dry season getting longer and more intense each year, the threat to Aragón's livelihood grows. The Natural Environment and Forest Management Department has built a system within GpsGate to aid their fire management system and keep loss of life, land, and resources to a minimum.
Aragón's fire watch program is powered by GpsGate
Fire management is a collaborative effort that spans government, emergency, and administrative teams across several municipalities. Dispatching information to multiple parties can be a logistical challenge. That's why Aragón's forest management team was looking for a flexible solution that could deliver accurate, real-time information to multiple fleet members.
More than just geolocation, Aragón needed a platform that could represent positions of multiple fleet types – aircrafts like planes and helicopters, heavy machinery, fire trucks, utility vehicles, passenger transport, as well as workers on the ground. In order to do this, compatibility with other government information systems and software was a must. With the help of their local service provider Aragonesa de Servicios Telemáticos (AST), Aragón Forestry has created their fire watch program - powered by GpsGate.
"Geo-positioning in forest fire operations is essential. Without the exact location of our teams, it's hard to keep them safe. The ability to receive images and video data from our firefighting fleets and integrate it with GpsGate means we can work efficiently in emergencies to save more people and natural resources."
How does Aragón use GpsGate?
Fast and efficient real-time tracking
Wildfires are unpredictable. A small shift in the wind can turn a small fire into a raging one. For this reason, Aragón's team need quick access to real-time positions of fleet members on the ground and in the air. Android terminals, OBD2 trackers, and Teltonika hardware are all configured to GpsGate. These GPS tracking devices are constantly reporting information back to the control room for operations managers to interpret. Active burning sites, helicopter flight status, and ground fleet locations are all visible in GpsGate's platform.
Fleet member safety
In emergency services, worker safety is of the utmost importance. Fleet managers in Aragón's control room need to know where all members of the fleet are, always. In the event of an accident, emergency teams are able pinpoint locations on the native map within GpsGate and provide rapid assistance. When fleet members are in remote areas with poor cellular service, they rely on communication via radios and fleet tracking software.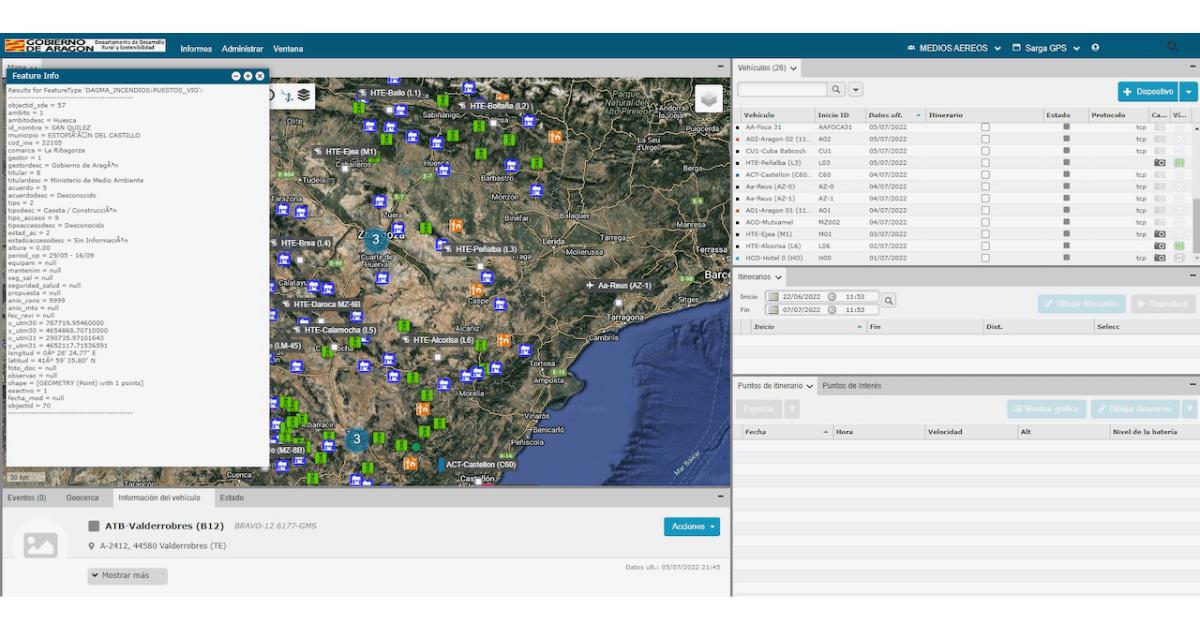 Map integrations and layers
Using QGIS map integration, Aragón's adaptation of GpsGate uses local map data to plot hundreds of fleet vehicles and ground locations. Their platform includes complex map layers that separate categories of vehicles, geofences, and points of interest. The ability to toggle between map layers means that fleet managers in the control room get exactly the data they are looking for. Some custom layers that Aragón utilizes most:
Water collection stations for helicopters
Aerial surveillance points
Helicopter bases for safe landing and takeoffs
Storage facilities with important supplies and resources
Important ground locations and meeting points
Camera and live streaming integration
Intense heat and dense smoke make it challenging for ground crews to track an active fire. This is where Aragón's aerial firefighting fleets have a huge impact. While in the air, helicopters broadcast live video to the fleet's switchboard. Real-time photos and footage are fed into GpsGate, giving fleet managers a whole new vantage point. Birds-eye surveillance of active burning sites means the team wastes little time in deciding what should happen next.
Maximize aerial firefighting fleet
In Aragón, it's common for multiple fires to burn simultaneously. Aragón's fire management strategy uses aerial firefighting to deploy water to burn sites. Helicopter fleets use the Bambi bucket system, a technique specifically adapted for firefighting in mountainous and forested regions. The process consists of loading helicopter buckets at fill stations, transporting it to a burn site, and strategically dispersing the water. Plotting fill stations and tracking helicopters on the map improves the dispatch process and cuts down on flight times.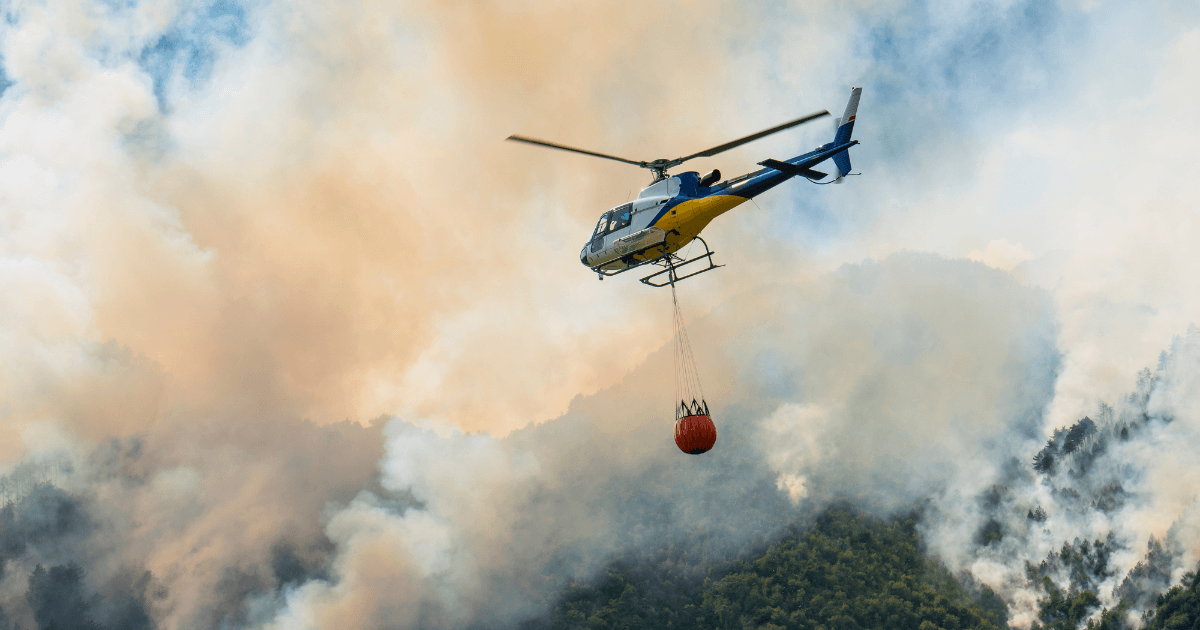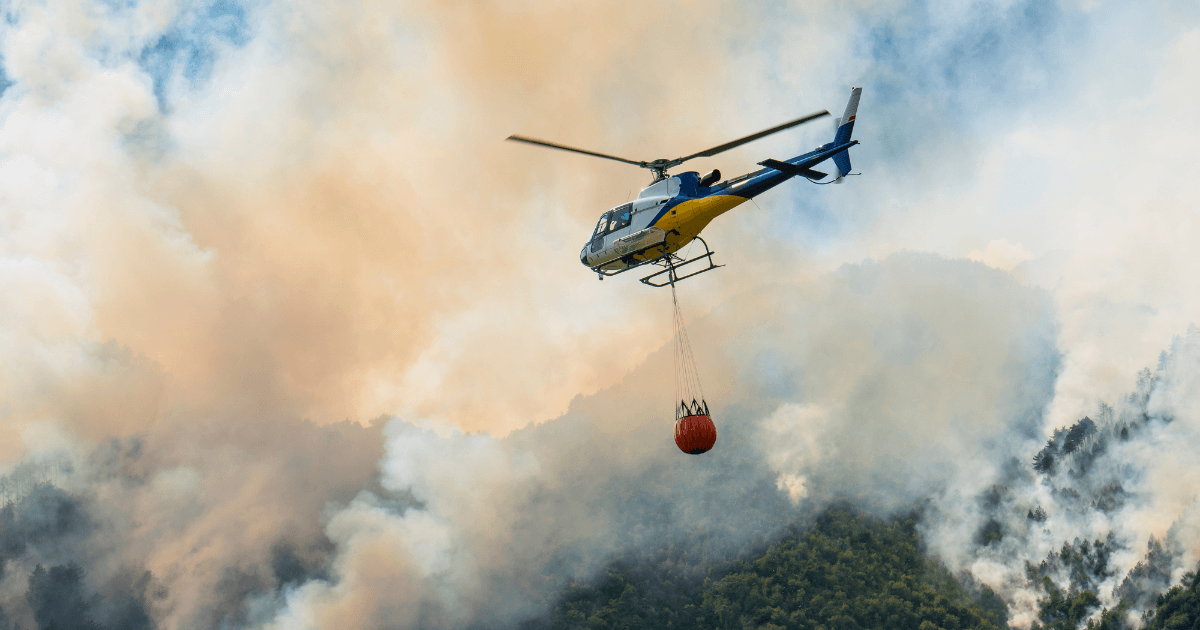 What are the outcomes?
Better fleet analysis
Using reporting functions in GpsGate, the team looks at historical statistics like helicopter flight times and common routes to generate flight itineraries. Seeing real data from the firefighting fleets helps the aerial resource coordinators schedule work and rest time. Understand true staffing costs also helps the government to allocate budget and fleet resources to the fire watch project each season.
Better internal workflow
For Aragón, GpsGate is integral in spreading information across many departments. Civil protection and government agencies are given their own secure logins to view live data within GpsGate. That way, there is no delay in reaching important decisions like resident evacuations and road closures.
Better crisis communication
Aragón's forestry department assesses weather conditions that affect wildfire status, like chance of precipitation and wind strength. From there, administrators create a weather alert that is posted to a public landing page. Alerts begin as green and increase in seriousness from yellow to orange and red. The fire danger status is assessed and updated daily to keep citizens informed with maps and public safety announcements. Aragón deploys this information via Twitter and Facebook.
Aragón's fire management team is backed by powerful software
As summers get hotter and drier each year, fire management teams need the best tools and technology at their fingertips. With the GPS fleet tracking, detailed maps layers, and integrations from GpsGate, Aragón's teams now have an expertly run fire watch project. Workers are safer and more productive while protecting the Aragonese people and environment.

See our press release about this application of GpsGate's fleet tracking software.