Tips to prevent dangerous driving in your fleet
As a fleet manager, you need to protect your drivers and take care of your assets. But with the complexities of fleet logistics, this is easier said than done. Commercial accidents are bound to happen but with vehicle telematics and a solid fleet management platform, you'll have the data you need to curb dangerous driving and put your team's productivity in focus.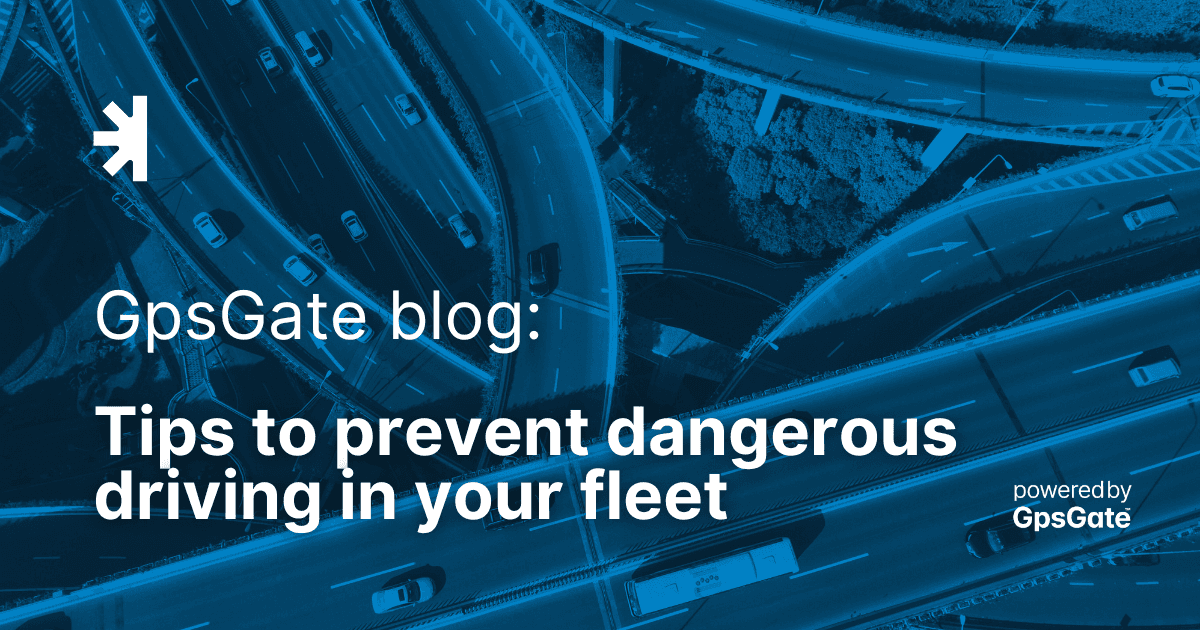 Distracted driving is common among all drivers. But for commercial fleets, dangerous driving behaviors like speeding, harsh braking, and accelerating can be costly. The U.S. Department of Transportation estimates the average cost of a trucking crash is $91,000 and with injuries, that price tag moves towards around $200,000. That's why fleet managers use GpsGate - a customizable platform that is equal parts real-time tracking and historical data. Event rules notify operators of risky behaviors in the moment. The Dashboard feature organizes key metrics, providing real-time updates on the daily. With further automation, reports give fleets the data they need to improve safety in the long run.
So, how should you start thinking about curbing dangerous driving in your fleet?
Start with accurate, real-time GPS vehicle tracking
Fleet managers across industries use GpsGate to track large fleets. Our tracking partners work in security, cold chain logistics, heavy equipment, public transportation, and more. For them, it's important to have a platform where they can build a tailor-made solution for each customer - capturing data on individual drivers as well as fleet-wide behavior. Google Maps, ArcGIS, and localization options mean that regardless of the location and language, drivers, dispatchers, and managers can work efficiently and comfortably within GpsGate.

GpsGate's real-time alerts allow fleet managers to see risky behavior right away. For example, if a driver exceeds the speed limit in a pedestrian zone, GpsGate's platform sends alerts via email, SMS, and live in the platform.
More common safety cases using event rules in GpsGate:
Driver ID notifications to track when a driver begins and ends their driving time with GPS button accessories
Tailored alerts to send an SMS, email, or live in-app alert as drivers move through their routes
In-cab fatigue alarms are triggered when drivers exhibit behaviors that align with tired driving
Alerts to flag cases when heavy equipment vehicles get too close to one another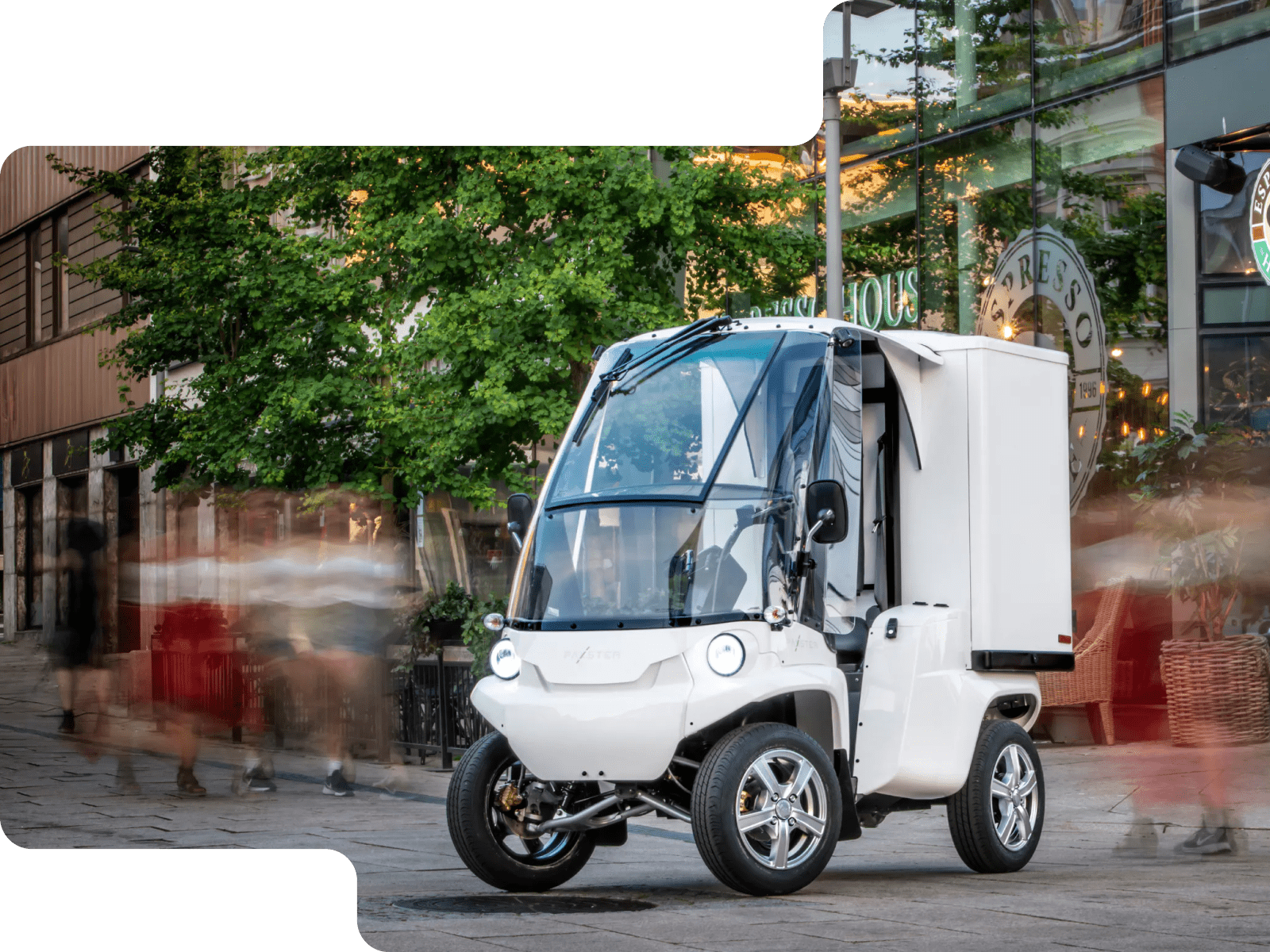 Use Dashboard to take control of driver behavior
Keeping track of day-to-day changes in fleet performance can feel intimidating. Our tracking partners provide solutions to a range of customers across several industries, some of them managing hundreds of vehicles at a time. As a result, tracking changes in daily behavior can pose a serious challenge.
The Dashboard feature provides a solution to this problem. Colorful Widgets, that visualize key metrics, provide customers with an overview of fleet performance. A user can, for example, set up a Widget to present all the harsh braking incidents in a given time period, and produce a Top List to see which drivers were responsible for those events.
Other examples of Metrics to track on Dashboard include:
Harsh acceleration – View the drivers exposing vehicles to unnecessary wear-and-tear
Speeding – Pin down any speed racers, and circle back to training if necessary
Harsh turning – Address the factors that put precious customer cargo at risk
GpsGate Cloud users can test and enable this premium feature via the GpsGate Store. Want to get more details about Dashboard? Check out this feature overview article.
Work to reduce distractions while driving
Smart devices are integral to a fleet's operations. But if drivers are busy checking their routes or delivery schedules while driving, they're not paying attention to the road. All of this can lead to accidents and injuries, which means that you'll be dealing with a lot more than just an angry customer who received poor service. The National Safety Council estimates that drivers are 4 times more likely to crash a vehicle while using a cell phone, either for work or personal use. In commercial situations, employers are liable to fines of up to $25 million.

Strategies like eco-driving help keep drivers alert by practicing consistent driving techniques throughout their journeys. Emphasis on fuel-saving behaviors like steady acceleration and braking help drivers focus on the way they drive - reducing the ability to become distracted in the first place.
Other areas our tracking partners use GpsGate to beat distracted driving:
Reduce driver fatigue by using total driving time and distance reporting
Use GPS accessories like seatbelt and door locking sensors to ensure that drivers and cargo are safe
Use GpsGate Crash Data Graph to understand exactly how a fleet vehicle was moving before impact, and prevent those conditions in the future
Employ video solutions - in-cab, parking surveillance, or cargo cameras to monitor fleet and driver behaviors throughout the workday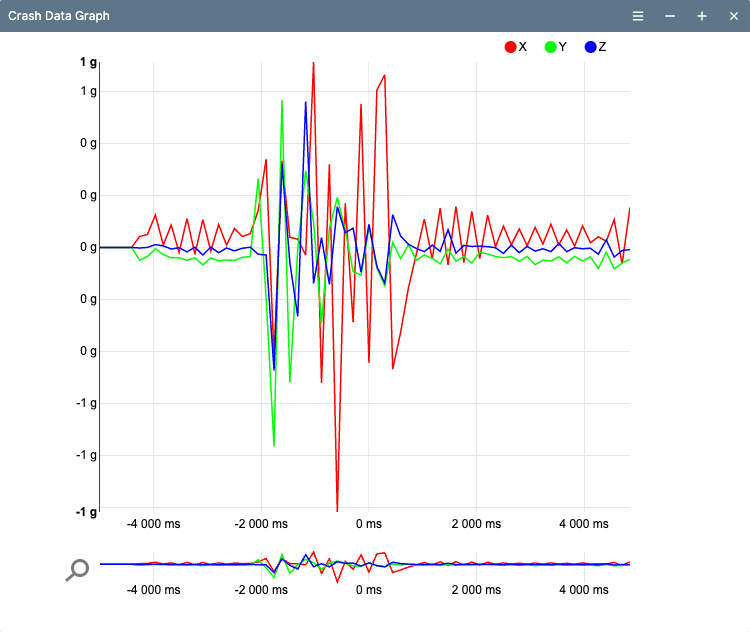 With the inevitability of accidents, it's hard to keep insurance premiums down. With tools used by GpsGate, it's easier to take a detailed look at the events leading up to an accident. Without any gray area to navigate when a crash occurs, you can determine if your driver is at fault, and use GpsGate data to back them up in legal cases.
Identify unsafe roads and conditions
Optimizing routes and cutting out unnecessary trips keeps fleets safe. But beyond that, how do you orchestrate fleet movements through high-risk areas? Sometimes it's a road under construction, other times it's a dangerous roadway that's known for vehicle theft. GpsGate's tracking partner Skyangel is an expert in security and GPS monitoring for cargo fleets in Mexico. They specialize in using real-time alerts to prevent vehicle hijacking and cargo theft. With GpsGate, they've built a custom platform that powers 200 security operators to safety monitor 12,000+ units at once. If a threat to the fleet is identified, Skyangel teams up with local authorities to send help immediately.
More ways to get ahead of keep drivers out of risky areas:
Ensure that routes are pre-planned and your dispatch process is clear and consistent
Set up route geofences to ensure drivers stay within their predetermined routes
Install the right GPS devices with jamming detection technology - a common technique used by vehicle hijackers
Take action with a driver safety program
It's easier to take responsibility for fleet safety when you have good data. Start by tracking the hours and miles that your drivers are spending behind the wheel. Are drivers adhering to company driving time policies and taking proper breaks? Or are there patterns of late deliveries and long driving days that you'd like to eliminate? Starting with the basics can help you identify fleet needs and make sure that they're getting adequate practice time on their way to becoming more efficient.
Here are some more benefits of good drivers training:
Boosting confidence in new hires - using GpsGate data to determine if a certain driver needs additional instruction before they head out on their own. 
Retention of existing drivers - when your drivers feel like you take their safety seriously, they'll be happier at work.
Using fleet vehicles and driver data means you can create driver incentives to reward consistent safe driving.
Driver training helps reduce insurance premiums by reducing accidents caused by poor driving habits - which means reduced costs for everyone involved!
Driver safety is a fleet management best practice
GpsGate's fleet tracking platform is used by fleets in over 150 countries to monitor driver behavior and improve fleet safety. The software is designed to help fleets maintain safe driving practices while saving fuel and reducing emissions in the process. Beyond avoiding speeding tickets, accidents, and keeping insurance premiums down, you'll see a difference in helping drivers stay safe and feel supported.
Curious to learn more about what GpsGate can do for your tracking business? Contact us to start the conversation!