Camera integration takes fleet tracking to the next level
When GPS tracking meets video telematics, the possibilities are endless. With live video streaming and playback, you can take your fleet management to another level. Increase fleet security, promote safe driving, and give your customers the data they need to strengthen their fleet operations.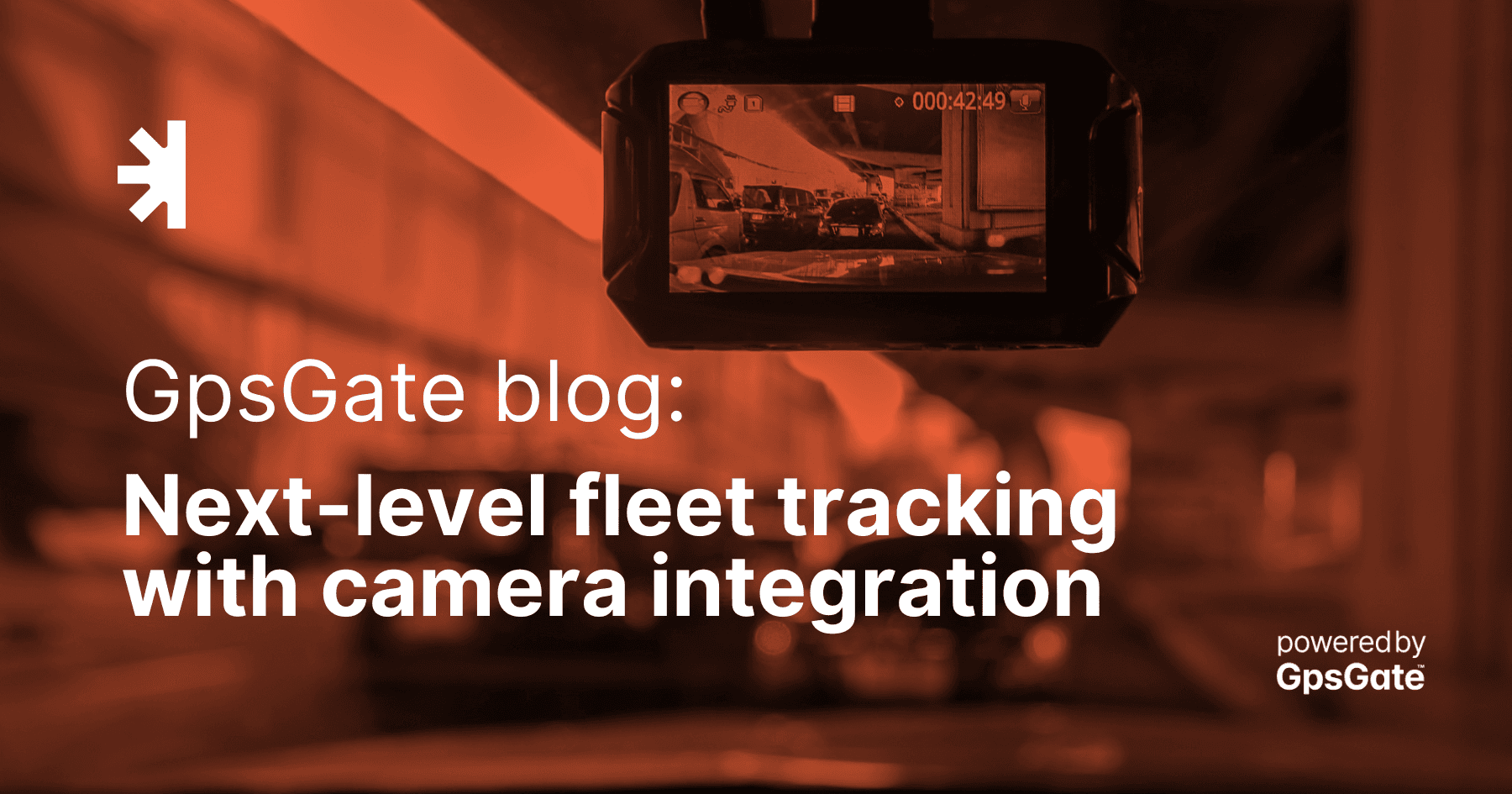 Video is everywhere. And it's quickly becoming an essential tool in the fleet management industry. Having eyes in the field gives you a better understanding of day-to-day fleet operations. Over time, video data reduces accidents, deters cargo thieves, and improves driver safety. With GpsGate's flexible platform, video footage and real-time GPS tracking can be viewed side-by-side. Don't have a large in-house development team? Adding this tool to GpsGate is easier than you think.
What is video telematics?
Video telematics makes use of video recording to optimize fleet tracking. With the use of window-mounted dashboard cameras and cargo monitoring, fleet managers count on video data for holistic fleet analysis. Live driver streaming and event-triggered recordings help fleet managers get the exact data they need. Below, we'll cover reasons to start using video telematics and introduce GpsGate's camera solution.
Cameras prevent cargo theft
The average cost of a truck trailer ranges from $10,000 to $50,000 USD, but the cargo inside is much more valuable. According to CargoNet, cargo theft in North America totaled $57.9 million in losses in 2021 – that's an average loss of $172,340 per theft. The presence of cameras often deters thieves when they are prospecting vehicles. If a theft occurs, telematics can be incredibly useful. Not only can you utilize your GPS fleet tracking software to pinpoint stolen vehicles, but you'll also be able to provide authorities with video surveillance of the crime.
Monitor sensitive cargo
For industries like cold chain transport, sensitive goods like medicine or food need surveillance. To prevent cargo damage, fleets use GPS trackers with temperature monitoring. These trackers produce alerts when a transport vehicle is too hot or too cold. Smart GPS devices combined with video let fleet managers fully monitor sensitive cargo. Is a cargo door not latched properly? Notify the driver. Or is there a greater issue with the vehicle's cooling system? Use fleet tracking tools with video to flag operational hiccups and save end customers money.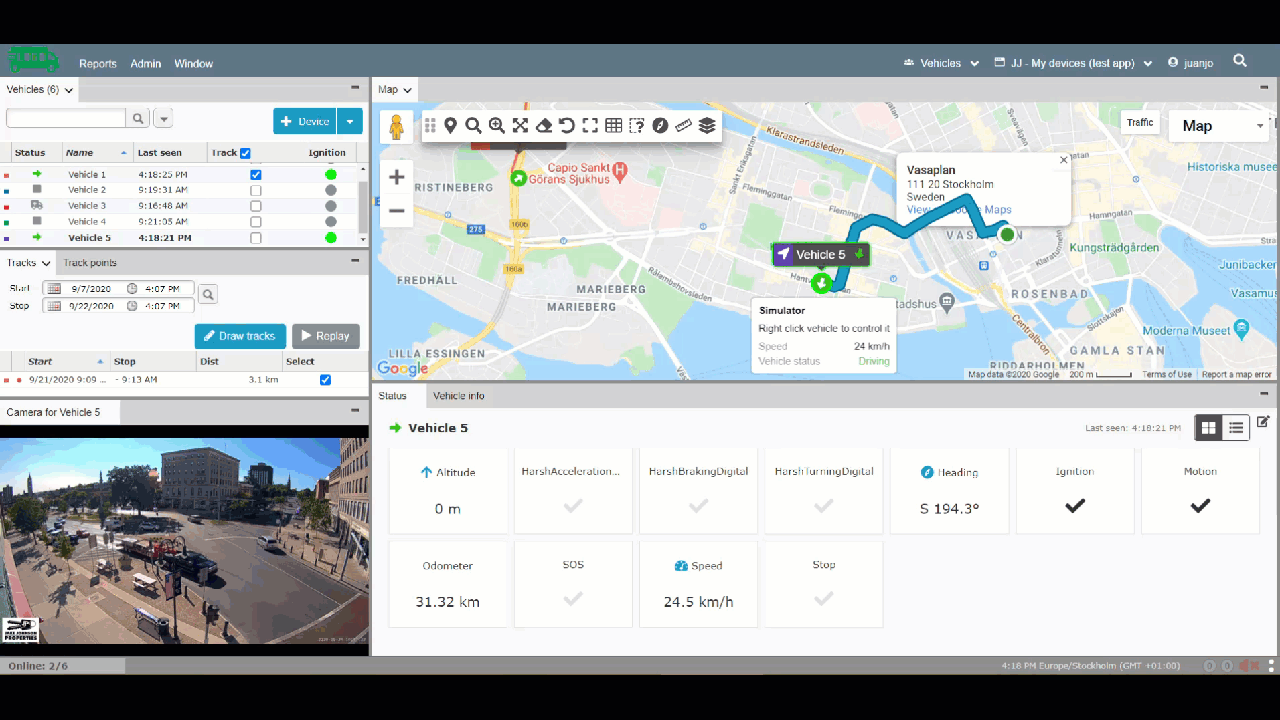 Accident reduction in fleet vehicles
Traffic accidents are the leading cause of workplace injury and death across the globe. Unfortunately, vehicle collisions can occur even among the safest drivers in your fleet. With a driver-facing, or road-facing camera placed in the cab, you can understand exactly what happened:
Was the driver distracted or fatigued?
Did someone commit a traffic violation before the accident?
Is a personal vehicle at fault for the accident?
Keeping drivers and cargo safe
Using dual cameras means you can monitor both the driver and the road at the same time. With event-based recording, an AI records only when triggered by unsafe behaviors. Potential triggers may be harsh braking, lane-departures, cornering, accelerating, speeding, or even the driver wearing no seatbelt. Fleets who flag unsafe driver behavior have the power to decrease accidents and damage to fleet vehicles and cargo. Video footage combined with GpsGate tools like geofences and custom event rules leave little room for question marks in fleet analysis.
Lower insurance costs for fleet owners
With more fuel theft claims, stolen cargo, and traffic accidents, higher insurance premiums follow. For dangerous goods transport, an accident with flammable liquids could have serious consequences. Using video playback, you can show insurance providers and customers the exact chain of events that led to a fleet theft or accident. Avoid exaggerated claims from other parties and use video evidence to exonerate drivers.
Accountability from start to finish
Company policies and guidelines are in place to keep fleet assets safe and provide great service to end customers. With camera footage, you'll ensure that drivers and outside vendors are following best practices from start to finish. Is loading protocol always followed? Has there been an increase in fuel usage? It's even possible to document one fleet vehicle from different angles - a camera facing the driver, angled at the cargo, or pointed towards the gas tank. Digging deeper into behavioral trends sheds light on the fleet operations that work well and those that need improvement.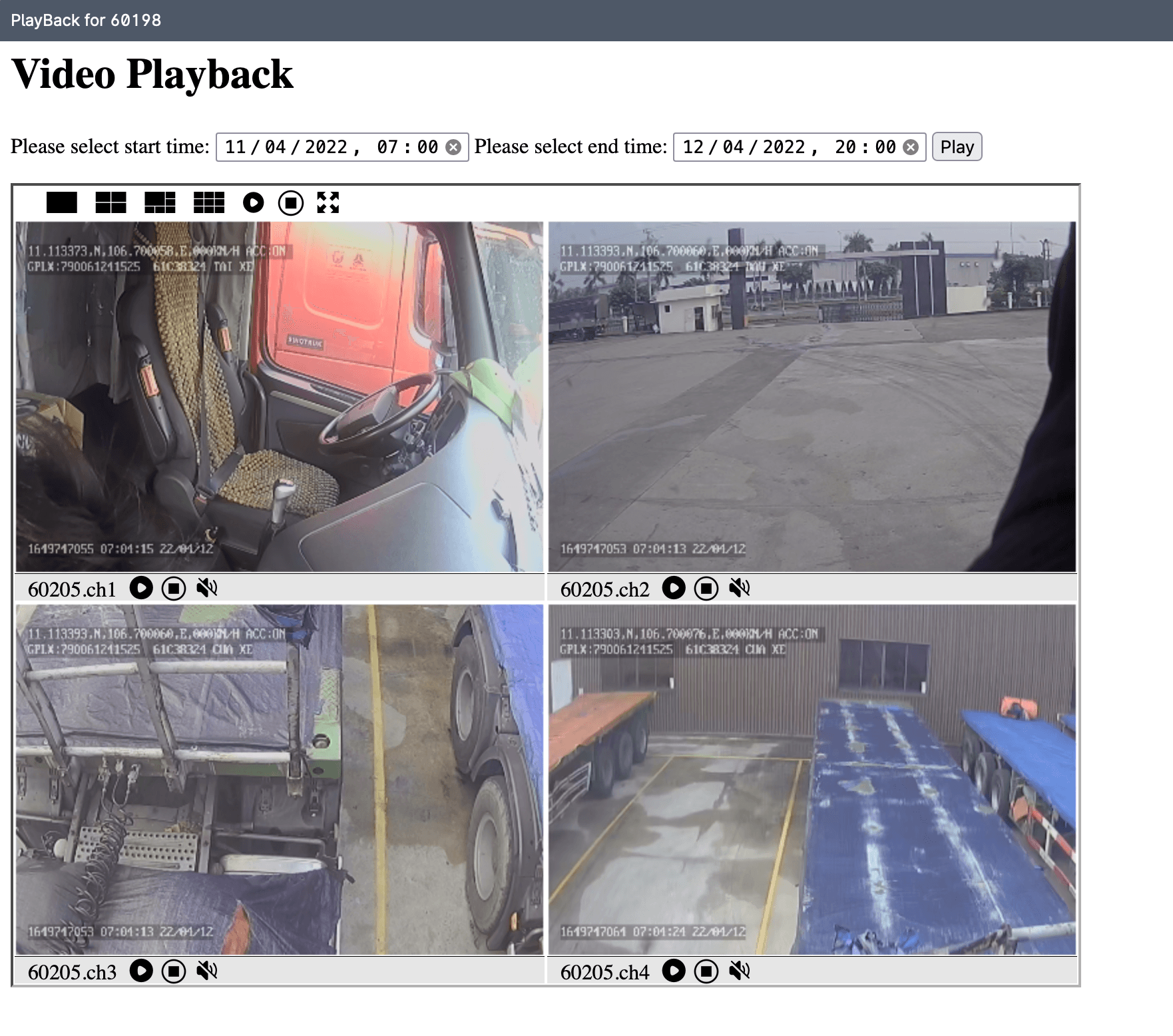 How does camera integration work within GpsGate?
Virtually any video format is compatible with GpsGate and you don't need a team of software developers to install it. With the use a video service API, it's easy to insert a custom panel into your application. Playback video, access live driver streams, and listen to audio within GpsGate. There's no longer a need to work separately between your fleet tracking software and your video surveillance platform.
Integrated video feed via custom panels
Embedding custom panels in your workspace allows you to keep up with multiple fleet vehicles while in-app. GpsGate's platform uses a custom panel with HTML resources to connect many types of media services. YouTube live stream, Mp4, MPEG, WebM, MOV - all of these and more are compatible video formats with GpsGate. With custom panels, you're able to see what the driver is seeing in real-time. Did a driver send an SOS signal? With GpsGate's video solution, you can click on a vehicle in the custom panel to retrieve live video. See what the driver is experiencing in real-time while tracking their GPS position on the map.
For all the details of the custom panel video process, see our support article.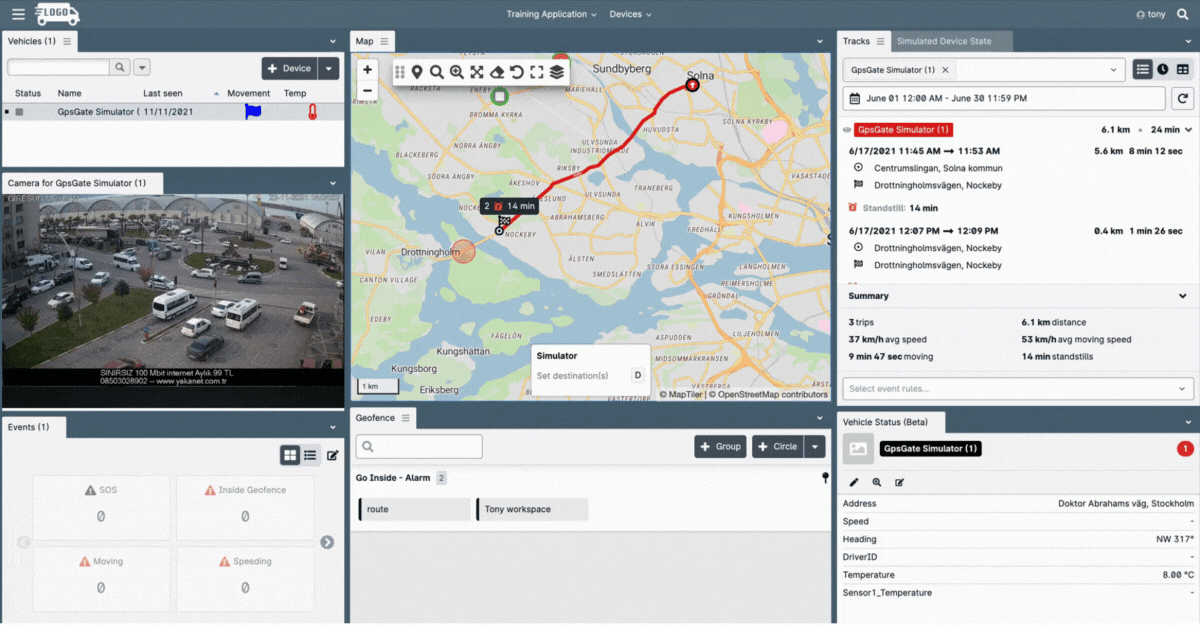 Third-party video hosting for best performance
Using a third party to host video streams keeps your server performing well with maximum connectivity. Storing and managing your video via a video service company allows you to keep more data for longer periods of time.
Event playback is key
In the event of a motor vehicle accident, video footage is an indispensable resource. If there is a safety event that needs to be reviewed, you'll can pull the date and time of the event and view it within GpsGate to find out exactly what happened and who was involved. Accelerometers can compliment event playback by providing minute details of vehicle performance. Small changes in speed, bumps and vibration are detected to document valuable vehicle details. Beyond event analysis, accelerometer data and real fleet footage can be used in safety trainings to provide the best education possible to fleet members.
Customize workspaces in GpsGate
Do you have sensitive data you need to protect? GpsGate's flexibility lends itself well to workspace customization. You can control which members of the fleet have access to video streaming with GpsGate's privileges settings. You can also save custom workspaces so that fleet operators and fleet owners have access to the data that fits their role best.
Flexibility comes with GpsGate's platform
GpsGate was designed to be flexible so that integrating powerful tools like video telematics is simple. Improve your fleet management by offering the latest in video streaming technology to customers across industries. Cut chances of theft, flag unsafe driver behavior, and improve fleet analysis with the use of video.