Common fleet challenges in transport & cargo
Commercial fleets have to stay flexible to meet modern challenges. Running an efficient transportation business in the midst of fluctuating fuel costs, fuel and vehicle theft, and cargo security concerns is a tall order. Beyond that, end customers expect fleets to use the best tools for a streamlined and professional end result.
Transportation fleets are as diverse as the cargo they carry. Semi-trucks, commercial vans, electric vehicles – each fleet type is carefully selected to solve a unique challenge. With complex use cases, fleet managers need the right tools. Monitoring fuel costs, protecting valuable cargo, assigning vehicle type, and giving accurate ETAs to customers are common deliverables where GpsGate tracking partners outshine their competitors. Below are four challenges that cargo and transport companies need to address to streamline their daily operations.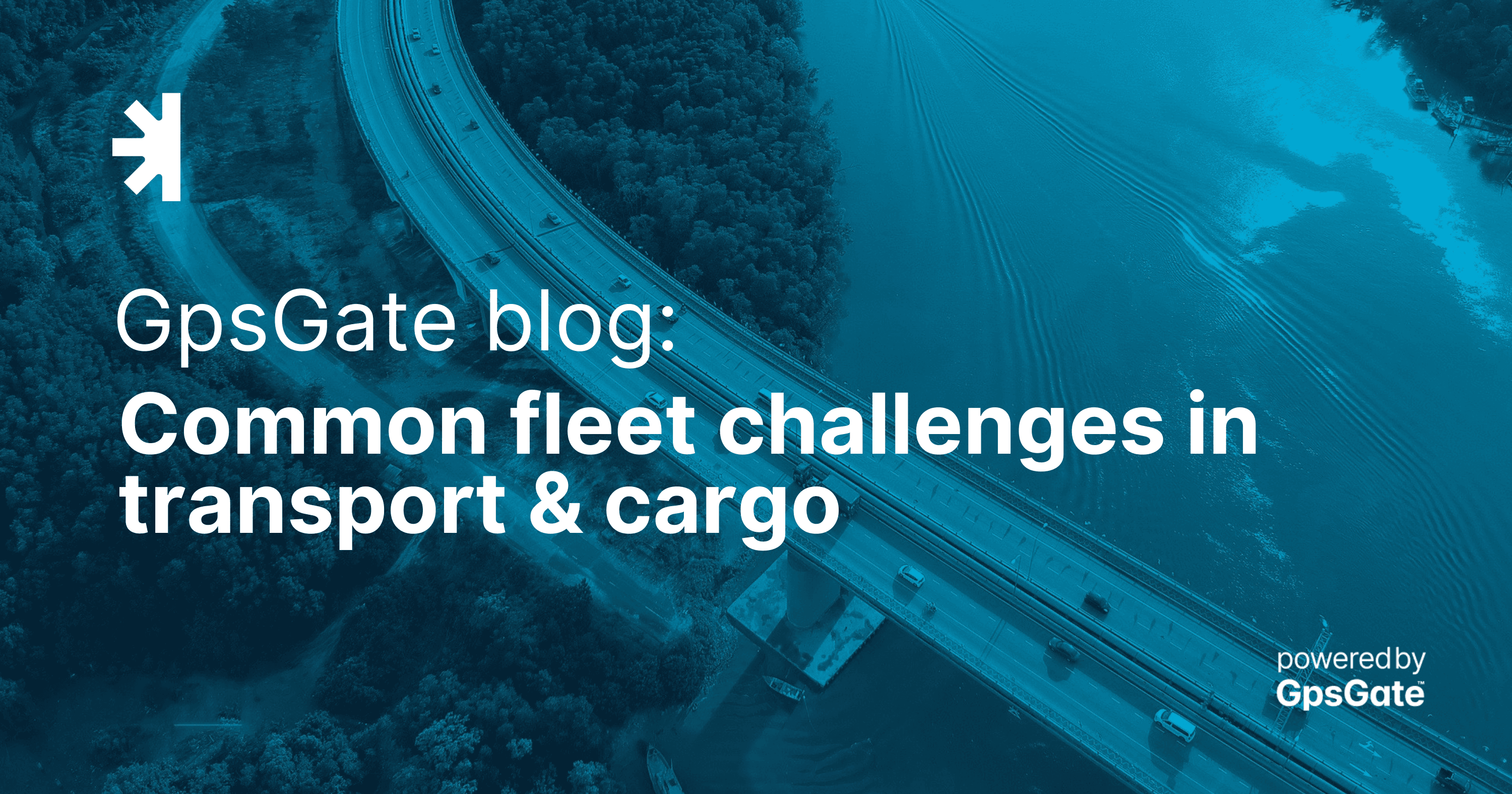 Business problems that transportation companies solve with GpsGate
Lowering fleet fuel usage and cost
According to Statista, fuel prices in 2022 are as high as they were during the 2008 economic crisis. Volatility in the market means that transportation fleets can't afford to spend money on excess fuel. Naturally, rising fuel costs spur an increase in fuel theft - another danger to fleet cost and stability.
One of the best ways that fleet operators can reduce overall costs is to increase fuel efficiency. Excessive speed is the largest single factor for increased fuel consumption. The simple solution for better fuel economy is to keep vehicle speed below 60 mph and eliminate all non-essential stops. A general rule of thumb for a heavy-duty truck is that every mph increase above 50 mph reduces fuel mileage by 0.1 miles per gallon.
In GpsGate, you can create real-time alarms if vehicles breach a maximum speed limit defined by company policy. You can also generate reports about fuel consumption over time. With an accelerometer installed in the tracking device, you're able to report on harsh acceleration and braking. Further, GpsGate identifies excessive vehicle idle time and helps to avoid non-essential stops.
In markets where fuel theft is an issue, fuel theft alarms are generated in real-time and sent as SMS, email, or viewed in usage reports.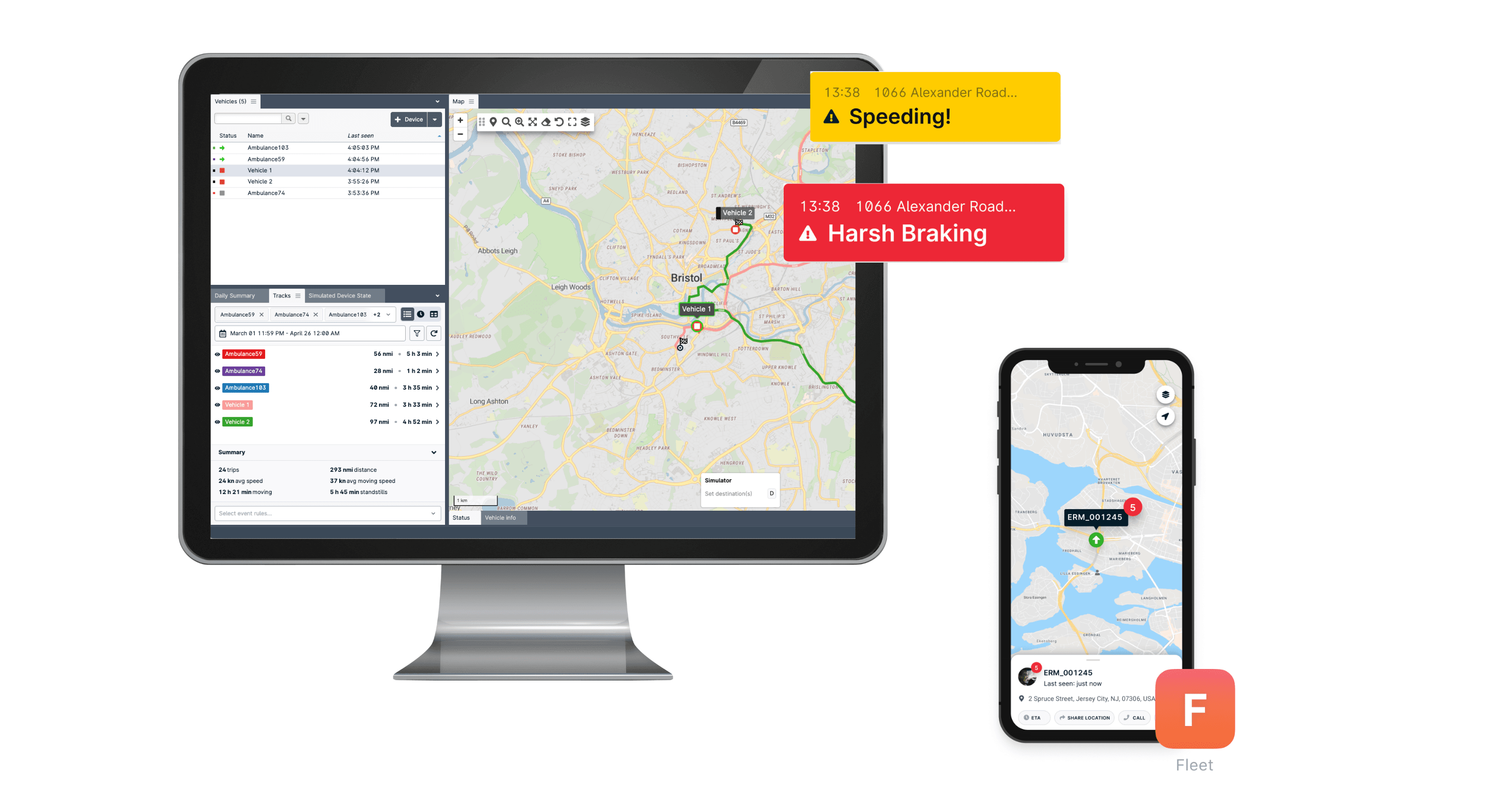 Minimize the risk of vehicle theft and stolen merchandise
Stolen merchandise and hijacked vehicles is an increasing worry for many transportation companies. Profit margins can quickly be turned into big losses when a heavy-duty cargo truck is stolen. With that, keeping drivers safe in an emergency is a must. Using a dynamic GPS tracking platform means that drivers and fleet operators can stay in close contact with one another.
With GpsGate's fleet tracking platform, you can receive SOS alarms directly from the driver. The alarms are displayed in a web interface or sent by SMS and email to supervisors. When an incident occurs, the real-time position of the stolen vehicle is forwarded to a security company or the police. GpsGate also generates automatic alarms if a vehicle is leaving a predefined area. With route geofences, operators make sure that drivers don't deviate from the designated delivery route. Many GpsGate partners choose GPS devices with jammer protection to prevent tampering with the vehicle's GPS tracking device.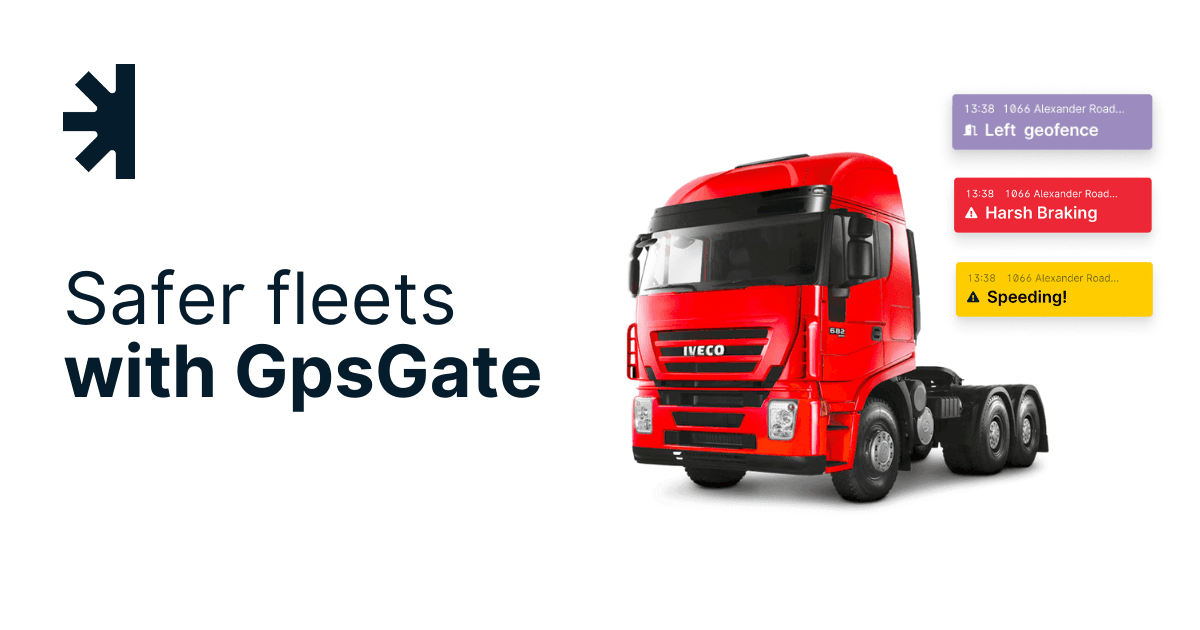 Delivery ETA
Transportation companies work under tight schedules to keep up with customer demands. In industries like cold-chain transport and precious cargo transport, it's important that customers know exactly when to expect a delivery. Any delay is a frustration that affects workflow, timing, and can be connect to penalties for the transportation company. For this reason, it's common for regular customers to require historical information about shipment arrivals, the time to load, and the time to get to the destination.
Within GpsGate's user-friendly platform, driver status monitoring is easy to visualize. Real-time locations can be viewed for individual delivery vehicles and fleet groups allowing for more accurate ETAs. With a few clicks, fleet managers can give customers the exact of a transport vehicle that is en route. By uploading all regular customer addresses to GpsGate, it's possible to create Points of Interest and generate reports of when vehicles have visited a customer and how long time was used for loading. With custom reports, it's easy to view fleet data over periods of time and increase fleet department productivity.
Assigning the best fleet vehicle for the job
When an immediate pick-up is needed, it is important to assign a vehicle that is not only close, but also suited for the pick-up type and location. Factors like rural versus urban pick-up, vehicle regulations on certain roads, and real-time fleet locations all impact vehicle deployment. Fleet operators need to be able to quickly assess the pick-up and fleet details to assign the right type of cargo vehicle.
In GpsGate, it's easy to group vehicles to find the best vehicle that can perform the job quickly. From there, fleet managers can see real-time vehicle distance from pickup POIs. Future transport assignments can be scheduled for a driver that also can get a printed job schedule for each day.
Want to see your fleet data come to life? Test GpsGate!
A dynamic GPS fleet management platform is the answer to solving complex customer issues. With GpsGate's flexible and extensible GPS fleet tracking software, fleet operators have powerful tools to optimize their fleets.