Productivity hacks for better fleet management – GpsGate October Release
Our advanced platform is flexible enough to solve thousands of unique business problems. And with fleet managers all over the world working with GpsGate several hours each day, we want our software to be enjoyable to use. This month's release highlights several shortcuts to boost productivity and help users navigate GpsGate more efficiently.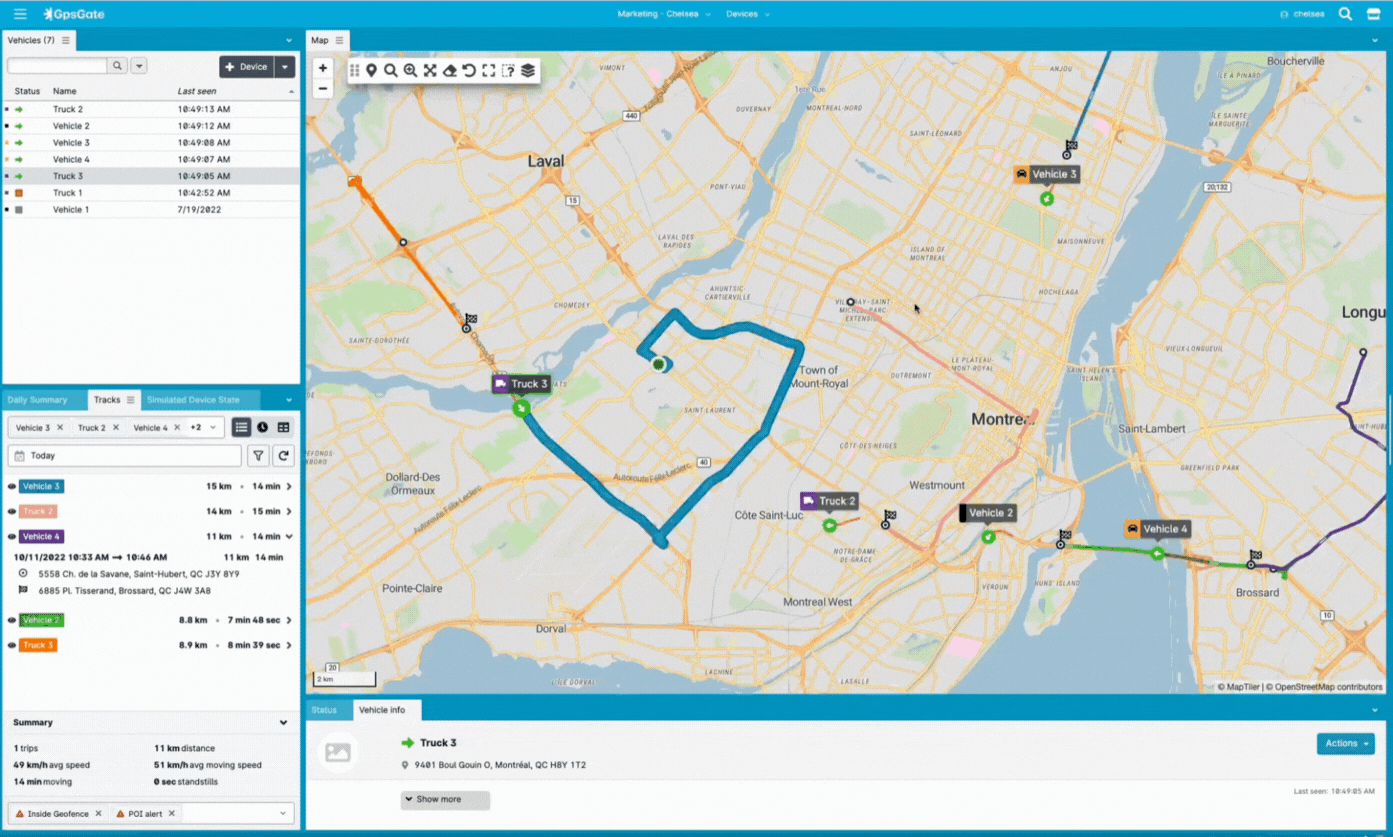 1. Closest Vehicle tool
Need help assigning a vehicle to a new job? Use the new Closest Vehicle tool! From any point on the map, you can right-click to render a pop-up window. You'll see the 5 closest vehicles in a list and their positions on the map. Click on the vehicles further to view your customizations like vehicle type and fuel level. Save time, consume less fuel, and improve the vehicle dispatch process. Customers in cargo, passenger, and last-mile delivery sectors need fleet details at a moment's notice. The Closest Vehicle tool helps you answer questions quickly and keep your rapport up with customers.
2. Clear notification pileups in email logs
Fleet managers use GpsGate to streamline fleet communication. Configure customer applications to send reports, driver behavior alerts, and track important event rules. Beyond that, you can customize notifications to send data the way that works best - automated emails, SMS, and in-application notifications. But with thousands of fleet behaviors to track each day, it's easy to get a notification pileups, especially via emails. With October's update to email logs, our team has made it easy to view and cancel all pending emails. To avoid long email queues in the future, be sure to configure your event rule notifications in the Event Rule Wizard.
3. Quick branding for applications
A custom, colorful, user-friendly platform makes GpsGate enjoyable to use. With our quick branding tool, you can instantly change the logo and color of customer applications. Color options No need to navigate to Site Admin, these branding changes can be made within the application.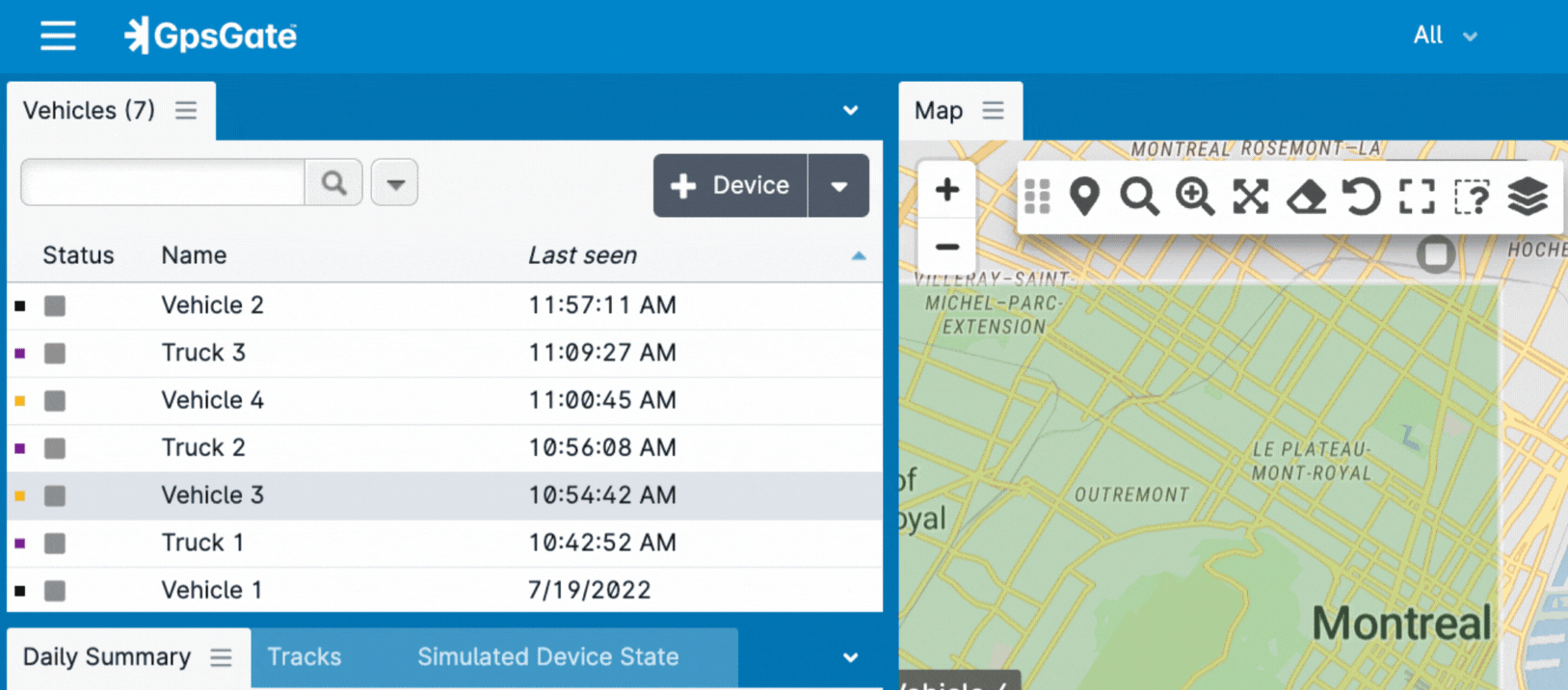 4. GpsGate Maintenance testing – available for Cloud users
GpsGate Cloud users have access to a new feature for beta testing – GpsGate Maintenance. This new development allows fleets to create a proactive maintenance plan. With the mobile app companion, you can view upcoming and overdue service. Even better, fleet mechanics can skip the paperwork and log maintenance tasks in real-time. Save money on resources, streamline labor, and keep your fleet uptime at a maximum.
5. Don't miss in-application search!
Have you noticed our search tool in the application? Search for the content you need quickly in the top righthand corner of the application. Scout vehicle details and change application settings quicker than ever.
New tracking devices integrated into GpsGate
Each month, GpsGate's device integration team works with partners to configure the newest trackers on the market. Our platform is designed to work with virtually any device manufacturer. This month, we've integrated:
For all the details
Get the details on new supported devices, branding, and UI updates in October's release. For a complete list, visit the October release notes. For access to the latest and greatest version of GpsGate, update to the most recent monthly release.
Dispatch was deprecated in February 2022. See more details on the deprecation schedule. Have questions or hesitations about updating? Contact GpsGate Support, we're here to help!