Customize event notifications for productive fleets
Managing a fleet of 1,000 vehicles should be just as easy as a fleet of 25. With this month's release of GpsGate, you'll find notification updates and system administration improvements so your team can remain efficient at all levels.
Notifications in more places 
Getting notifications should be easy. Beyond email and SMS, GpsGate event rule notifications can now be pushed to your team via Telegram. Get real-time alerts based on geofence activity, points of interest, and driver log-in. You can even monitor fleet behavior like speeding, harsh braking, and acceleration. Save time and energy by configuring event notifications in GpsGate. Send information to the people who need it with the communication tool that works best for their working style.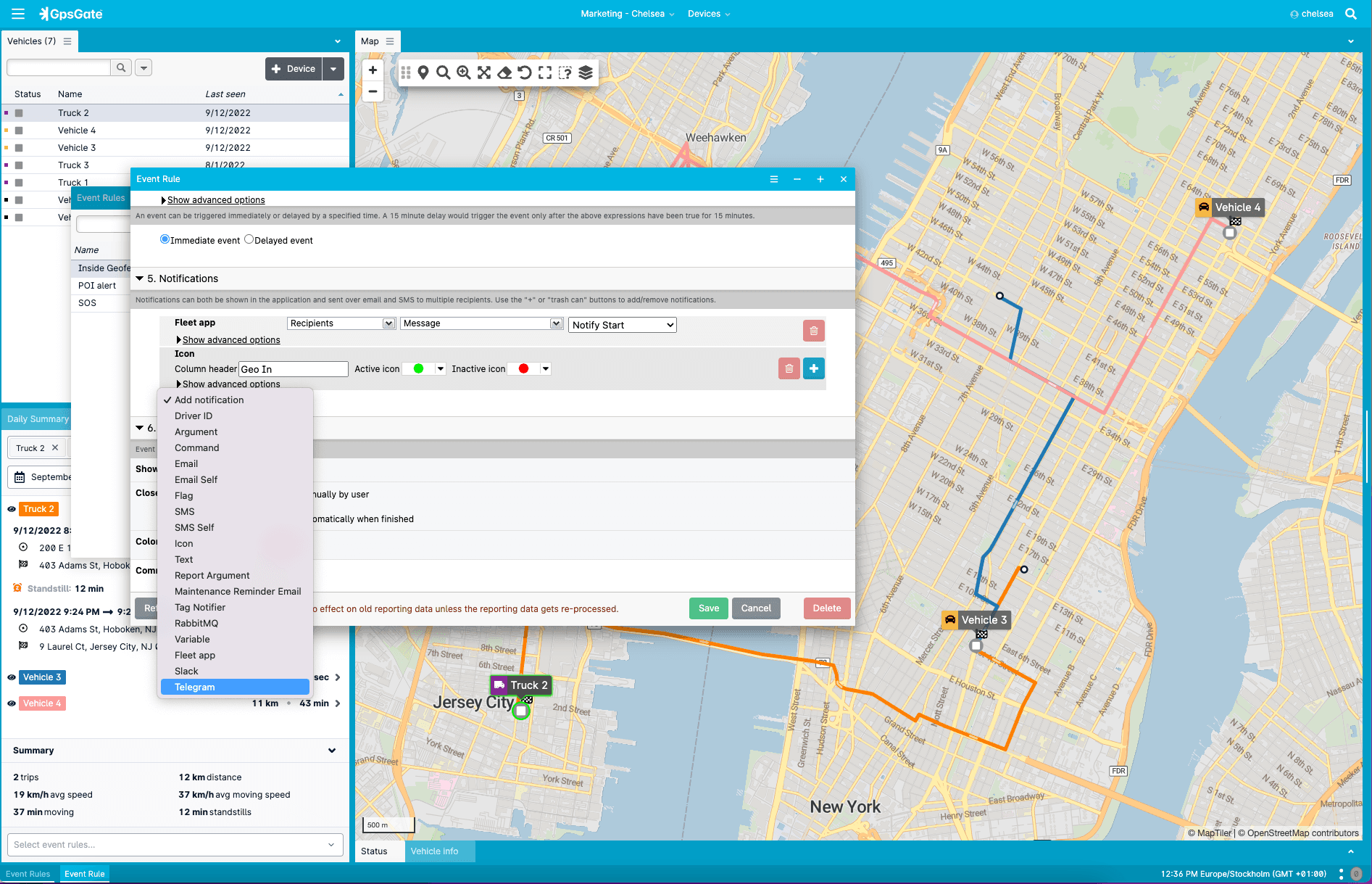 Flexibility for the devices & data you need
Flexibility and compatibility are two cornerstones of GpsGate's platform. That's why GPS device integration is so important to us. We partner with hardware manufacturers so that we can integrate the latest in GPS products. This month, our development team has integrated a brand-new Howen device that makes live camera feeds easier than ever. Beyond that, we've added support for Teltonika's new EYE Beacon and EYE Sensor accessories. These smart devices enrich fleet data by capturing accelerometer, temperature, humidity, and movement detection data. For more of the new device integrations and enhancements this month, visit our full release notes.
Localization of GpsGate is important for our customers in 150+ countries. With daylight savings time approaching in many parts of the world, system administrators will be happy to know that we've updated our global time databases for a flawless transition.

This month's release also brings a streamlined approach to application branding. User logos are now always shown alongside the main menu and match the main background color of your platform. This simplifies the customer branding experience for a professional look in the application.
Optimizations for flawless support
Should you need to troubleshoot with GpsGate, we want to make it as easy as possible. Our support team holds a high level of customer satisfaction – and we want to build on that good track record! With this month's release, we've moved system logs from Site Administration into the application. This allows you to pull the exact information you need for straightforward troubleshooting.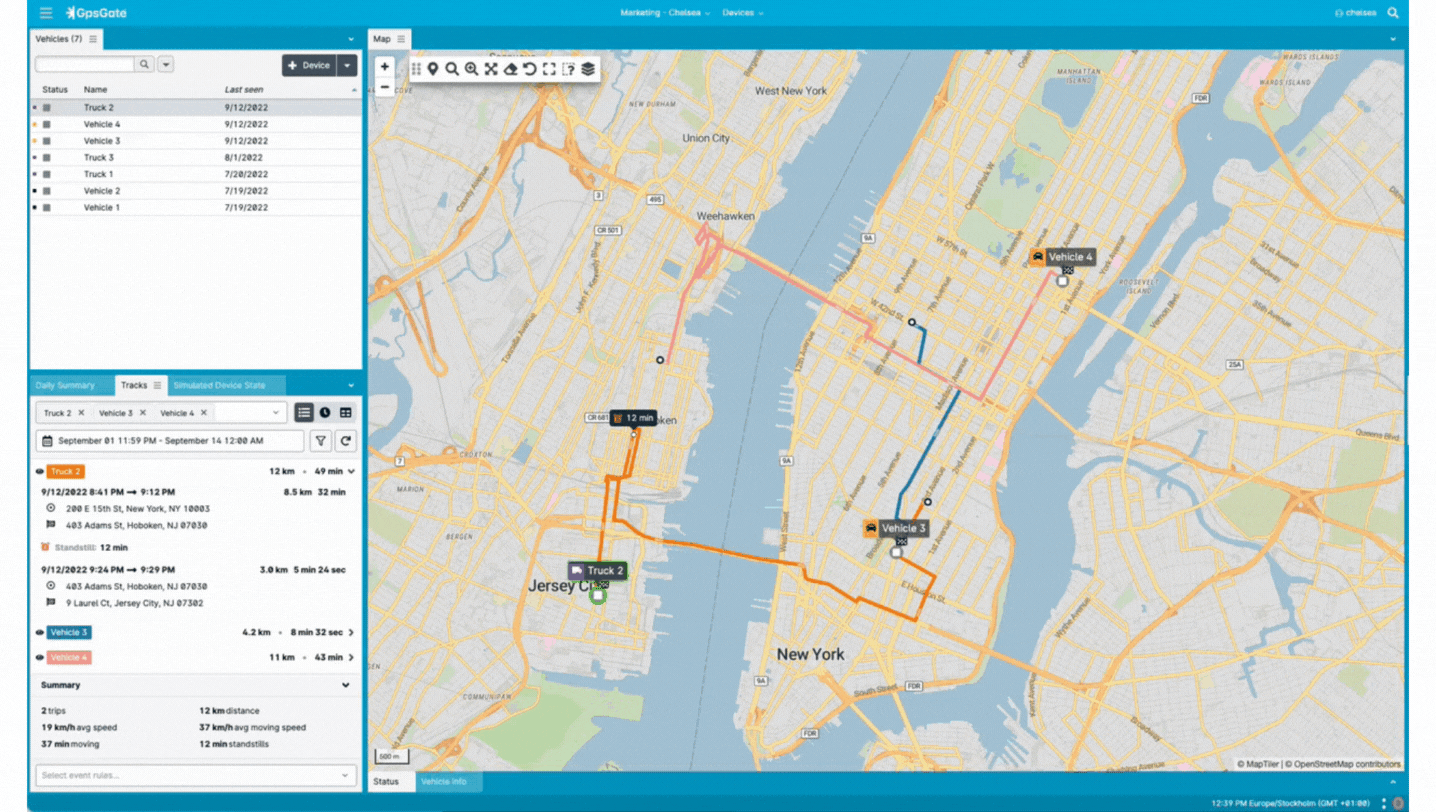 New features coming soon!
GpsGate's mission is to make vehicle fleets greener, safer, and more productive. That's why we've been working hard behind the scenes on an exciting new feature that will hit GpsGate Cloud users soon! When vehicles are working optimally, the result is less unexpected issues and smoother fleet operations.
For all the details
We've added new supported devices, branding, and UI updates to September's release. For a complete list, visit the September release notes. For access to the latest and greatest version of GpsGate, update to the most recent monthly release.
Dispatch was deprecated in February 2022. See more details on the deprecation schedule. Have questions or hesitations about updating? Contact GpsGate Support, we're here to help!