February sales training combines workshopping with teambuilding
At GpsGate, we like to mix hard work with play. For our sales team, that takes the form of training and team building. Our sales managers along with technical support gather to cover themes that help them work better as a group and with our fleet tracking partners.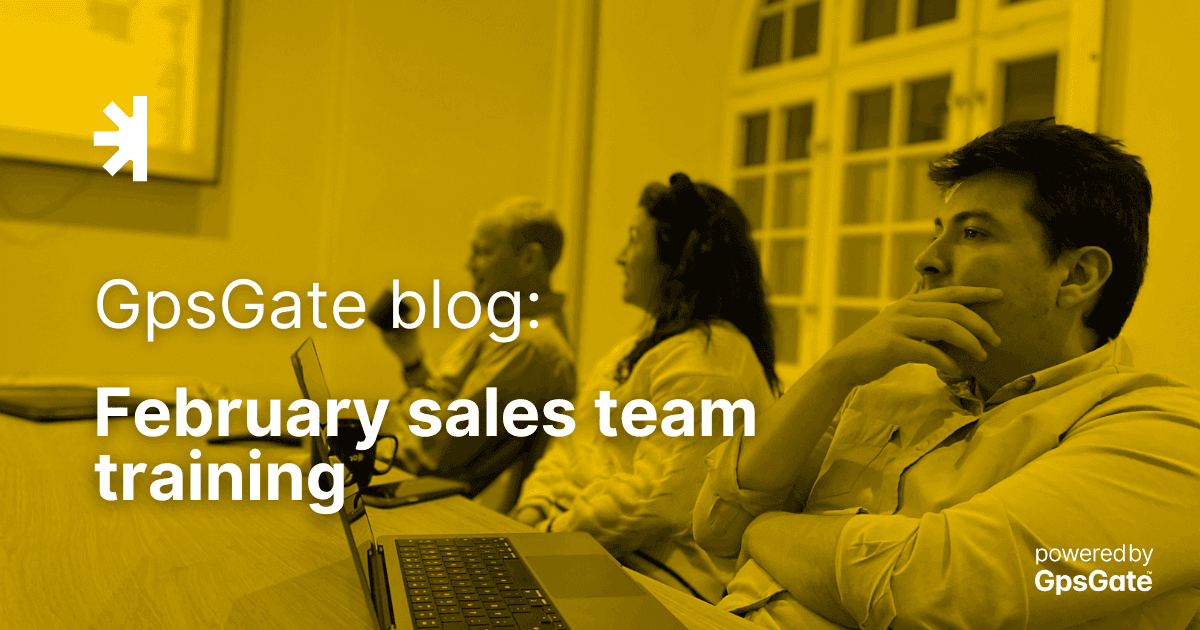 Beyond providing one of the best fleet tracking platforms on the market, we want our sales team to maximize your success. For February's training, GpsGate's VP of Sales Sven Vedin put a program together to challenge sales managers and engineers to think beyond the basic.
1. Communication
A well-trained sales team should have excellent communication skills so that our customers feel heard and that their needs are being met. We drew from examples in our sales cycle and support channels to cover topics like:
When is communication difficult?
How can we be better listeners?
Defining best practices for internal and external communications
To give communication a deeper look, Sven planned a fun team challenge including a wordplay game and a team lego-building contest. Can you describe GpsGate's platform in 25 words to an audience that knows nothing about us? In 5 words?
2. Pricing and value
Finding a sweet spot between price and value is an important part of any successful sale, and it requires both knowledge and skill to get the best deal for both parties involved. GpsGate offers sales training to our tracking partners to help them grow within their market. Our large tracking partners see an average growth of 27% annually and that's no coincidence. We coach our partners to navigate their own sales conversations by identifying customer pain points and laying the groundwork to solve them.
3. GpsGate's Unique Selling Points
Understanding the unique selling points of GpsGate varies between market and fleet type. GpsGate Sales Manager Alper Kanyar works with our customers in Asia, Oceania, and the Middle East. After years in the fleet tracking industry, he reflected on GpsGate's unique selling points and shared them with the team. GpsGate's flexibility means that with APIs and scripting, we can solve virtually any problem.
Team activity to build camaraderie
After lots of discussions and role-play, the hard work ended. Our team capped off a busy day with a pizza party and a special activity - an introduction to scuba diving!
The group headed to Stockholm's Dive Center to get geared up and headed to the pool. The instructor taught the team the basics - how to use the gear, breathe calmly with a respirator, and communicate with hand signals below the surface. After the group worked through safety techniques, they tested their skills with a deep-end dive. For most people, scuba diving was completely new, and it took focus and patience to get comfortable. Pushing the limits as a team outside of the office strengthens our ability to work together.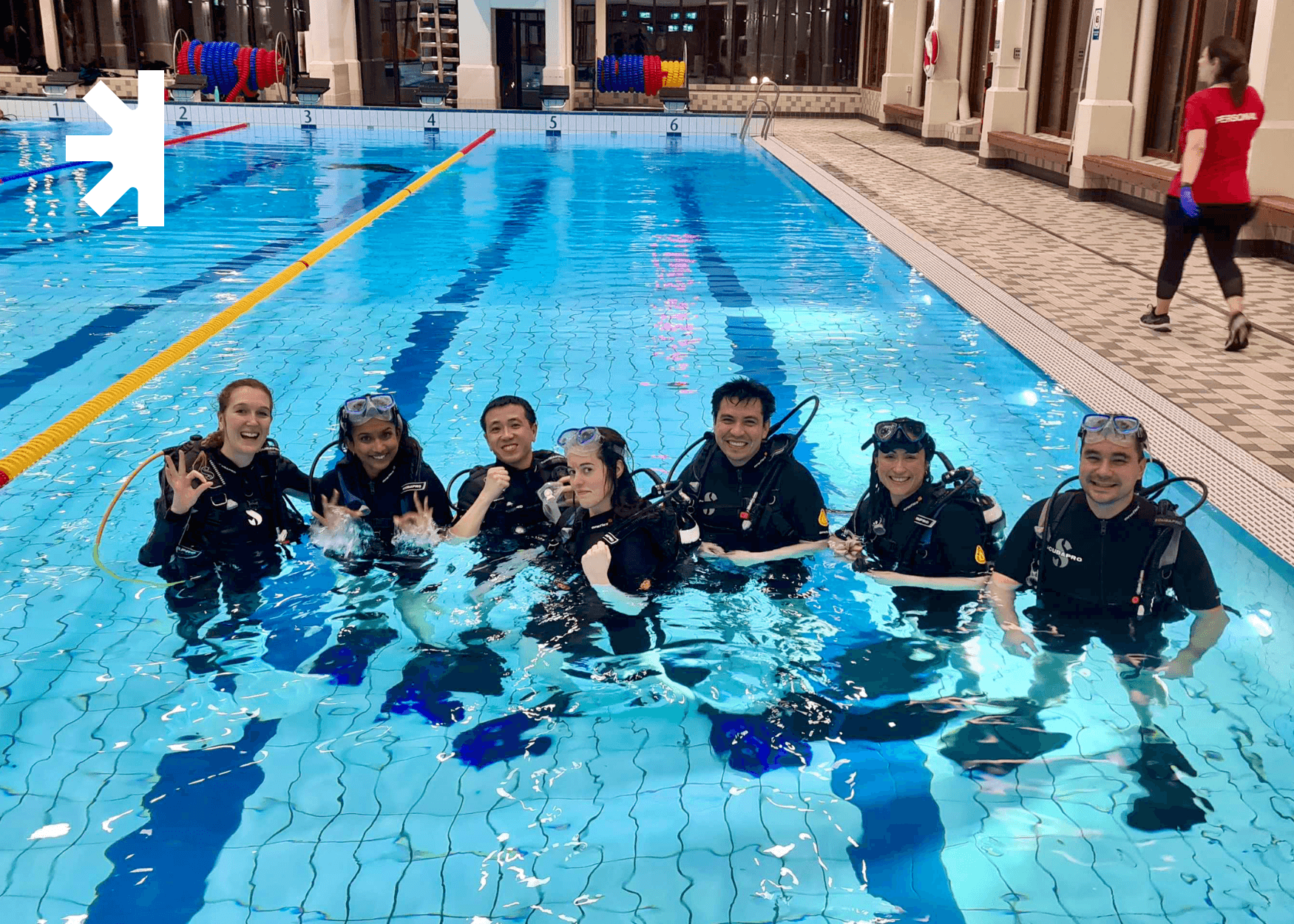 Interested in joining our team? We're currently hiring!