GpsGate celebrates women who code
It's common knowledge that tech is a male-dominated industry. Although women make up 51% of the population, they only hold about 14% of STEM jobs in general. In support of more representation in the tech industry, GpsGate celebrates women who play key roles in our software development.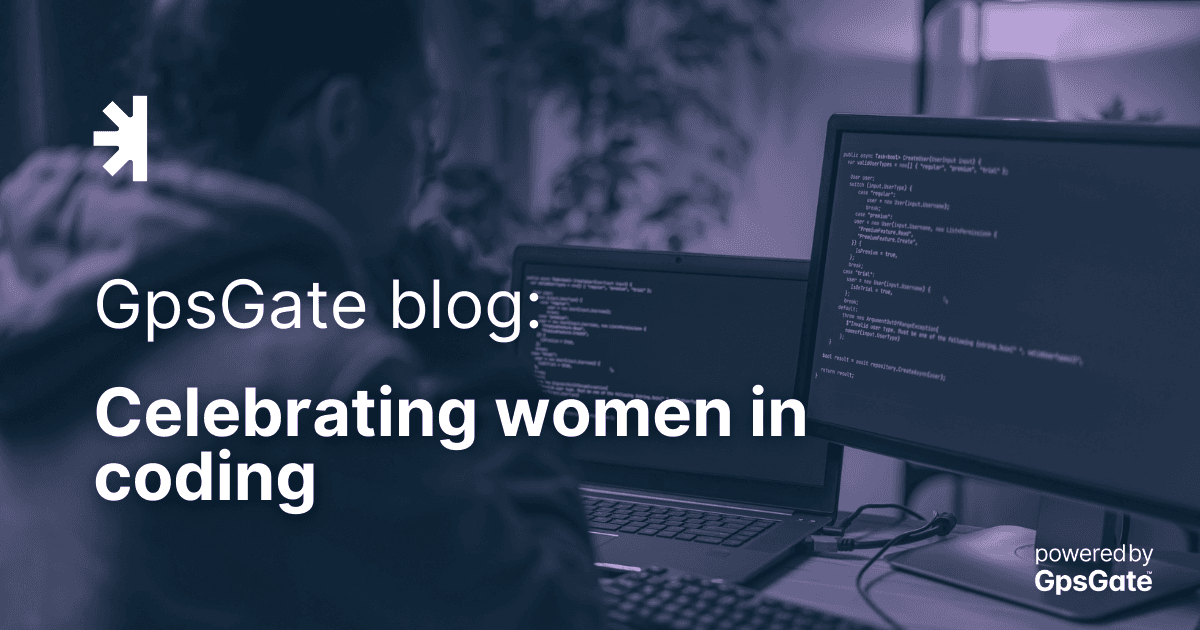 Although the rise of women at the tech table is growing, representation can still improve. The BBC reports that in the UK, women make up 31% of staff in the technology industry. For software developers, web design professionals, and data analysts, the proportion is far lower at just 18%. GpsGate is proud to have women representation on each team across the company - in marketing, sales, development, and leadership.
Want to know more about how they make a difference in our platform's development? Read on! But first, a few highlights about women in tech you maybe didn't know.
A short history of women in software
Women Who Code is a non-profit organization that supports women entering tech careers. Their goal is to shed light on underrepresented stories of women who have - and continue to pave the way to build technology the world depends on. Here are a few notable women from Women Who Code's history timeline:
Considered the world's first programmer, Ada Lovelace's mathematical calculations inspired Alan Turing to design the first computer in 1940.
Actress and innovator Hedy Lamarr's work on secret communication systems in WWII paved the way for the technology we use in WiFI, GPS, and Bluetooth. 
Karen Sparck-Jones invented the IDF (Inverse Document Frequency) a tool that optimizes search engines and categorizes important content within a document.
Curious to know about some of the GpsGate women innovating the fleet management platform you use every day?
Highlighting women who code at GpsGate 
Jana has worked as a System Developer on GpsGate's backend team for about 3 years. From behind-the-scenes cloud infrastructure to an updating UI for the POI feature, a common tool used with GpsGate's event rules feature, Jana has played an integral role in scaling our services. As GpsGate develops new features for our platform, Jana uses her expertise to lead our SCRUM process - encouraging our teams to stay agile.

For Jana, it's really about what she brings to the table skill-wise. She doesn't shy away from a challenge and likes the variety of tasks that come across her desk at GpsGate. "GpsGate hires passionate people and puts the right person in the right seat, which makes work more enjoyable. Plus having colleagues from all over the world makes for good conversations by the water cooler."
Front-end developer Sara has been with GpsGate for two years. Surrounded by women was exactly how she began her career. After joining the female-led web development program at Technigo - she felt the difference in working with a peer group that was 90% women. "The learning environment was built around supporting each other. With weekly speakers featuring women in tech, the course work was as much about career development as it was about community building."
GpsGate believes that innovation happens best with collaboration and skill-sharing. When new developers come into the company, they are assigned a small team to work in. From there, junior developers have consistent support from 1-2 senior developers that mentor them on new projects.

Sara's knack for design and functionality drew her to front-end development. At GpsGate, you've seen her work in features like the licensing page, email logs, and the localization editor - all tools designed to give system administrators the ability to make swift changes from within our fleet tracking application. Reflecting on being a woman in tech, Sara says, "the tech industry has been screaming for more diversity for a long time. I think this is something that we at GpsGate should use to our advantage in hiring the best talent."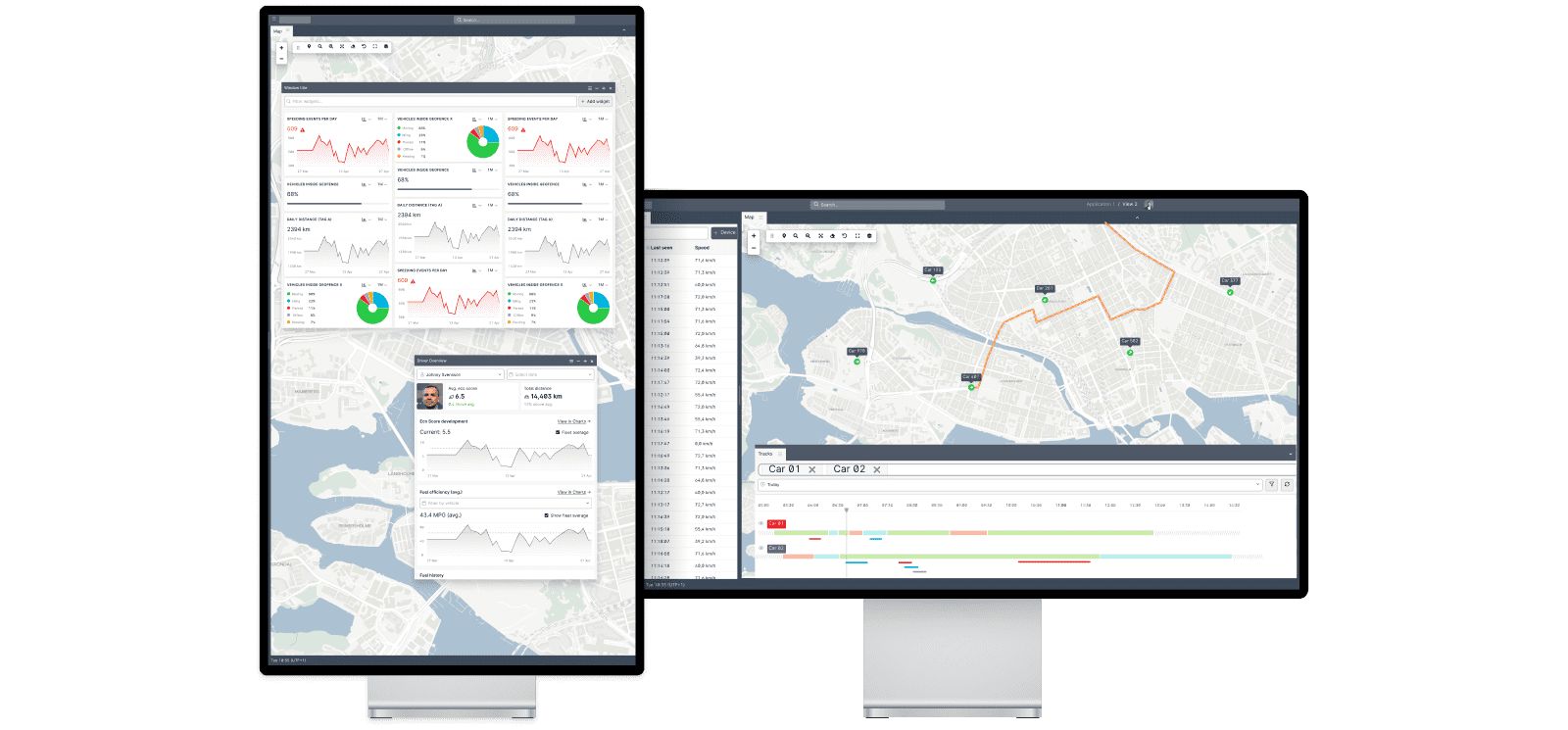 Swedish employers and gender equality
Many women in the workforce don't have access to the same benefits as their male counterparts - like paid parental leave and healthcare coverage - and often face workplace discrimination when they ask for these things. As a Swedish company, GpsGate's standard is healthcare for all and parental leave for all genders - something that both men and women take advantage of at our company. This constitutes an average of 1 year of paid time off, with a guarantee to come back to your position. In this way, none of our employees have to weigh career development with family life.
GpsGate hires strong coders with unique backgrounds
We're a Sweden-based company with a global team. Between 2 offices and remote developers, we have 35 team members who speak 20 languages. With users in 150+ countries, we know that our software can be better if we build it with a variety of user bases in mind. We believe that as a company we should reflect the diversity of our users and that no one person has all the answers.
We believe that representation matters in all industries, including tech and coding, and we're proud that GpsGate has a strong female presence in our company. When it comes to hiring, we value differences of perspective, and we want to help create an environment where people can thrive—regardless of gender, background, or identity.
Interested in joining our team? We're hiring talented, energetic people with strong tech backgrounds in both our Stockholm and Gothenburg offices. See the GpsGate Career Page for more about us and our open positions.